Hardee's Careers & Jobs – Application, How to Apply, Requirements & Interview Tips
Last Updated:
June 18th, 2020

by

If you want a successful career at a leading international fast-food chain, Hardee's is where you'll want to be!

Hardee's was opened in 1960 in Rocky Mount, North Carolina. Hardee's is best known for its charbroiled burgers, but its menu has lots of other classic fast food items.

Today, Hardee's has over 5,800 locations in 40 American states and 10 countries all over the world. Its headquarters is located in Franklin, Tennessee.

This guide will tell you everything you need to know to land your career at Hardee's. You'll find info about jobs you could apply for. You'll see the salaries that you could earn. You'll even find useful tips for the interview and hiring process to help you get through.

At Hardee's, you can work as a Cook, a HVAC Technician, a Cashier and much more!

Hardee's Jobs & Careers

To find the best job for yourself at Hardee's, check out their careers page. On this page, you can also submit job applications. You can also find out what the work culture is like at Hardee's.
At Hardee's, you can pick from many different roles including:
Cook
As a Cook, you'll follow Hardee's standard recipes to make fresh, delicious meals each time. You'll be part of a team working together in the kitchen. For this job, you need to be comfortable working on your feet in a hot kitchen environment.
Prep Cook
When you take on the Prep Cook role, your job is to get all of the raw food ingredients ready. As orders start coming in, your team will be able to work efficiently thanks to you! In this role, it's important that you're able to work fast and multitask.
HVAC Technician
The Heating, Ventilation, and Air-Conditioning (HVAC) system is important so customers and staff are always comfortable. That's where you come in. As an HVAC Technician, you'll maintain and repair those HVAC systems at your Hardee's location. Being a great problem-solver will take you far in this role!
Team Trainer
Imagine being a mentor to your teammates. That's what you'll be in the Team Trainer role. Here, you'll bring new hires up to speed. You'll also make sure experienced staff are always at their best. In this position, you have to be good at leading and inspiring other people.
Restaurant Staff
As a Restaurant staff member, you'll be working in the main dining area with customers. You'll ensure the dining area is clean and comfortable. You may also help take and prepare orders as needed. For this role, it's important that you have a pleasant personality towards customers.
Manager Jobs
At Hardee's, you can also apply for leadership roles like General Manager and District Manager.
As a General Manager, you'll be in charge of everything going on at your own Hardee's location. You'll make sure your team is working at their best. If they have any problems that they can't solve, they'll come to you for guidance.
As a District Manager, you'll oversee all the Hardee's locations in your territory. You'll work closely with General Managers in the area to ensure all locations are performing well.
How Much Does Hardee's Pay (Hourly & Salary)?

As part of your career at Hardee's, you'll be given great benefits. These include medical, dental and vision plans. You'll participate in a 401(k) plan. Qualified staff also receive education reimbursement. There's also a staff discount for food at Hardee's.
At a minimum, you could earn $8 an hour as a Cashier at Hardee's, 23% below the national average for the same kind of job elsewhere. Here are a few other salaries you could earn:
Cook ($9 an hour)
Prep Cook ($9 an hour)
HVAC Technician ($53,000 a year)
Team Trainer ($9 an hour)
General Manager ($50,000 a year)
District Manager ($54,000 a year)
Shift Leader ($13 an hour)
How Old Do You Have To Be To Work At Hardee's?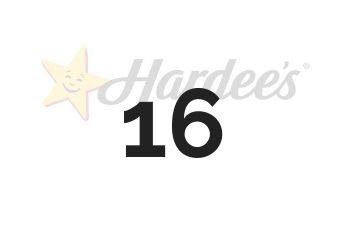 You have to be at least 16 years of age to work at Hardee's. The age requirement may be different depending on the position you're applying for.
At 16 years old, you can apply for entry-level positions like:
Cashier
Prep cook
Crew Member
Does Hardee's Drug Test?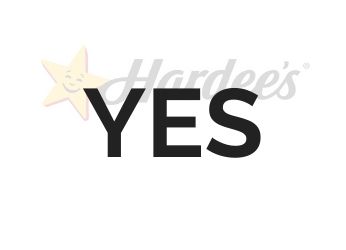 Yes, Hardee's sometimes performs drug tests. Usually, this happens when someone moves into a leadership role. According to past applicants, the drug test may happen at a third-party medical facility like a clinic.
It's not clear how the drug test will be conducted. Usually, companies collect urine or hair samples to perform a drug test.
Does Hardee's Do Background Checks?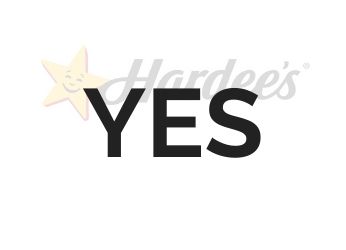 Yes, Hardee's sometimes performs background checks. It's not clear how far back into your history they will look. It's also not clear if Hardee's hires applicants with criminal histories.
Possible Hardee's Interview Questions & Tips

Why Do You Want To Work At Hardee's?
Recruiters want to know that the job means more to you than just a paycheck. Tell them how you'll benefit from getting the job that you want. You could say you want to learn what it's like to work in the fast-food industry.
What Do You Do For Fun?
Recruiters ask questions like these to know what kind of person you are. Tell them how you spend your free time. You could say you enjoy spending time with family or playing sports with friends.
Where Do You See Yourself In 5 Years?
Show them that you have ambition and drive! You can say that you're aiming for a leadership position in five years. This shows them that you have goals that you're aiming for.
What Are Your Strengths and Weaknesses?
Be honest about your strengths and weaknesses. However, don't brag or be arrogant about them. Always tell them what you're doing to overcome your weaknesses.
How Would You Handle An Angry Customer?
Recruiters want to know how you'll handle difficult customers. Always keep your cool. Try to reason with the customer. If nothing works, ask a Manager or teammate for help.
Hardee's Hiring Process
Previous applicants found Hardee's hiring process to be a positive experience. They say that the interview process is easy. On average, the whole process should only take a day or two.
The hiring process sometimes starts with a screening phone call. Then, you'll be interviewed on-site at a Hardee's location. They might give you a problem-solving exercise to do as a test.
Always look your best. Dress in your best casual or business casual outfit to your interview.