Hannaford Careers & Jobs – Application, How to Apply, Requirements & Interview Tips
Last Updated:
January 5th, 2020

by

If you're in search of a fulfilling job which gives you good pay along with other benefits such as health, educational and investment plans, then you should definitely consider a Hannaford Career.

Whether you're looking for a part-time summer job or an opportunity to develop a career, at Hannaford you will find a place where you can thrive and be a part of a team that values your unique personal talents.

The Hannaford brothers began their business in Portland, Maine, in 1883, by selling fresh produce on a cart.

Eventually, with their care towards customers and sharp attention to customer value and innovative ideas, their cart became a store, and then multiple stores, and then finally the brothers owned a world-recognized supermarket chain known as Hannaford.

If you wish to find out more about how this company values its employees, and drives to empower and provide them with opportunities for growth, then you can ready their vision at Hannaford.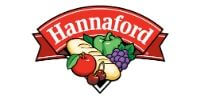 Hannaford Jobs and Careers

Hannaford offers jobs in a variety of departments and sectors, which are not just limited to retail.
These include pharmacies, corporate, warehouse and transportation, and so much more!
To view all the available job options, go to their website here.
The process is quite simple and the website itself is user-friendly.
You can apply for a job directly from the website or go to a local Hannaford store and go for a walk-in interview from the HR manager or the store manager present there.
With over 120 stores in the US, there's definitely something for everyone, especially jobs! Some of the managerial and non-managerial positions are:
Cashier
Hannaford regularly hires new cashiers at its many stores.
This is an entry-level job, which doesn't require much prior experience.
The responsibility of the cashier is to assist the customers, scan store items, bag the products for customers and work at the cash counter.
The average pay for a regular cashier at Hannaford is $10.16 per hour.
You can find available cashier jobs at Hannford by applying on their company site.
Deli Associate
The job of a deli associate at Hannaford is to assist and guide customers at the deli counter, and helping the customers sample and select meals, and packaging of the products. \
The average wage for a regular deli associate is around $10.96 per hour.
Customer Service Representative
Customer service representatives of Hannaford supermarkets have to deal with and interact with customers on behalf of the company.
They assist the customers by providing them with relevant information regarding the supermarkets and registering their complaints.
The average wage for a customer service representative at Hannaford is $11.14 per hour.  Managerial Jobs
Operations Manager
The operations manager is a very important part of the Hannaford Company. They are in-charge of overseeing high-level HR duties, and are also enlisted to improve the progress and efficiency of the company.
The average salary of an operations manager at Hannaford is around $47,000 per year.
Store Manager
The store managers at Hannaford supermarkets play a very important role in running of the everyday processes at the supermarkets.
They are responsible for overseeing employees and assisting customers as well as making sure no problems occur in the stores.
The average salary for a store manager at Hannaford supermarkets is around $20,000 per year.
How much does Hannaford Pay Its Employees?

Hannaford pay ranges based on the position, but the lowest wage within the company is $10.16/hour for a cashier ranging up to $14.97/hour for a Replenishment Associate.
Below are some of the most popular jobs at Hannaford along with their wages:
Cashier – $10.16/hour
Bagger – $10.76/hour
Clerk – $8.99/hour
Sales – $10.17/hour
Customer service associate – $12.61/hour
Produce Associate – $12.47/hour
Replenishment Associate – $15.22/hour
Stocking Associate – $10.50/hour
Hannaford is very generous with their wages and salaries, and pays market competitive wages and salaries.
Does Hannaford offer part-time jobs?
Yes, Hannaford regularly hires part-time employees in most of its stores. This is especially recommended for high-school and college students, looking to earn some extra money.
How Old Do You Have To Be To Work At Hannaford?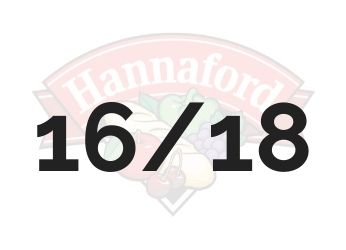 The minimum age for working in most of the sections of Hannaford is 16 years.
Entry-level positions are open for 16-year-olds such as front-end cashier and for produce departments.
You must be 18 years old to work for the bakery, deli and meat department.
Does Hannaford Drug Test?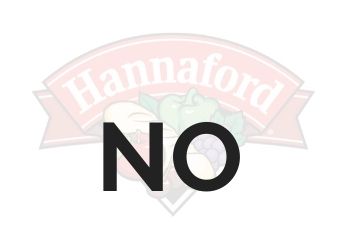 No, In most cases, Hannaford does not conduct a drug test during the hiring process.
Though, this varies state to state. They do, however, retain the right to take a drug test of their employees whenever they see fit.
Potential Hannaford interview questions and how to answer them

Many times, for entry-level jobs, interviewers start off with a light, ice-breaker question.
Questions like how would your friends describe you? Or what is your favorite meal of the day?
The point of these questions is to lighten the mood, and dissolve any awkwardness, so do not feel panicky after hearing such a question, take it in a relaxed manner and answer with a smile.
Tell me about yourself
Tell them about your education, hobbies and skills. Do this in a very brief manner.
Tell them about any story, which relates to how you are as a person, but also showcases your skills. Like if you're someone who enjoys solving problems of friends, tell them how you resolved a major conflict between your friends easily. This would tell them you would be able to resolve any conflicts that may occur in the store.
Why should we hire you?
Talk about your skills and expertise, relate them with the job description. Tick all the requirements of the job by explaining how you are the best person for this position.
What do you know about Hannaford?
This question is to show how well you have researched the company and your interest in the company. Research well, learn the history, and charitable contributions done by the company.
What hours can you work?
The answer depends on whether you're applying for part-time or full-time but either way the rule of thumb for this kind of question is: Be flexible and accommodating in your answer.
What the employer really wants to know is whether you're willing to work outside of the employed hours, possibly overtime, and your dedication towards the job.
Assure them that you're more than ready for this job but also be honest in your answer. Don't commit to working certain hours or overtime, if they are not manageable for you.
Hannaford Hiring Process
The hiring process at Hannaford is fairly standard and simple:
1. Apply for the job online, either through the company site or any other job listing sites, or you can apply for the job by going in person and dropping off your resume at the Hannaford store.
2. If they find your profile up to the mark, they will call you for an interview. This normally takes about a week.
3. You will most likely be interviewed by the manager of the department, in which you applied for, and other managers may come meet you as well. The interview is normally short, about 15 minutes long.
4. If the manager finds you suitable, you might be offered a job on the spot, otherwise the stores take at least a week to inform the successful candidates that they are selected for the job.
In some Hannaford stores, they take two interviews, one by the HR manager and the other by the store/department manager.
How long does the whole hiring process take?
In total, the hiring process is about two to three weeks long, from start to finish. There are of course exceptions to this case as each store has a different outlook on the hiring procedure.
Does Hannaford Do Background Checks?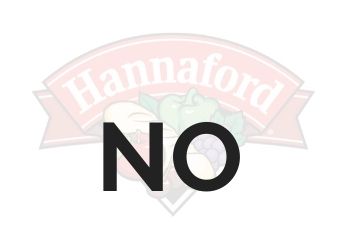 No, from our research, Hannaford doesn't do background checks. It's always a good idea of being truthful on the application if you do have a felony.
Some people have reported having been hired with previous criminal records.