Hampton Inn Jobs & Careers – Application, How to Apply, Requirements & Interview Tips
Last Updated:
September 20th, 2019

by

If you like customer service and are looking for a job in a new environment, you should consider filling out a Hampton Inn job application.

Hampton Inn, now known as Hampton by Hilton, is a brand of hotels owned by Hilton.

Though they are considered a budget hotel chain, the staffing is very professional and the hotels are modern and clean.

They offer positions of all sorts and it would sure beat working at a fast food joint, if you ask me.

If the idea of working in a Hampton Inn hotel sounds good to you, take a look at this guide with some tips on how you can land your next hotel job.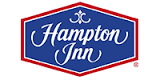 How to Apply for Employment at Hampton Inn
If you are committed to getting a job with Hampton Inn then there are some things you should know.
Below is a list of information to help you go through the steps and to ensure that you have a stress-free time completing the application process.
Application Information
Minimum Age Requirement: Currently, you must be at least 18 years old to be considered for job placement.
Hours of Operation: Locations are open 24 hours, 7 days a week.
Methods to Apply: In order to apply, you must fill out an online job application on the company's website. Simply go to the website and search the job you want. Then simply hit apply and you will be presented an electronic application. No printable applications are available at this time.
Find and Apply
You will first search the positions available on the careers website.
Once you find the position you are looking for, verify you meet the job requirements, and apply.
After You Apply
After you submit an application you should expect to hear back from someone in charge of the hiring within about 5 business days.
It'll either be a "No" or a "Come on in for an interview."
Nail the interview and get the job!
Application Tips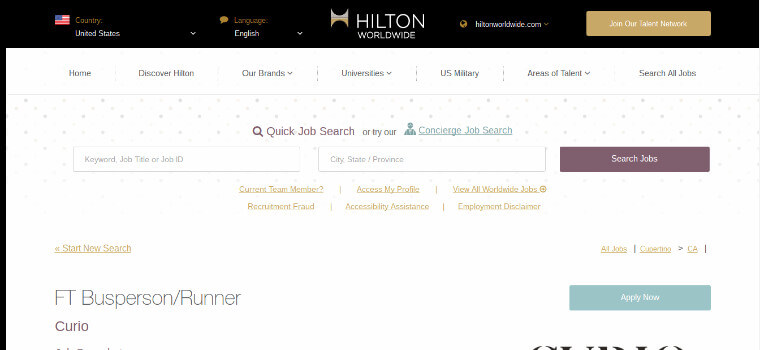 Know Things About Yourself
This one sounds obvious, but what I mean is that you want to have everything in line so that when you are asked questions about work history or best personal qualities you will be able to give a prompt response.
Easiest way to do this is to list these sorts of things on an updated resume so that you won't have to remember everything.
Dress Well
Dress to impress for your interview. Hotel staff tend to dress up in suits and more formal clothing items. You should try and match the level of dress.
Make sure you shave, comb your hair, and look in the mirror before you leave the house.
When you step into that interview you want them to know that you are on point and professional.
Should You Follow Up?
Absolutely follow up, but you should allow for at least 4 days before picking up the phone and inquiring about your application.
It's not realistic to think that they will be able to sift through everything they have in just a couple of days. That may happen, but generally, the person in charge of processing these apps and scheduling interviews, will have other responsibilities.
If or when you do call or stop down to the hotel be respectful and definitely be more than presentable if you are going to show face.
Positions and Salary Information
I'm sure you've been wondering about positions they offer and what the pay for those positions are.
Here are some of the more common jobs you are likely to see posted with attached wages you could expect to earn if hired.
Also keep in mind some of these positions get tips.
Front Desk: Averages $11 per hour- Answers phones, checks customers in and out of the hotel, communicates with all staff of hotel to make sure rooms have good turnaround.
Housekeeper: Start: Starts at minimum wage- 

Keeps rooms clean and orderly, follows cleaning procedures set by hotel, is respectful towards guests

Laundry Attendant: Approximately $8-$10 per hour- Maintains a healthy supply of linens, towels, etc. Keeps laundry area clean.
Assistant Manager: Anywhere from $27,000-$40,000 per year- Acting Manager when GM is away, assists in managerial duties, assigns tasks, helps coordinate operation between different departments in the hotel
General Manager: Can make up to around $60,000 per year- Oversees the operation of the hotel, hires and trains employees, handles customers complaints, and schedules team meetings.
Sales Coordinator: $12 per hour (plus possible commissions)- In charge of promoting hotel to primarily businesses, works events, gives presentations and meet quotas for new revenue
Best Entry-Level Positions
If you have little work experience, but want to avoid retail and fast food, then you may want to check out some of the entry-level positions Hampton Inn has to offer.
Look at these as stepping stones to get to that next position. There is plenty of room to grow within the company.
Front Desk
As a Front Desk clerk you would be responsible for checking guests in and out of the hotel, answering the phone, helping guests with questions, and working with housekeeping and maintenance to ensure rooms are ready to go for the next guest who steps in.
General duties may apply such as cleaning, putting out breakfast and anything else the manager may deem necessary.
You must be able to greet people with a smile and give the guests a good first and last impression. You will also be expected to look great, as you are the primary person representing the hotel.
Housekeeping
Housekeeping keeps rooms clean on a routine basis as well as by request.
The hourly rate is low, but you will be the one in the hotel who gets the most tips… usually.
Cleaning rules that may tie in to safety standards must be met to ensure a clean an healthy environment for the guest and their family.
Laundry Attendant
As a Laundry Attendant you would be responsible for keeping up with everyone's laundry. This includes the hotel, housekeeping's inventory and have ready extra towels and linens for requests by guests.
This job will include you keeping track on how many items you have and how many you or someone else needs.
When you are slow, you may assist in general duties that either the GM or  your Department Manager gives to you.
Hampton Inn Careers in Management
Maybe you already have experience in the hotel business and are looking to get a leg up with a better, more supervisory position.
Management jobs are sure to be available, but keep in mind that you want to make sure before you apply that you meet the listing's qualifications and job requirements to prevent a bumpy interview.
General Manager
GM's are the guys running the ship. Whether it's tasking out employees, handing complaints, or writing monthly reports, you will have to be cool, calm and professional the whole time.
When a hotel is not doing to well, corporate will surely look first at it's management. Regional, down to district, and ultimately down to the General Manager.
Being organized and having a plan for business are very important in the day to day life as a General Manager. You must ensure that you and your team are meeting standards and operating efficiently.
Front Office Manager
The title is self explanatory, you would be managing the front office. You would oversee the front desk clerk, help answer questions, assign tasks, and keep record of things like keys and maintenance requests.
You must be dressed well, have a positive attitude, and have some sort of supervisory experience.
Though this is not considered upper management, it is still a management spot and is one step closer to being a General Manager.
Interview Questions and Tips
Why Do You Want To Work At A Hotel?
Explain what drew you to apply at the Hampton Inn specifically. Was it an intriguing environment?
By expressing your reason of interest you are showing the interviewer that you genuinely want to work there, instead of just rapid fire applying for jobs.
How Do You Interact With Others?
This is probably the most important questing when interviewing for something like a hotel job. Whether its the staff or guests, you will have to carry out requests given, relay messages back and forth, and know how to be respectful and polite.
Give an example as to when you've had to use your communication skills and how it made you an asset in that role.
Helpful Research for Your Hampton Inn Interview
Make sure that you research Hampton Inn before you get called in for your interview. This will help you in a couple of ways.
One is that you will have the knowledge if ever asked a question about the company. Such as, "Do you know how long we have been around?"
Another is through simple conversation, you will be able to incorporate things that you have learned that is sure to stand out to the hiring manager.
See below for some key research points on the Hampton Inn.
In The Beginning
The hotel chain was founded in 1984 by the Holiday Corporation. It's first location was in Memphis, Tennessee.
Hampton Inn's were the first budget chain hotels to offer a free continental breakfast.
Coming Up
By 1990 they had a whopping 220 properties and in 1999 the name was bought by Hilton Worldwide for $3.7 billion.
In 2004 they decided to start an initiative called "Make It Hampton," which had a $100 million budget to upgrade the hotels.
Where Are They At Today?
From 2010-2015 Hampton Inn was ranked in the top 5 of the Entrepreneur's Franchise 500.
Today Hampton Inn has more than 2,000 hotels in 17 different countries around the world, with over 1,900 locations here in the United States.
What Employees Say About Working Here
Researching outside reviews of the company will also prove to be helpful. Especially, employee reviews, because this will give you a look inside from the people who have actually worked there.
Consider what position the person commenting may have worked and if it relates to the job you are applying for.
Here are some of the comments I found when researching Hampton Inn's employee reviews.
Out of 563 people the company holds an average of 3.4/5 stars.
Many people complain about low pay (should be expected if it is an entry-level job).
Employees love the hotel discount they get
Fun and happy environment
Hours could be more flexible