Halloween City Jobs & Careers – Application, How to Apply, Requirements & Interview Tips
Last Updated:
September 20th, 2019

by

If you live for the last week of October, love Halloween costumes, spooky decor, and want to scare up a little extra cash around the holidays, then Halloween City might be just the opportunity you're looking for. Read on to learn how to get hired and become a part of the Halloween City family.

Almost all Halloween City jobs are seasonal. That means you can work a fun, unusual retail job for a few months of the holiday season. There will be no strings attached.

This is a perfect opportunity for students and folks looking for a crash course in retail. It can provide a great stepping stone to other retail jobs. You can expect lots of kids, costumes, and fun for a few fast-paced months of hard work.

The following guide will share just the current job openings. We will walk you through the hiring process.

We will also give you a little more insight about the company. That can help you get your foot in the door. You can become one of the many fun-loving Halloween City associates.

Halloween City hires seasonally for a variety of positions. Those include Cashier, Seasonal Sales Associate, Dressing Room Attendant, and Seasonal Stock Associate.

Halloween City is a pop-up retail outlet. It is only open for a couple of months per year. So these positions come and go quickly.

One big tip is to start looking for job postings in the summer. They usually begin to hire in August. If you love playing dress up, getting into the Halloween spirit, and are looking for a short-term gig or a point of entry into retail, then this could be for you.
Halloween City Jobs & Careers

Halloween City applicants find their opportunities online or in person. A list of Halloween City locations and the positions available for each are available on Halloween City's Career Opportunities page.
There, you are given you the option to sign up for their talent network. That will alert you to job openings as the season rolls around. Halloween City is owned by Party City. They boast more than 900 locations around the U.S. and beyond. There is bound to be one near you hiring for the following roles:
Cashier
The role of a Cashier is to operate registers in order to help customers finalize their purchases. This is a great job for someone who always has a smile at the ready and enjoys helping people.
It will help if you have no difficulty working in a fast-paced environment. Cashiers are often the first and last people customers see. They should project welcoming, friendly attitudes and a spirit of helpfulness.
If you are a friendly person who enjoys interacting with people, being on your feet, and can lift 50 pounds, then this might be the job for you.
Dressing Room Attendant
Dressing Room Attendants help customers by showing them to dressing rooms. They hang up discarded costumes. They also assist customers with finding the costume or accessory in the size they are looking for.
The duties of this position will vary throughout a work day. They will likely also include stocking shelves and keeping track of inventory.
If you are friendly, enjoy chatting with people, are good at multitasking, and are naturally good at selling, then this could be just the job for you.
Seasonal Sales Associate
The role of the Seasonal Sales Associate is to help customers by finding them accessories and costumes. They are also responsible for answering their questions. They also help them with their purchases in every way possible.
Sales Associates are also responsible for restocking shelves with merchandise. This is a fun job for someone outgoing and chatty who genuinely loves all things Halloween.
If you are are outgoing, like costumes, helping people, and can lift up to 50 pounds,  then this is definitely a good opportunity for you.
Seasonal Stock Associate
The role of the Seasonal Stock Associate is to make sure the inventory of merchandise is always up-to-date. You will ensure it is accounted for and organized.
There is very high turnover in these stores. So the pace of work is swift and somewhat demanding. This is a great job for someone who doesn't necessarily want to interact directly with customers all day, but has strong communication skills. This is definitely a role for someone who is comfortable doing a lot of lifting.
If you enjoy organizing and taking inventory, are good at communication, and enjoy being a part of a team, then this could be the job for you.
Halloween City Management Jobs
There are only a few management jobs at Halloween City: Seasonal Assistant Manager, Executive Assistant Manager, and General Manager.
A Seasonal Assistant Manager works directly under the Executive Assistant Manager and is responsible for helping in all the aspects of store management. This is the first point of contact for customers who need help beyond what the retail staff can offer, and is also the person responsible for opening and closing the store each day.
Applicants must be at least 18 years old and a high school diploma is preferred. This is a great job for someone looking to move into more management positions who wants some management experience.
An Executive Assistant Manager works directly beneath the the General Manager. The role of this position includes assisting in hiring, training, and coaching employees.
Duties also include ensuring customer satisfaction and overseeing purchases, returns, and exchanges.  This position requires exceptional communication skills, strong motivation, and preferably some related supervisory experience.
The General Manager of Halloween City is one of the few jobs that is not strictly seasonal. The role of a General Manager may involve traveling between cities to set up various pop-up stores for the parent company.
This is the person responsible for initial recruitment for the store as well as overseeing the set-up and break-down of the entire store at the beginning and end of the season. This job is extensive and requires strong organizational talents, strong communication skills, and an understanding of and ability to achieve sales targets and profitability goals. Applicants should have several years of management experience in a fast-paced retail environment.
How Much Does Halloween City Pay (Hourly and Salary)?


Halloween City primarily offers hourly pay for all positions.  Most positions are part-time, with the exception of managers. There are no benefits available, as this is mostly seasonal employment, but all employees receive a 30% discount on all merchandise.
Hourly pay for Cashiers starts at minimum wage, rising up to $15/hour for General Managers. To give you an idea of the industry standard: Spencer's jobs start at $7/hour, and Spirit Halloween pays $8/hour on average. Some of the most popular jobs at Halloween City pay as follows:
Cashier: $7- $8/hour
Dressing Room Attendant: $7- $8/hour
Seasonal Sales Associate: $7- $8/hour
Seasonal Stock Associate: $7- $8/hour
Seasonal Assistant Manager: $10/hour
Executive Assistant Manager: $13/hour
General Manager: $15/hour
How Old do You Have to be to Work for Halloween City?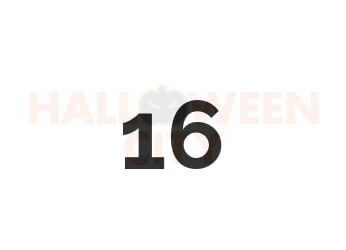 Because of the seasonal nature of the work and the flexible scheduling, this is a great job for students. Halloween City hires from 16 years old and up.
Does Halloween City Drug Test?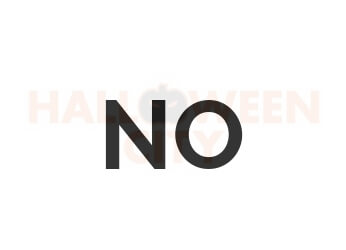 There is no drug testing requirement for working at Halloween City.
Possible Halloween City Interview Questions & Tips


So you've applied, heard back, and you've landed an interview. Congrats! Now is the time to prepare for the big day. These are some of the questions you might hear in an interview:
Why do you want to Work with Halloween City?
Be honest about why you want the specific position you are interested in: the temporary and flexible nature of the job, your love of Halloween, or your desire to gain some valuable retail experience. Don't be afraid to mention the obvious: this is a fun job and you want to be be a part of a team that knows how to have a good time.
Do you have prior Retail Experience?
Your interviewer wants to know that you understand the role of the position you're interviewing for. Highlight any retail positions you've held and, of course, discuss prior work that was similar to the job you are applying to. If you don't have any experience yet, relate how your personality is a good fit for the job duties and that you are eager to learn.
How have you Dealt with a Difficult Customer?
Don't worry, even if you've never had a job before, you can answer this question by recounting a story of how you've dealt with a difficult person. The answer should always involve how you used patience and understanding: how by listening and empathizing with a person you were able to discover what they actually wanted and were able to resolve the issue.
How to Dress for your Halloween City Interview
For your Halloween City interview, you can show your unique personality by showing up dressed in an outfit that reflects you. Don't be afraid to shine.
This is a business that is focused on Halloween, so if your personal style is unique you should flaunt it. Of course, you should also be well-groomed and presentable, and may want to air on the side of a bit more formal if you are applying for a management position.