Grocery Outlet Careers & Jobs – Application, How to Apply, Requirements & Interview Tips
Last Updated:
February 5th, 2020

by

If working for a company, which deals in a number of brands and private label suppliers is your dream job, then you should apply for a Grocery Outlet career.

There's good news for people who love brands and all things retail because Grocery Outlet offers people a chance to begin their careers with them, doing what they love.

Grocery Outlet began as a military surplus store in 1946 by founder, Jim Read.

Over time, after acquiring different businesses, forming partnerships, and adding in different produce and meat to their stores, the company grew rapidly and eventually became one of the best extreme value retailers of the US.

Today, the company owns more than 300 stores across the nation and over 1.5 million people shopping from them.

You don't need to be a specialist of any kind as Grocery Outlet offers a variety of jobs, of different experience levels and skills.

From entry-level positions like cashier, stocking associate, grocery associate, and much more to managerial and supervisory positions like a department head, assistant manager, store manager, etc.

If you wish to know how you can become a part of their team, read on.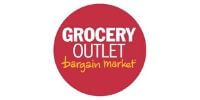 Grocery Outlet Careers & Jobs

To apply for any position at Grocery Outlet, the most common and easy method is to apply from their company website.
To apply for a job, you have to follow the steps below:
Go to the careers section of their website: https://groceryoutlet.com/careers
You can apply to in-store jobs, corporate jobs or the independent operator jobs.
Choose the department, which you believe works the best for you e.g. store. Click on 'See Jobs' in the store section.
When you click, a number of featured and open jobs will appear.
You can also search any job according to job type, location, and any specific keyword.
Suppose you like the job of a truck driver, you click on that and it will show you the wages, details of the job, and the skills, the company is seeking in the most suitable person to hire.
If the job description seems like it's your cup of tea, click on 'Apply Now' to apply for this job.
After this you'll be required to fill in your details and submit your resume/CV
After you're done with that, if the recruiter finds you suitable, you will be contacted regarding the job.
A few of the most popular non-managerial positions of the company are:
Warehouse Worker
The responsibility of a warehouse worker is to take part in the different warehouse activities like storing goods, scanning order, moving and picking, and packing different products and orders.
This is an entry-level job, which requires you to be able to lift 50-75 lbs. without any problems. The pay for this position is around $93,285 per year.
Cashier
The responsibility of a cashier is to assist customers and man the cash counter. They also have to be interactive with the customers and make sure their shopping experience was satisfactory.
This is an entry-level job, which generally is offered on a part-time basis at Grocery Outlet.
The average wage for this position is around $11.52 per hour.
Grocery Clerk
The job of a grocery clerk is to provide customers with a well-stocked store and a welcoming environment for them to shop in. Grocery clerks are also responsible for the cleanliness and maintenance of the store.
This is an entry-level position, which similar to cashiers, is also mostly offered on a part-time basis.
The average pay for this is around $12.00 per hour.
Order Selector
The duties of an order selector are to prepare and complete orders, which are to be delivered to customers. Other responsibilities include performing inventory, reporting any discrepancies, and maintaining cordial relations with supervisors and co-workers.
This is an entry-level position, which requires you to be able to lift up to 75 lbs.
The average pay for this position is around $15.43 per hour.
Managerial Jobs
Besides the above positions, Grocery Outlet also offers people the chance to work in their corporate department.
You can view relevant supervisory and management positions here. Some of the most popular managerial positions are:
Department Head
Shift Manager
Supervisor
Store Manager
Merchandising Manager
How Much Does the Company Pay? (Hourly and Salary)

The average pay you can earn while working as a cashier is $11.52 per hour, which is 7% above the National average.
To understand this better, consider one of the major competitors of Grocery Outlet, Trader Joe's. They pay their order picker $11.07 per hour, while Grocery Outlet pays their order picker $15.43 per hour.
Besides excellent wages, Grocery Outlet also offers numerous benefits to their employees like health insurance, vision insurance, performance bonus, retirement plan, and 401K plan among other benefits.
Below is a list of some of the most popular career options at Grocery Outlet along with their respective pay:
Store Director – $171,692 per year
Warehouse Worker – $93,285 per year
Cashier – $11.52 per hour
Store Manager – $69,923 per year
Customer Service Associate – $11.54 per hour
Stocker – $13.33 per hour
Receiver – $8.25 per hour
How Old Do You Have to be to Start Working at Grocery Outlet?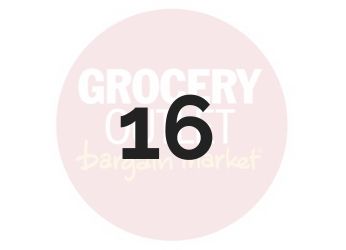 The minimum age at which, you could be hired for a job at Grocery Outlet is 16 years. This is for part-time entry level positions like:
Cashier
Stocking associate
To be hired for a more senior position, you need to be at least 18 years old.
Does Grocery Outlet Drug Test?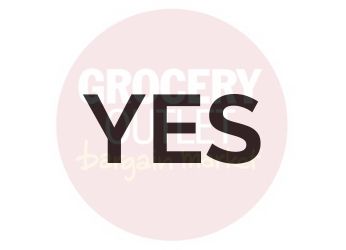 Yes, they do perform drug tests, in some of the stores, during the hiring process. This usually depends on the laws of the state, in which the store is located.
Does Grocery Outlet Do Background Checks?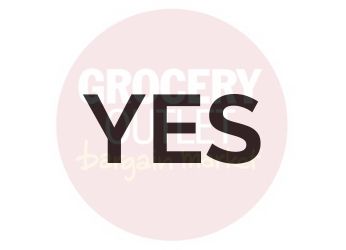 Yes, the company performs background checks of each and every applicant. These background checks are taken very seriously, and maybe the basis of rejection for many of the applicants.
Potential Interview Questions Along with Tips for Answering them

This is the most crucial stage of the hiring process, one which you should research thoroughly for. Before going in for an interview, do consider the steps below:
Research about the company thoroughly, don't skip any information regarding them.
Wear business casual attire for the interview
Be attentive, friendly, and interactive during the interview
Ask questions as well, to appear interested in the company
Bring a copy of your resume along with you
Below are some questions, you may be asked during the interview:
Why do you wish to work for Grocery Outlet?
If you've done your research, you should face no problems in answering this question.
Tell them you wish to work for such a renowned company for a number of reasons like employee benefits, work environment, family-like upper management, their charitable contributions as well as the good pay, which they offer.
Do you have any grocery retail experience?
Answer this question truthfully, because interviewers have tons of experience and most likely will be able to tell if you're lying.
If you have any relevant experience, tell them and also add a story that emphasizes your experience in any of the following things: customer management and treatment, relationship with coworkers, whether you're a team player, etc.
What level would you rate your work ethic?
This question obviously requires you to answer something along the lines of your work ethic being impressive, or your first priority.
Cement your claim with any relevant past work experience, where your work ethic shined and made you stand out.
What is the Grocery Outlet Hiring Process Like?
The hiring process, according to current and former employees of the store, is straightforward and generally quick, with many people having been hired on the spot or within two days.
Below are the steps of the hiring process, from start to finish:
1. Submitting your job application and resume/CV
2. Receiving a call for an interview from a recruiter of Grocery Outlet
3. On-site interview
4. Drug test (depends on state and store. Some stores don't take it.)
5. Background Check
6. Second interview
7. Problem solving test. These generally are simple math questions.
8. If all the above steps go smoothly, you may receive a job offer in no time
The hiring process, from start to finish, takes about 1-2 weeks to complete, on average. This includes the drug test and background check. This differs from job to job and the seniority level of each position.