Goodwill Jobs & Careers – Application, How to Apply, Requirements & Interview Tips
Last Updated:
February 2nd, 2020

by

If you are interested in one of the many exciting and rewarding Goodwill careers, then this guide will provide you with better insight and understanding on how to land a job here. The tips and information below will boost your chances of making it through an interview at Goodwill and getting hired onto their team.

Goodwill has a mission to enhance the quality of life and dignity of families and individuals by helping them reach their full potential through the power of work, education, and training. As an employee at Goodwill, you will meet many individuals from all walks of life and you will make a difference in their lives.

Goodwill offers both entry-level and manager-level jobs in their stores located across the US. Some of the available positions include donation attendant, customer service and team member.

The guide below will help you gain a better understanding of what positions are available at Goodwill, what you can expect as you apply, and provide you with some tips to help you land a job.
Goodwill Jobs & Careers

Anyone who is interested in applying for a position at Goodwill can apply for a position by submitting an online application, which is the preferred method.
Goodwill offers applicants with a wide range of different job opportunities to include store associate, production associate, donation attendant, cashier and donation associate.
Store Associate
The Store Associate is responsible for assisting customers and providing them with the help they need. This individual will participate in making sure that all items within the store have prices on them and are displayed properly and in a neat fashion. The Store Associate will stock the shelves and also assist on the cash register when needed.
An ideal candidate for this position is someone who is upbeat, energetic, and ready to provide customers with exceptional service.
Production Associate
The Product Associate is responsible for greeting all customers who walk through the door and heling them find the products they are looking for. In this role, you will work to handle processed and unprocessed goods and make sure they are in the appropriate places. In addition, you will assist with loading and unloading the donation trucks and preparing the product to be placed in the store.
The ideal candidate for this position is someone who is able to stand on their feet for long periods of time and is able to take care in receiving donations and placing them out on the sales floor.
Donation Attendant
The Donation Attendant works at the store location and accepts donations from donors. He or she will greet the donors and accept or reject the items that come into the store. In this role, you will need to identify high quality items and then process them to be sold on the e-commerce website. The Donation Attendant will sort through all donations and keep them organized based on their category.
An ideal candidate for this position is someone who is confident and friendly. This individual will be able to maintain a safe work environment and lift up to 50 pounds.
Cashier
The Cashier is responsible for working the cash register system inside the store and completing all sales transactions for customers. In this role, you will be responsible for making sure that you record all sales and provide receipts to customers. You will need to follow all cash handling procedures as well. The Cashier will greet and help customers as needed and participate in making sure that the store remains clean and presentable.
The ideal candidate for this position is someone who is upbeat, friendly, and has cash handling experience.
Donation Associate
The Donation Associate complies and follows all customer service guidelines that have been set forth by Goodwill. This individual will work with donors and receive all of the donations that they bring to the store location or donation event. This individual will thank each donor for their donation and provide them with any receipts that they require. The donation associate will also log and report all donations that are received.
The ideal candidate for this position should be able to lift up to 50 pounds and be able to recognize both high and low value donations. He or she should be able to work flexible hours and respect all of the donors who show up and handle all items with care.
Manager Jobs
Goodwill does offer manager positions to include an Assistant Manager and a Store Manager. The Assistant Manager is responsible for providing leadership to his or her team members and setting sales goals for employees. In this role, you will assist the Store Manager with the daily operations and make sure that goals are set and reached. You will be responsible for making pricing decisions and verifying that products are up to the Goodwill standard.
The Store Manager is responsible for providing superior customer service and handling all customer complaints. In this role, you will work closely with team members and the Assistant Manager to ensure all goals for the store are met in a timely and consistent manner. You will assume all responsibility for the store and also schedule employees shifts.
How Much Does Goodwill Pay?

Goodwill offers competitive wages to both part-time and full-time employees. Their lowest paying job is $8.50 per hour, but there is always room for advancement. Goodwill prides itself on hiring people from all walks of life to include those who have served jail time, veterans, seniors, and more. Full-time employees are offered benefits such as paid time off, health and dental insurance, retirement plans, and more.
Store Associate: $9.00 – $9.25/hour
Production Associate: $9.00 – $9.50/hour
Donation Attendant: $8.50 – $9.00/hour
Cashier: $8.50 – $9.50/hour
Donation Associate: $11.00 – $14.00/hour
Assistant Manager: $36,000 per year
Store Manager: $45,000 per year
How Old Do You Have to Be to Work at Goodwill?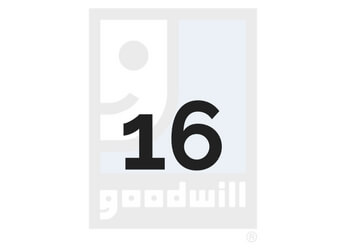 Most positions at Goodwill require applicants to be a minimum of 16 years of age or older to apply. Some positions, such as the managerial roles, may require applicants to be 18 years of age or older.
Store Associate
Production Associate
Donation Attendant
Does Goodwill Drug Test?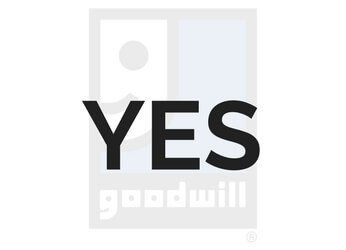 Yes. Goodwill is known to drug test applicants that are extended an offer of employment and employees for Goodwill have stated that the company does random drug tests. The drug test will typically take place at a third-party testing center and you will be provided with information on what to do and when to show up for the test.
Possible Goodwill Interview Questions & Tips

Did you happen to land an interview with Goodwill? That is great news! Below, we will provide you with some tips and information that will help you get through the interview process at Goodwill.
Why Do You Want to Work for Goodwill?
You will likely be asked this question during your interview and you should answer it by discussing what makes you want to work at Goodwill. For example, maybe you want to work here because you want to help those underprivileged in the community or maybe you believe in their mission. There is no right or wrong answer to this question, so just be honest.
How Would You Handle a Customer Who is Upset?
It is bound to happen at some point and you do need to know how to handle an upset customer. Do not be afraid to answer this question and just think about how you would want to be treated if you were in a position where you were unhappy with a service or product.
What Has Been One of Your Biggest Obstacles to Overcome in Life?
Since you will be working with people from all walks of life, you may be asked about one of your biggest challenges. There is no right way to answer this, so take a deep breath and just talk about something you thought was an obstacle. Everyone experiences obstacles differently, so you are not being tested on the size of the obstacle, but they are delving more into how you handled it or what you did to overcome it.
What Should I Wear to My Interview?
It is important that you dress to impress for your interview. Remember, first impressions matter. You do not need to get all dressed up like you would for a wedding, but you should wear something that is considered business casual. Dress nicely, make sure you are presentable and do not walk in with a wrinkled or stained shirt.