GNC Jobs & Careers – Application, How to Apply, Requirements & Interview Tips
Last Updated:
September 20th, 2019

by

If you are interested in GNC careers, this guide may be just what you need to help you land a job here. The tips and information provided will boost your chances of successfully getting through an interview and getting hired.

GNC is considered to be the world's largest and leading retailer of wellness and health products. This includes supplements such as vitamins, minerals, and sports nutrition products. Prior to hitting the shelf, GNC's products undergo 150 quality tests.

Working at GNC provides you the opportunity to learn more about health and wellness products. You will find out how they can improve your well-being.

As an employee, you will be responsible for working with customers one-on-one. You will help them make decisions about supplements, vitamins, and more.

GNC offers both entry-level and manager-level careers in their stores. Some of the available positions include sales associate, maintenance technician and assistant manager.

The guide below will help you better understand the positions available at GNC, tips for your interview, what to expect and what to do to land a job here.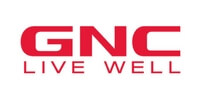 GNC Jobs & Careers

Anyone interested in applying for a job at GNC can visit the store location of their choice and fill out a paper application or submit an online application. The preferred and most common method to apply is via the GNC website.
GNC offers applicants a wide range of job opportunities including sales associate, account coordinator, production associate, production maintenance technician and quality assurance monitor.
Sales Associate
The Sales Associate is responsible for providing superior customer service to all of GNC's customers. In this role, you will ask customers questions to find out what they are looking for and then assist them in finding the product they need. You will also learn all of the GNC product lineups and assist the store managers as needed.
A good candidate for this position is someone who is customer-oriented and wants to provide excellent service.
Account Coordinator
The Account Coordinator is responsible for assisting customers with any concerns or complaints they may have. This individual will answer the 800 lines, follow up on price discrepancies, help customers with incorrect orders or products and also resolve any issues that may arise between GNC and the customer.
A good candidate for this position will have customer service experience and be ready and willing to help each customer who calls into the company. This individual should be patient and eager to please the customer.
Production Associate
The Production Associate is responsible for operating machinery in a warehouse-like setting, pulling customer orders and also ensuring that they store all products correctly and are ready to ship them, when needed. In this role, you will be required to check product lines and perform basket checks on a set schedule.
A good candidate for this position is someone who understands basic math, has good communication skills and is willing to work a flexible schedule where they also need people to work overtime.
Production Maintenance Technician
The Product Maintenance Technician is in charge of making sure that they finish all paperwork related to a job and it is in line with company policy, adjusting equipment to ensure accuracy and efficiency and follow all safety procedures when creating, moving and storing product.
A good candidate for this position is someone who has an interest in a warehouse-like environment, is eager to learn and follows all company directions and policies.
Quality Assurance Monitor
The Quality Assurance Monitor is responsible for inspecting products and making sure that they are all in compliance with GNC's strict standards. Individuals in this position are required to report any product that does not meet safety standards or is questionable.
A good candidate for this position is someone who is able to follow all directions and keep their work station clean. This individual should have a good eye for detail and not be afraid to report products that do not meet quality standards.
GNC Manager Jobs
GNC manager jobs include a Retail Assistant Store Manager position and a Retail Store Manager position. The Assistant Manager is responsible for working to build a strong team and lead those team members.
In this role, the Assistant Manager will achieve and exceed all set personal sales goals, learn all new products, and verify that deliveries are made to the individual store.
The Store Manager is responsible for overseeing all actions that take place within the store. In this role, you will be accountable for your store employees' knowledge of products, inventory, cash flow and all orders for new merchandise.
How Much Does GNC Pay?

GNC offers a competitive pay structure that is comparable to other similar jobs on the market. Full-time employees are eligible for additional benefits offered by GNC to include medical, dental, and vision care, life insurance policies, merchandise discounts, short and long-term disability pay, paid time off, paid holidays and a dependent care reimbursement account.
The lowest paying job at GNC starts off at minimum wage, which is about $8.50 per hour.
Sales Associate: $8.50 – $9.50/hour
Account Coordinator: $13.00 – $18.00/hour
Production Associate: $10.00 – $13.00/hour
Production Maintenance Technician: $35,000 per year
Quality Assurance Monitor: $12.00 – $15.00/hour
Retail Assistant Store Manager: $25,000 per year
Retail Store Manager: $32,000 per year
How Old Do You Have to Be to Work at GNC?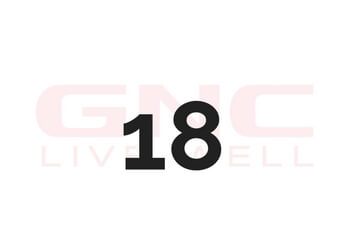 All positions at GNC require applicants to be a minimum of 18 years or older to apply. All applicants should have a minimum of a high school diploma or GED for them to consider you.
Sales Associate
Account Coordinator
Production Associate
Does GNC Drug Test?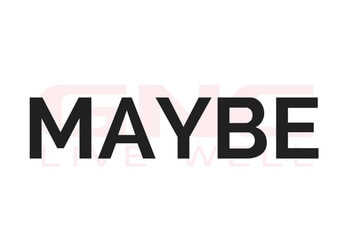 Drug testing varies based on the policy of the individual store and is up to the hiring manager. While not all GNC locations drug test applicants, GNC does have a policy that all applicants and employees are free from alcohol and drugs. This means that the company can test any potential applicants during the hiring process and can test current employees at any time.
Possible GNC Interview Questions & Tips

Did you happen to land an interview with GNC? Awesome. Below, we will provide you with some helpful tips and information to get through the interview process at GNC.
Why Do You Want to Work for GNC?
They will ask why you want to work for GNC. While this question may seem tough, it does not have to be.
To answer it, you should think about why you like GNC. Maybe they have products that work for you and you want to help others. Maybe you want to help others find the perfect supplement for their fitness routine.
Remember, you should think about the positives as to why you like GNC and then let the hiring manager know what drives you to want to work there.
Have You Ever Used Our Products Before?
They may ask you whether or not you have ever used GNC products before. Be honest. If you have not, just let them know. If you have, explain what product it is you have used and then talk about how you liked it.
How Would You Sell Our Product to a Customer Who is Just Looking?
If you apply for a role as a Sales Associate, they will likely ask you this question. You should hone in on your ability to sell. Many times, the hiring manager is looking for answers along the lines of what steps you would take.
For example, you may say that you will inquire with the customer about their lifestyle or what may interest them. You could then let the manager know that you would suggest products based on their answers.
What Should I Bring to My Interview?
You should always prepare for your interview. To do so, make sure you bring a copy of your driver's license and social security card with you. You should also have a copy of your resume on hand. Never assume that the manager has a copy available.