Giant Eagle Careers & Jobs – Application, How to Apply, Requirements & Interview Tips
Last Updated:
January 4th, 2020

by

If you have the ability to take responsibility with integrity, you should definitely consider a Giant Eagle career!

Giant Eagle was founded in 1918 in Pittsburgh, and operates over 400 supermarkets, boasts over 30,000 employees, and is the 49th largest retailer in the US.

Each store offers over 12 different kinds of departments. These services include dry cleaning, in-store day care, and pharmacies along with many others.

There are also banking services offered inside of some of the stores because of the partnerships with Citizens Banks and Huntington Banks.

Giant Eagle has also won '2018 Employer of the Year' by vocational guidance services.

If you are in search of the types of jobs available at Giant Eagle, their details, and any other employment questions you may have – including how to complete a Giant Eagle application, then read on.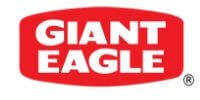 GIANT EAGLE JOBS AND CAREERS

The company website is easy to use.
There are a number of jobs available in each sector from entry level positions all the way to corporate jobs including accounting/finance, digital commerce, marketing, human resources, and many others.
The in-store jobs available are mainly retail jobs such as bakery, cashier/clerk, produce, etc.
The jobs offered in the warehouse and transportation area includes:
Central Fill Pharmacy Technicians, mechanics, facilities and maintenance crew members, transportation Supervisors, etc.
To check out the jobs available in the corporate sector of Giant Eagle, click here.
For jobs working in-store, go to the companies site here.
For Giant Eagle warehouse and transportation careers, go to the companies site here.
For a career in the pharmacies, go to the companies site here.
The most popular jobs at Giant Eagle can be divided into non-managerial and managerial categories:
Cashier
The Cashier position is one of the most in-demand jobs being offered at Giant Eagle. This is an entry-level position and does not require complex skills. Most of the employees initially start from here and work their way up.
The average wage of a cashier at Giant Eagle varies between $8.40 and $9.26 per hour. The lead cashiers normally earn up to $9.60 per hour. As you work your way up, the benefits of the job increases.
Pharmacy Technician
A pharmacy technician works alongside pharmacists in order to help, prepare, and give out prescription medication. With a pharmacy operating in almost every single store of Giant Eagle, this position should be in demand.
The usual salary of a pharmacy technician employed at Giant Eagle is around $27,257 per year.
Customer Service Representative
A customer service reo is expected to deal with customers, get their feedback, guide them about products and services offered by Giant Eagle.
They also note customers complaints and try to resolve them. This is a demanding job, suited for those who handle stress effectively, have the ability to make customers feel valued, and are great at multitasking.
The average wage for a customer service representative at Giant Eagle is around $9.18 per hour.
Front-end Manager
Front end managers are in charge of making sure the store runs smoothly. They supervise the cashiers and the lead cashiers, keep a close eye on the cash inflow, and deal with customers.
This job requires the ability to multitask, have a sharp eye, manage stress, and oversee and provide guidance to subordinates when needed.
The average wage for a front-end manager at Giant Eagle is around $10.50 an hour.
Store Manager
As a store manager at Giant Eagle, you are expected to manage daily operations of the store. In addition to motivating employees, making sure every customer is satisfied, and the store is running efficiently and is in order.
The salary of a store manager at Giant Eagle can range from $46,779 – $134,808, with $72,000 being the average salary per year.
There are also discounts, health insurance, and other benefits offered along with the salary.
GIANT EAGLE PART-TIME JOBS
Giant Eagle offers a variety of part-time jobs like a cake decorator, maintenance clerk, Eagle's nest attendant, cashier, sales clerk and many more.
You can check out the available part-time jobs at Giant Eagle here.
HOW MUCH DOES GIANT EAGLE PAY ITS EMPLOYEES?

The lowest hourly wage reported at Giant Eagle is the Deli Associate position at an average of $8.64/hour, with the highest hourly wage being a Front End Associate at $10.51/hour
Here's a breakdown of the most popular jobs at Giant Eagle along with their average salaries/wages:
Deli Associate: $8.64 per hour
Team Leader: $37,105 per year
Customer Service Representative: $9.18 per hour
Cashier: $9.23 per hour
Food Preparation Worker: $9.14 per hour
Stocking Associate: $9.80 per hour
Team Leader: $37,105 per year
HOW OLD DO YOU HAVE TO BE TO WORK AT GIANT EAGLE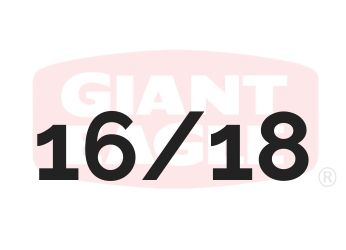 Giant Eagle has set its minimum hiring age of 16 years, so any student looking for a part-time job can definitely apply.
To work within the pharmacy, you must be at least 18 years old.
DOES GIANT EAGLE DRUG TEST?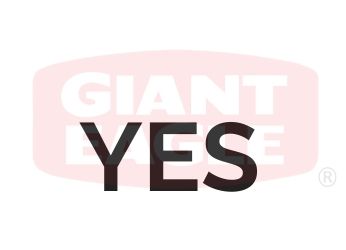 Yes, Giant Eagle has the option to drug test prior to offering employment.
Research has shown that testing was mixed, some not receiving any tests and others confirming it was mandatory.
Applying for the pharmacy department requires you to have a drug test.
The test will be done by mouth saliva swab.
POTENTIAL GIANT EAGLE INTERVIEW QUESTIONS AND THEIR ANSWERS

What can you tell us about Giant Eagle?
Read the Giant Eagle website.
Talk about the company's history, when it was founded, that from 2019 it is no longer a private company.
You can talk about the number of stores Giant Eagle has, the different departments of the stores.
Ultimately they want to know if you spent any time doing some preparation. Anyone who has, shows some willingness to get ahead!
Why do you want to work for Giant Eagle?
Speak about the culture for example, with the link above, read up about the different programs they offer to employees.
Mention their superior customer service, speaking to that you would like to be part of a company that is a pro in satisfying customers.
You can also discuss their environmentally friendly upgrades like use of solar power panels in their stores, or their effective recycling of plastic, cans, and paper as well as their large meal donations to charity.
Tell us about yourself?
This is the part where you have to impress them the most.
You can talk about your hobbies and interests but keep it short. Focus on how your interests and skills can contribute towards the job or what skills you have acquired from your previous job as well as telling them about your education.
What hours can you work?
You have to be flexible when answering this question.
The more willing you are to work without hesitation or the more eager you are to accommodate their requirements regarding working hours, the more likely you are to get the job.
Giant Eagle Hiring Process
The hiring process generally takes about two weeks.
After you have filled out the job application online, on their website, you will be contacted within a week for an interview.
After the interview, if they wish to hire you, they will inform you after one week or so.
Does Giant Eagle to Background Checks?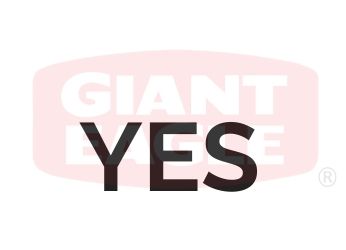 Yes, Giant Eagle does background checks.

Be upfront in your application if you have any issues that would come up in a background check.

As an equal opportunity employer, they have reported having hired people with prior felonies as long as you are honest about such arrests in your application.
Giant Eagle Health Benefits
Giant Eagle has a strong focus on its treatment of its employees.
The company offers a variety of perks and benefits for its employees, according to their roles, which include:
Paternity leave
Company-paid pension plan
Company-paid life insurance
Team member assistance program
Gym perks
Life resources
Free flu shots and pneumonia vaccinations