Food Maxx Jobs & Careers – Application, How to Apply, Requirements & Interview Tips
Last Updated:
September 20th, 2019

by

Have you ever thought about filling out a Food Maxx job application? Are you someone looking to join the grocery workforce? Maybe just find a steady job with flexible hours?

Food Maxx is a whole sale grocery retailer with fresh produce that hits membership store prices, but doesn't require a membership. This is great for people who want to save, but don't want to pay $100/ year to do it.

The environment is casual, has friendly employees and good, inexpensive products.

Their stores are are located in Norther California in Nevada, though. So don't go looking for one if your in Ohio.

If this job sounds like something up your alley then read on and learn how you can score your next job adventure with Food Maxx.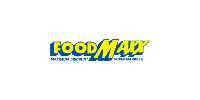 How to Apply for Employment at Food Maxx
If you're committed to getting a job at your local Food Max then here ya' go. I have listed some information that is sure to help you with a stress-free application process.
Keep in mind one of the first things I would do, which is not mentioned, is get a good resume to help you fill out all of your information correctly and in a timely manner. They are good for interviews as well.
Okay, moving on…
Application Information
Minimum Age Requirement: You must be at least 16 years of age to work in a Food Maxx store.
Hours of Operation: The majority of locations are open Mon-Sat 830am-9pm and Sundays 9am-8pm. Food Maxx does have other locations that are open 24/7.
Methods to Apply: You may be able to find a paper application at your local store, however, the reccomended way to apply is through Food Maxx's careers website. Simply search the position you desire and apply.
The Application Itself
The application will ask you specific things about you (so you can be properly identified), your education, qualifications, and work history.
You should be accurate and not fudge anything, for they may very well try and verify some of things you have listed. Especially previous jobs.
What To Expect
After applying, you should hear back within approximately 5 days.
If chosen, you will be asked to schedule an interview with a manager of some sort, most likely at that specific store location.
After the interview you may receive a call back in a few days with a decision on your application.
Application Tips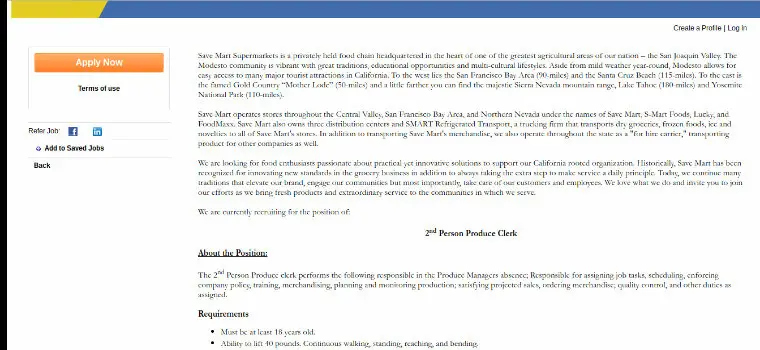 Know Your Strengths
Before applying it is important to know your strengths as it pertains to the position.
Make sure you meet the requirements and qualifications listed for a better likelihood of getting hired.
Apply
When you are applying double check that all of your information is accurate. Things like a good contact email and phone number are very important as you will want the hiring manager to be able to easily contact you.
Don't lie on your work experience. It's better to be honest than to have a large list of previous jobs that can't be verified.
Should You Follow Up?
Chances are the person who is processing or considering your application, has other responsibilities. This means it may take a few days.
If you don't hear back inside about 4 days I would pick up the phone and see if you can get any information.
It also may be a good idea to show face at the store when inquiring, to display a definite want for the position.
Positions and Salary Information
I'm sure you're wondering about what positions are available and what the average pay is for those positions.
I have listed below some of the common positions you will most likely see when doing your search. Attached to the title of those positions are approximate wages you could expect to earn if hired.
Cashier: $9-$10 per hour starting out-As a cashier it will be your responsibility to accurately check people out.
Courtesy Clerk: Starts around $8.50 per hour- Duties include running the customer service desk and answering customer's questions.
Produce Clerk: Aproximately $9-10 per hour-You will help maintain produce section of store, stock shelves and help advise customers.
Meat Department Manager: $24 per hour- As a Meat Department Manager yo would oversee cutting and packaging meat, as well as labeling and ensuring product is on the floor with propoer dates.
Store Manager: Around $27 per hour or salary around $45,000 per year- Would oversee operation of entire store, handle complaints, hire and train employees, have all standards met, report to corporate office with store's numbers and performance.
Best Entry-Level Positions
If you lack experience in the workforce but need a steady job that is reliable and maybe fits into your weird schedule, then check out some of the entry-level positions Food Maxx is sure to offer.
The pay is relative to the position, so keep in mind you will not be getting rich when working entry-level jobs.
Cashier
First and foremost you must be friendly and helpful, all while accurately checking customers out with their groceries.
You will be trained on how to properly use the cash register, store phone, and bag when others are not available.
While filling this role, you can expect to be on your feet the majority of your shift.
Courtesy Clerk
Courtesy Clerk's are responsible for running the customer support desk so that customers can get their questions answered about the store and their purchases.
Chances are you will also be selling things like stamps, lottery tickets, and money orders that are only available at your counter.
You must be informative and have good communication skills.
Food Maxx Careers in Management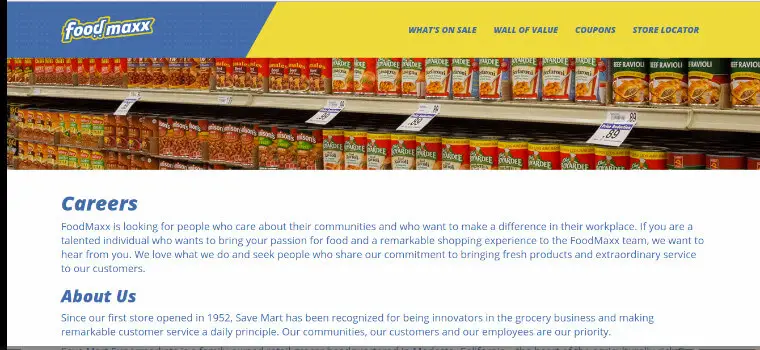 If you already have a good amount of experience and are seeking to climb that ladder to a higher position then you will want to seek out a spot in management.
Obviously, these spots are open for people who meet higher standards and have the qualifications and know how to succeed in these roles.
Meat Department Manager
Meat Department Managers are in charge of upholding both standards of the store as well as all safety standards in relation to meat/food preparation.
You will be responsible for ensuring the proper processing, cutting, packaging and labeling of all meats. You will also make sure that the product is out on the floor in the proper place.
You must be great with customers and be professional at all times.
 Store Manager
As a Store Manager you will ensure that the store itself is in operation up to standards set by corporate, and that all departments are in compliance with all rules and regulations and meeting their goals as well.
Handling customer complaints is another big part of the job. "Can I speak with the Manager?"
You will be in communication with upper management in regards to performance, hire and train employees, and schedule all hands meetings promoting new policies and procedures.
You will be expected to maintain a professional profile at all times.
Interview Questions and Tips
Do You Know How To Work A Cash Register?
If you don't know how to do certain things they are asking about, just be honest. If you have, give them examples of how you learned.
Learning is key here. If your response is no then follow that up by explaining that you are a fast learner.
How Are You With Customers?
What they are really asking here is how do you communicate. Are you respectful and mindful of others?
If you've dealt with customers in the past give examples and highlight your success. Express your positive attitude and ability to help others.
Look the interviewer in the eye and be personable. This will reflect there vision of how you will be with customers and speak to your professionalism.
Why Food Maxx?
Explain why Food Maxx, specifically, is a place to where you want to work. Maybe you just like shopping there or you know someone who had worked there in the past.
Remember to mention your like about the company so they know you aren't there for just another job.
They want someone they can rely on and someone who genuinely wants to work in their store.
Helpful Research for Your Food Maxx Interview
Do your research! Especially, before going into an interview.
Know things about the company that you use while speaking to the interviewer. Think of it as a tool to impress. You don't want to be over the top, but just show that you took that extra step. Most people will not do this.
Here's some key research points on Food Maxx that you may want to take a look at.
They are located in Northern California and  Northern Nevada
Food Maxx is actually under Save Mart Supermarkets who owns other supermarket brands
The stores pride themselves on being a wholesaler with fresh produce that does not require a membership to shop
The Food Maxx name has been been around since 1986
They have used the name to revamp other named stores that were not as successful
What Employees Say About Working Here
When researching the company, it is also a good idea to take a look at what employees have to say. This will give you some honest opinions from the people who know Food Maxx the best.
Keep in mind these are from both past and present employees. I like to take that into consideration before holding onto some of the saltier comments you may see.
For example, someone who was fired is probably not going to be commenting the nicest things in the world.
Anyways, here's some examples and generalizations I came up with when looking at employee reviews.
Food Maxx's has an average rating of 3.4/5 stars (not too shabby)
People seem to think that the staff and customers tend to be friendly
Happy work environment but boring work
Upper management has poor communication with workers on the floor
Some individuals have concerns about job security due to previous personnel cuts at other stores
Meat department has the best comments for sure. So if you like your meets…