Food City Careers & Jobs – Application, How to Apply, Requirements & Interview Tips
Last Updated:
January 4th, 2020

by

Serving people by delivering fresh and everyday products to people in the most convenient and affordable manner gives a sense of achievement. If this is what you want to do for a living, then a Food City career opportunity is a good choice.

With over 100 years in existence, Food City has offered hundreds of thousands of opportunities across the United States.

Food City strives for people who are passionate about serving customers daily in different capacities are not deprived of an exciting career.

Here you'll learn more about how this company values its employees, and drives to empower and provide them opportunities for growth.

If you're also looking to prepare a food city application, read on.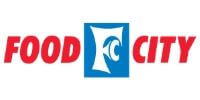 Food City Jobs & Careers

The most common way to send a Food City application is online, through their careers page; however, people have also applied in store in person and secured an interview.
You can register or signup to their careers portal at the bottom of the page: http://www.foodcitycareers.com/.
Food City Stores offer a wide range of careers and job opportunities including courtesy clerk, meat helpers, day, night and perishable stockers, cashiers, food service associates etc.
Meat Helpers
The meat department offers several positions, out of which one of the popular is of meat helpers.
The position looks for a balance of skills, knowledge and quality in the applicant who will be successful. The position is suitable for people who have previously been associated with meat and/or seafood.
You will also need to be comfortable with the smell, as well as lifting of meat and seafood cartons.
Some other responsibilities will include:
Stock and rotate perishable product
Pack and wrap salads, various cuts and other products
Learning the positions of different cuts of pork and beef
Assist the butchers in grinding fresh burgers, while also ensuring the 18-hour grind policy
Assist in cleaning the meat department as well as the cold storage
Perishable Stocker
Perishable stockers is one of the most important jobs at Food City.
As Food City prioritizes freshness, perishable stockers always have work to do.
You will make sure that the stock is rotated and replaced without delay, so that customers always have the freshest products on offer.
This opportunity is popular for students who are looking for part-time opportunities or are free to work on school holidays.
However, the opportunity is open for all who are willing to commit to their job and the importance it holds at Food City.
Some other responsibilities include lifting heavy boxes, staying on foot for long hours and also assisting customers at times.
Day and Night Stockers
Day stocker is another important role at Food City.
Day Stockers have the main role of making sure that the shelves are stocked throughout the day so that customers never have to wait for the products they need or ask for restocking.
Night stockers need to make sure that the shelves are fully stocked so that any morning rush can be met with ease.
This opportunity is part-time for students as well as other people who are looking to shift to the FMCG sector and associate with a big name like Food City.
Some other responsibilities include lifting heavy boxes, staying on foot for long hours and also assisting customers at times.
Food Service Associates
Food Service Associates include positions that are associated with the bakery as well as the made-to-order department.
Different positions under food service associates and their responsibilities include:
Cook
Learn culinary secrets through the best culinary programs on offer!
Learn about hand-tossed pizzas, Philly Cheese steak sandwiches etc.
Responsible for Food Service areas during breakfast, lunch and dinner shift (Bar, Fresh Grill, wonderful Fried, Rotisserie Chicken etc.)
Learn exciting, new recipes that include comfort foods.
Comply with Food Safety regulations in the department
Baker
Maintain Food Safety standards in the bakery
Learn about artisan breads, pies, pastries, and deserts
Train to bake items in bulk including fresh and hot Italian bread
Get the satisfaction of waking up as early as 4 pm and contribute to the artistry that is baking
Cake Decorator
Earn a certificate as Food City Professional Decorator
Show off your artistic skills on beautiful crafted cakes
Be a part of peoples' lives by baking cakes for their special events like Birthdays, Weddings, Holidays, and Graduations etc.
Service Deli Coordinator
Prepare, display and sell high quality, fresh salads
Learn about new and healthy salad recipes
Learn to be an expert on our Cheese, Salad cases and Deli Lunchmeat.
Be a part of organizing events for customers showcasing the best Deli Foods Food City has on offer
Train new associates on customer service and the daily operations of service deli coordinator
Cashiers
Being a cashier at Food City is an exciting job.
You not only meet new customers but also get to know your regulars and develop a relationship while also serving them in the best way possible.
These are part-time opportunities and ideal for students, and other individuals looking for less stressful but an exciting career. Some of the responsibilities of cashiers include:
Serving customers
Cash handling
EFTPOS and retail system operations
Dealing with customers quickly but also making sure that they are not ill-treated
Standing long hours
Coordinating with store manager and head cashier
Customer Service Role
This role is a dynamic role at Food City since it requires the successful candidate to stay on the floor and on the move at all times, assisting customers with their queries, helping them with making a choice between products etc.
As the face of Food City, you need to be:
Presentable
Communicative
Warm and Welcoming
Problem Solver
A brand ambassador
Managerial Jobs
Food City has a variety of managerial roles on offer, including the front-end manager position mentioned above. Other job positions include Produce Fresh Pack Coordinator, Stock Manager, Produce Manager, Starbucks Manager, Perishable Manager, Meat Manager, Store Manager, Human Relations Coordinator etc.
All these managerial positions include several responsibilities, with the most important being managing daily operations of their respective departments.
In addition, they are also responsible for stock supervision, employee management, making sure that departmental, as well as health and safety policies are complied with etc.
How Much Does Food City Pay?

Some of the popular jobs at Food City are compensated with the following pay rates and salaries:
Cashiers – $8 – $9 per hour
Deli / Food Associates – $8 – $9 per hour
Meat Cutters – $12 per hour
Courtesy Clerks / Baggers – $9 per hour
Cooks – $8 – $11 per hour
Stock Manager – $10 – $13 per hour
Day and Night Stockers – $9 per hour
Assistant Store Manager – $11 – $18 per hour
Bakers – $9 – $13 per hour
Front End Manager – $9 – $13 per hour
Working for Food City is an exciting opportunity since it offers a range of employee benefits including health insurance; however, the expenses covered are not to a great extent.
They also offer paid vacations to full-time employees and management.
In addition, they offer competitive wage rates and an amazing work environment, which makes the job fun and exciting.
How Old Do You Have To Be To Work At Food City?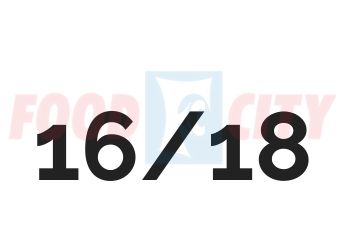 The minimum age requirement to work at Food City is 16. However, you can only apply for entry-level jobs such as cashiers, courtesy clerks and stockers.
More senior positions will need a minimum age of 18.
Does Food City Drug Test?
Food City does not take drug tests for every employee during the recruitment process, however it may do so if accidents are noticed at the workplace that point out towards intoxication.
Some employees do report having gone through drug tests before formal hiring.
Drug tests are common for people applying for management or senior roles.
You need to keep in mind that when you apply for a job, you may or may not be asked to take a drug test in addition to background checks.
Possible Food City Interview Questions and Tips

Have you got the interview call? Well Congratulations on this achievement!
To prepare for this phase, here are a few interview questions and answers, and tips:
Do you have any prior experience with Food City or Basha's?
You can answer this question even if you don't have experience. You can talk about being in similar roles or being involved in similar projects. You need to know the role you are applying for and the common responsibilities in that role.
If the opportunity presents itself for promotion or additional training, would you be interested?
Your answer should be one that shows your intention to commit to the job and the company even if you know that you have applied for casual, part-time position.
Training is always an opportunity to enhance your knowledge and skills and climb up the social ladder. Therefore, your answer should show enthusiasm and commitment.
What do you feel is your biggest weakness?
Answering this question is always tricky since it is one of the most common in interviews.
You need to think about your weaknesses because you might have an area or skills that you need improvement.
Self-analyzing yourself for a position is the biggest step to choosing the right career and learn new things.
Why do you want this job?
This question can be answered with your career goals in mind.
Speak to the opportunity to learn new things, and get associated with a big name like Food City that can present a range of exciting opportunities in the future.
What Should You Wear To A Food City Interview?
If you are going for casual, entry-level jobs, you can go for business-casual attire; however, it is always a good idea to dress in a professional attire to make a good first impression.
Do not forget to bring a long a copy of your resume if you are applying in person which is common practice.
Does Food City do Background Checks?
Yes Food City will run a background check, prior to offering employment.
They are likely not to hire felons, but having a criminal history may not stop you from getting a job. The best practice is to be honest in your interview and application.