Fallas Jobs & Careers – Application, How to Apply, Requirements & Interview Tips
Last Updated:
September 20th, 2019

by

Do Fallas Discount Stores careers sound like the ideal pathway for you? You've come to the right place! With its focus on discount apparel and uniform items for infants through adults, Fallas Discount Stores provide a fun, exciting environment for its employees.

Fallas Discount Stores are part of the National Stores, Inc. brand, operating throughout the U.S. and Puerto Rico as Fallas, Fallas Paredes, Fallas Discount Stores, Factory 2-U, Falas and Anna's Linens. The Fallas brand offers a variety of clothing options and household items for the whole family with a strong focus on providing the best possible deals to their customers.

The Fallas Discount Stores motto is "First place to shop! First place to save!", which highlights their belief that they are the go-to shopping destination for wardrobe basics.

Throughout this guide, we will provide additional information about the employment opportunities available at Fallas Discount Stores, as well as interview tips and tricks. Best of luck with your application!
Fallas Discount Stores Jobs & Careers

Ready to apply? To do so, simply print out the online application found here, fill it out and apply in person at your desired Fallas location. If you wish to apply online, their Career Opportunities webpage offers additional options such as Indeed and LinkedIn. The most common open roles are Sales Associate, Cashier, Key Holder/Department Lead and Warehouse/Receiving Associate.
Sales Associate
The Sales Associate role at Fallas is responsible for assisting customers on the sales floor, ensuring they are able to find the desired items and have a great experience in the store. Individuals in this customer-centric role are responsible for maintaining the look of the store, ensuring items are returned to their appropriate department and the store is well stocked and organized.
This is an entry-level role ideal for individuals that enjoy working with people, both customers and coworkers.
Cashier
Cashiers are often the first and last employees customers see in their Fallas shopping experience. For this reason, the role is ideal for enthusiastic, friendly individuals that enjoy helping others. Cashiers are responsible for maintaining the appearance of their work area, assisting customers through the checkout process and conducting cash, check and credit card transactions accurately.
Do you enjoy helping others? Do you have a passion for deals? Then this entry-level role may be the right one for you!
Key Holder/Department Lead
Key Holders act as shift supervisors in Fallas stores and generally wear a number of hats. This role is responsible for ensuring the store is running smoothly during their shift, which may include some employee supervision and cash handling.
Key Holders answer customer questions and solve any customer issues effectively. Individuals in this role should expect a fast-paced work environment with a strong focus on the customer and desire to support fellow teammates.
Warehouse/Receiving Associate
Warehouse/Receiving Associates are responsible for receiving incoming shipments, checking them to ensure all ordered items are received and stocking the sales floor with those items. Additional responsibilities for the Warehouse/Receiving Associate include maintaining an organized stockroom and returning any damaged items.
This role is ideal for individuals with strong organizational skills. While it is not a directly customer-facing role, Warehouse/Receiving Associates do still have to work with and for the customer, ensuring the sales floor is well stocked and any requested items are easily found in the stockroom. There may be physical requirements in this role as well.
Fallas Discount Stores Manager Jobs
Fallas Discount Stores has a small number of manager roles available throughout their stores. These manager roles include Department Manager and Store Manager.
Department Managers oversee operations within a given store area. They are responsible for ensuring their department is properly staffed, the sales floor is stocked, clean and organized, and their team is trained. This role has a strong team and customer focus, and plays a key role in creating a positive, fun work environment.
Store Managers oversee all store operations, from employees to stock to the look of the sales floor. They hire, train and develop store employees, ensuring that all team members are providing the best possible customer service while maintaining efficiency. Store Managers strive for smooth store operation and profitability.
How Much Does Fallas Discount Stores Pay (Hourly & Salary)?


Employees at Fallas Discount Stores can expect some strong benefits including health, vision and dental insurance, life insurance, long-term disability insurance, a 401(k) plan, paid vacation time and an employee discount. Please note that these benefits may vary between management, full-time and part-time employees.
Sales Associate jobs at Fallas pay an average of $8.87 per hour while Store Managers make an average of $55,588 per year. The average pay for Sales Associates at Fallas Discount Stores is on par with similar roles at other discount stores. Sales Associates at Big Lots, for example, average $8.16 per hour. Pay ranges for the most popular jobs at Fallas Discount Stores are as follows:
Sales Associate: $7.25 – $9.17/hour
Cashier: $7.25 – $9.13/hour
Key Holder: $11/hour
Warehouse/Receiving Associate: $10 – $14.85/hour
Department Manager: $11.45 – $17.25/hour
Store Manager: $55,000 – $70,000/year
How Old do you Have to be to Work at Fallas Discount Stores?

In order to work at Fallas Discount Stores, applicants must be at least 18 years old. Entry-level positions available include:
Does Fallas Discount Stores Drug Test?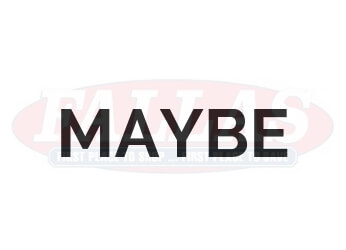 Our research is mixed on whether or not Fallas Discount Stores conduct a drug test prior to hire. Some employees have said a urine test is involved while others have said no drug test was conducted. When you apply, keep in mind that a drug test may be a condition of employment.
If you have questions regarding the drug testing requirements, be sure to read over any paperwork provided.
Possible Fallas Discount Stores Interview Questions & Tips


Did you land an interview with Fallas Discount Stores? Congratulations! Read on for some commonly asked interview questions as well as tips for answering them.
Why do You want to Work for Fallas Discount Stores?
This is a very common interview question, so definitely come prepared with a thoughtful answer! Do you love a good deal? Do you love helping customers? Let your interviewer know!
When preparing for this question, consider what it is about Fallas Discount Stores that attracted you to them in the first place. There are a lot of retail stores out there! What made Fallas special?
Tell me About your Work Experience.
It's important to go beyond just listing off places that you have worked in the past. Share with your interviewer what your responsibilities were at each place and discuss how you plan on bringing those skills to a role with Fallas.
Don't have previous work experience? It's okay! Just because you may not have any direct retail experience does not mean you don't have the skills to do the job. If you have experience in school sports, clubs or volunteering, those count!
What is your Availability?
This is another commonly asked question. While open availability is generally preferred, it's important to be honest about what days and times you can and cannot work.
Consider the store hours of Fallas Discount Stores. Are you able to work during all, any or most of those hours? Let your hiring manager know.
How to Dress for your Fallas Discount Stores Interview
First impressions go a long way in the hiring process. Business casual is ideal for hourly roles, while individuals applying for management roles should consider business professional.
What to Bring to your Fallas Discount Stores Interview
When you bring in your employment application, be prepared to possibly interview on the spot. Bring a notepad and pen for notes, as well as any questions you may have.