Dunkin' Donuts Application & Jobs – Careers, How to Apply, Requirements & Interview Tips
Last Updated:
January 17th, 2020

by

With a career at Dunkin' Donuts, you'll be working at America's favorite donut and coffee company!

Preparing a Dunkin' Donuts Application is easy as well. We'll walk you through the process as well.

Now known simply as 'Dunkin', each of its stores is owned and operated by an independent franchisee. That means that salaries and benefits might differ slightly depending on your location.

Dunkin's headquarters is located in Canton, Massachusetts. The chain has over 12,000 locations all over the US and in 45 other countries, too!

This guide will show you everything you need to know to get a job at Dunkin'. Here, you'll read about jobs you could apply for and salaries you could earn. You'll even find a few interview questions to get you prepared.

At Dunkin', you could work as a Barista, Crew Member, Baker and much more!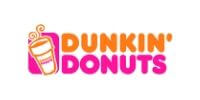 Dunkin' Donuts Application, Careers & Jobs

To find job openings and submit an application, you can use the company's careers website.
Since each Dunkin' location is independently owned and operated, you can also contact one of these locations directly.
Dunkin' has lots of jobs you could apply for, like:
Barista
As a Barista, you'll specialize in making coffee and other beverages. You'll also serve baked goods that customers order to have with their drinks.
You'll be great at this job if you're friendly with customers.
It also helps if you're a multitasker and a team player. This is because you'll work closely with your teammates to serve multiple customers at the same time.
Crew Member
As a Crew Member, you'll be a Jack-of-all-trades! You'll support the business wherever you're needed, whether it's in food preparation or serving customers at the counter.
This job is great for you if you're willing to learn how to do many different tasks. It's also important that you're good at working with customers.
Baker
As a Baker, you'll specialize in preparing the delicious baked goods that make Dunkin' famous! You'll learn how to make all of the many different donuts that Dunkin's offers.
For this job, it's important that you're good at handling food items. This means always being clean and hygienic in everything that you do.
Cake Decorator
As a Cake Decorator, you'll turn cakes into pieces of art! You'll take customer's orders and prepare cakes exactly as they want it. These could be for birthdays or other special occasions.
You'll love this job if you enjoy working with cakes. Being creative is also important when it comes to decorating cakes.
Cashier
As a Cashier, you'll spend most of your time around the cash register. Here, you'll help customers with all their needs. You'll take their orders and then you'll collect payment from them.
For this job, you'll do well if you're good at handling money. Being organized and trustworthy will take you a long way in this kind of job.
Manager Jobs
At Dunkin', you can also apply for Manager jobs. One example of this is the General Manager position. In this role, you'll be responsible for running an entire Dunkin' branch of your own! You'll work closely with the store's franchise owner to make sure the store runs smoothly and turns a profit.
Seasonal Jobs
From our research, Dunkin' does not list seasonal jobs specifically. However, certain Dunkin' franchisees may offer part-time job openings at their location during peak seasons like the Summer.
How Much Does Dunkin' Pay (Hourly & Salary)?
At a minimum, you can make $10 an hour as a Crew Member, 6% below the national average for similar jobs.
To get a good sense of what else you could make, here are a few more examples:
Each Dunkin' location is independently owned and operated.
This means that benefits and pay may differ slightly between Dunkin' locations.
In general, a job at Dunkin' will give you access to benefits like health insurance with dental, vision and wellness support. You also get staff meals and discounts!
How Old Do You Have To Be To Work At Dunkin'?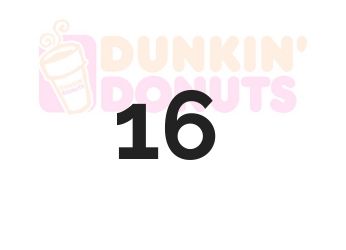 You need to be at least 16 years of age to work at Dunkin'. This applies to any job at Dunkin' that you might want to apply to.
At this age, you can apply for entry-level jobs like:
Crew Member
Cake Decorator
Baker
Does Dunkin' Drug Test?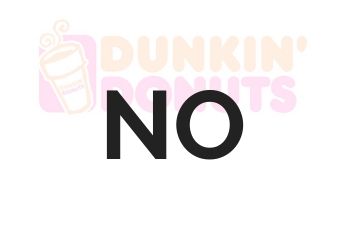 No, our research shows that Dunkin' usually doesn't perform drug tests.
However, it's always safer to assume a drug test might take place.
Remember: each location is independently owned and operated by a franchisee. Each franchisee makes their own decisions about employment matters, including drug tests.
Does Dunkin' Do Background Checks?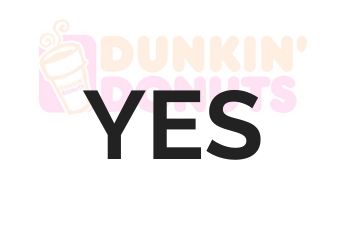 Yes, some Dunkin' locations do background checks. This is decided by the owner of the location that you're applying to. If they decide to do a background check, this might make your hiring process take longer. There is no information on how far back into your background they check. It's not clear if Dunkin' hires applicants with a criminal history.
Possible Dunkin' Donuts Interview Questions & Tips

Here are a few questions they might ask you at an interview with Dunkin':
Why Do You Want To Work At Dunkin'?
Recruiters want to know that the job means more to you than just a paycheck. You can tell them that you want to learn and also build up your skills and experience.
What Can You Tell Us About Dunkin'?
Recruiters want to know that you took the time to learn about the company. They don't expect you to know everything, but you should know the basics. Always do your homework!
Why Should We Hire You?
This is your chance to truly sell yourself. Highlight your best qualities and strengths! Show them why hiring you is a great idea for their business.
What Is Your Greatest Weakness?
Be honest about what you think is your main weakness. But don't just leave it at that. Always tell them how you're managing or overcoming that weakness!
How would you deal with an upset customer?
With an upset customer, always remain calm no matter what they do or say. Try to understand what the problem is before you try to help. If you're not sure what to do, always refer to a Manager for advice.
Dunkin' Hiring Process
Overall, the hiring process at Dunkin' is a positive experience. Past applicants have shared that the hiring process was easy.
The hiring process should only take a few days. This process might take longer if the recruiter decides to do a background check.
In most cases, the interview will happen on-site at a Dunkin' location.
No matter what position you're applying for, you should always look your best. Wear your best casual or business casual outfit for your interview!