Dollar Tree Jobs & Careers – Application, How to Apply, Requirements & Interview Tips
Last Updated:
September 20th, 2019

by

If you've been searching for a retail job that has a friendly work environment, maybe you should consider filling out a Dollar Tree job application.

At the Dollar Tree every single item in the store is $1. The stores are are well-lit and the staff tends to be very friendly.

The company primarily offers entry-level positions with room to grow.

You must have good customer service skills as well as being able to pay attention to things like inventory and accurate checkouts.

If this sounds like something you'd be up then check out the rest of this guide with some simple tips to help you get that position at Dollar Tree.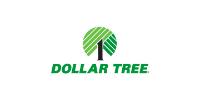 How to Apply for Employment at Dollar Tree
No matter who you are, it's always good to have some information to help you during the application process. Especially, if you are new to the workforce and have never had to do these things before.
Applying for a new job can sometimes be difficult and a bit stressful. Follow these steps and you'll be sure to avoid the hassle.
Application Information
Minimum Age Requirement: You must be at least 18 years of age and have either your GED or High School Diploma. Rarely, there are exceptions to this.
Hours of Operation: Most locations are open Mon-Sat 8 a.m. – 10 p.m. and Sundays 9 a.m. – 9 p.m. Hours may vary according to Holidays and store locations.
Methods to Apply: The only recommended way to apply is through Dollar Tree's careers page. You must first create an account, search for the position you want, and apply.
What To Expect
Have your information ready. Before you even apply, have a well-formatted resume that you can use for reference.
After you apply expect a response within about 4 days.
If your application is considered you will have to interview. If the interview goes well and you land the job, a drug test will be required.
The Right Application
Make sure you are searching jobs that you are not only compatible with, but will enjoy as well.
Going through this entire process to get a job that you are not sure about is a waste of everyone's time. Pick one job and apply.
Application Tips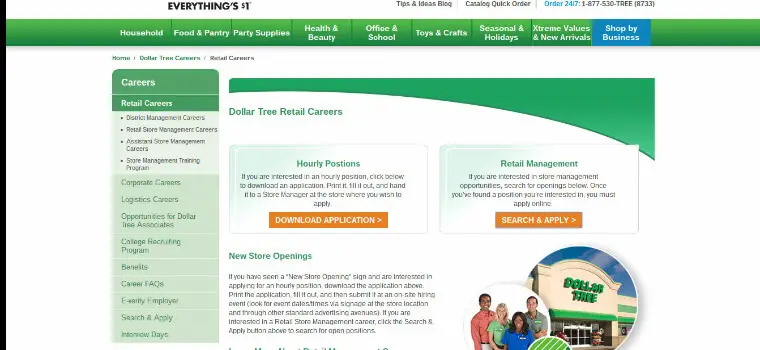 Be Organized
Have all of your prior work experience organized by writing a resume before you even apply. This will ensure an easier time filling out your app and be helpful later in the interview.
Have your strengths and weaknesses written down so that you can practice highlighting what your best qualities are as a worker.
Be Confident
When it comes to the interview you have to be confident. Just because they asked for you to come in does not mean that you have the job yet.
When you are summarizing yourself and answering questions, be confident so they know you believe what you are talking about.
Should You Follow Up?
Although it may not always be necessary to follow up you don't want to let the job slip away from waiting too long.
Give it 4-5 days before making the call. This should give enough time for the hiring manager to sift through applications and hopefully have some sort of an answer for you.
Any sooner and you risk being an annoyance to someone.
Positions and Salary Information
Listed below are some of the more common job postings you may see when searching. Attached to the titles are approximate wages you could expect to earn if hired.
Know if you qualify for the position before you apply. Also realize pay is based on level of job.
Cashier: Average pay starts at $8 per hour- Ability to communicate well and handle customer's checkouts without any inaccuracies. Occasionally may help with stock/inventory and must perform general tasks handed down by Mangers.
Sales Associate: Approximately $8 per hour- As a Sales Associate you would be helping customers on the floor, assisting in general duties, directing people looking for certain items, and handling appearance in isles, etc.
Assistant Manager: Starts at around $11 per hour- Acting Manager when Store Manager is unavailable, help with managerial duties, instruct employees, oversee operations and report to Store Manager.
Merchandise Manager: Position starts at $14 per hour- Merchandise Managers are responsible for maintaining accurate pricing, overseeing inventory on food and products, and logging all this information on the computer.
Store Manager: Salary starts at around $45,000 per year- You must be professional at all times, handle customer complaints, task out employees, and report operation statues and reports to District Manager.
District Manager: Averages $70,000 per year- As a District Manager you will be responsible for overseeing all stores within your designated district, you will direct stores in new methods or changes in operation, and report stores' performance to corporate office.
Best Entry-Level Positions
Entry level jobs are good for individuals looking for employment who may not have a ton of work experience.
Usually, there are not many qualifications needed for these positions.
Here are a couple of common entry-level positions you may see Dollar Tree offer.
Cashier
Cashiers are responsible for accurately checking customers out while giving a good last impression before leaving the store.
Primarily, this is all you will be doing. However if the store is slow that day you may be involved with some general duties such cleanup, stock, and answering phones.
Just because this position may be considered a good first time job, don't think that you can simply apply and get it. Have your ducks in a row and be professional.
Sales Associate
Sales Associates are the people who interact and help customers on the floor. You will help customers with what they need, such as finding certain items and explaining products.
Your manager may also need you to perform general duties around the store, organizing shelves and helping with stock.
You must be polite, informative, and know how to communicate respectfully.
Stocker
Stockers help do inventory and stock shelves in the store. Generally, this is primarily a night-shift position because there are no customers in the store.
You must be able to pay attention to your counting, accurately document what you've done, and keep the place nice and orderly.
You don't want day shift coming in and finding the store out of order.
Dollar Tree Careers in Management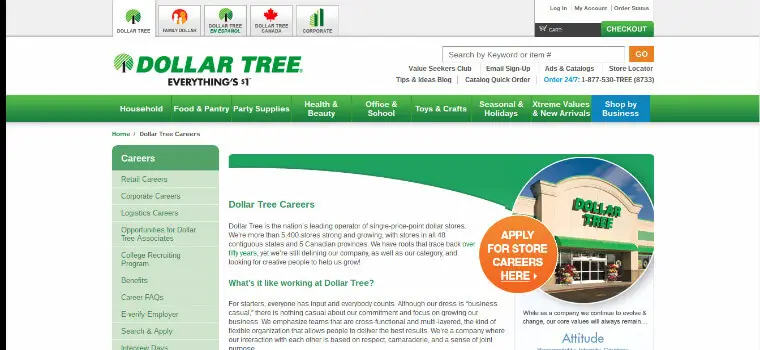 For someone who is looking to move up within the Dollar Tree ranks, management positions are there for you.
The requirements will be much greater than entry-level positions as you will be in charge of those employees.
Here are a couple you jobs you may see.
Merchandise Manager
Merchandise Managers will not deal so much with the stores up-front operations. The main responsibility for this job is to keep an eye on merchandise.
This includes keeping logs of accurate inventories, correct labeling/pricing, overseeing stock employees, and communicating this to with upper management.
You must be good with computers, have a great attention to detail, and have integrity for your work.
Store Manager
As a Store manager, you are responsible for your store. You will oversee day to day operations and report store information to upper management.
You must handle customer complaints, train, council, and evaluate employees, task out workers, and uphold all company standards.
For this job you will have to have years of retail experience and have had to play a supervisory role.
District Manager
District Managers are in charge of stores inside their district.
You would evaluate reports given by stores and communicate with upper management and corporate. Scheduling training, monthly meetings and sharing new information from corporate is all apart of the job.
This position will be filled by a seasoned manager that has specific knowledge in retail.
Interview Questions and Tips
How Soon Could You Start?
Keep the answer short and sweet. Try to make your reply something along the lines of, "As soon as you'll let me."
They want a bit of eagerness in your answer.
Have your schedule written down or memorized so you know your exact availability if asked.
Why Dollar Tree?
Explain why you applied, specifically, to Dollar Tree.
If you can say something positive about the company and associate with your reasoning of applying, it demonstrates an appreciation.
Can We Count On You?
Tell them why they can count on you and refer to other scenarios where you were reliable.
If you don't have work experience, talk about your dedication to sports or school. This way they will still understand that you have some ambition to succeed and that you are dependable.
Helpful Research for Your Dollar Tree Interview
Research Dollar Tree before you interview. Maybe even do it before you apply.
This will help you understand more about the history of the company and tell you more about the people that own it.
In the interview, they may ask specifics. If not, throw out some things you have learned. This will allow you to stand out because others are not likely to do this.
Here is some information that I found while researching Dollar Tree.
How They Started
Dollar Tree was founded in 1995 in Norfolk, Virginia. The name took over "Only $1.00" and before that "K&K 5&10."
Shortly thereafter they took the company public.
They Grew
All through the 1990's they bought out similar brand stores all over the country and converted them into Dollar Trees.
Because of this they had to open more distribution centers as well. Business was booming due to that $1 price point.
Where They Are Now
Today they have approximately 14,835 locations throughout the United States and Canada.
The company has over 176,000 employees and is worth over $8.6 billion.
It doesn't sound like they'll be out of business anytime soon.
What Employees Say About Working Here
If you want to get a better idea of what you're getting into, see employee reviews on the company.
Reviews are from an assortment of past and former employees of all different positions.
Out of 2,951 reviews, Dollar Tree has an average rating of 2.9/5 stars
Many people complain about raises not coming frequently enough
Good management, but lack of employees
Friendly and fast-paced work environment
Some people seem to worry about job security as they have closed stores in the past or merge 2 into 1. However, the numbers don't seem to reflect any risk of that.