Dollar General Jobs & Careers – Application, How to Apply, Requirements & Interview Tips
Last Updated:
October 13th, 2019

by

Find out how to complete your Dollar General job application and enhance your chances of employment by using the following guide!

Are you a selective bargain hunter? Dollar General could be the perfect place for your new career.

Dollar General (DG) is a small-box store chain. It focuses on providing affordable and carefully chosen items.

They are different from many chain stores. This is because they focus on bringing only the essentials to the people who need them. Many employees at Dollar General come from the neighborhoods around the store.

If you are looking to apply to a Dollar General store, or to a DG Distribution Center, there are many opportunities for you.

In this guide, we'll focus on getting you placed in a Dollar General that is a good fit for you. We will work with you on the application process.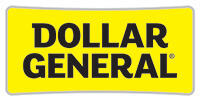 How to Apply for Employment at Dollar General
Dollar General requests that you apply for work at any of their stores or Distribution Centers online on their career website.
They have individual buttons for each of their different positions. Those include Store Manager, Sales Associate, etc. They all lead to the same job search site.
Application Information
Minimum Age Requirement: You must be 18 years old to work at Dollar General, unless you get special permission from the Human Resources department or if it is required by law.
Hours of Operation: Dollar General is open seven days a week, with most stores open from 8 a.m. to 10 p.m. Some stores are only open until 9 p.m.
Methods to Apply: You can apply to Dollar General online. You can use the simple online form, print a PDF application, or find your local store on the store locator and call them for application instructions. Some stores have in-store application kiosks, but this is not their normal procedure.
Prepare For Your Application
When you go to apply, expect to be asked about your previous work experience. You will need to provide some personal information.
You'll want to make sure that you know your Social Security number. They will also ask for your address, phone number and email address.
Make Sure You Have About 45 Minutes To Apply Online
If you apply online, you'll need to create an account with Dollar General's application system.
If you don't feel comfortable doing this, you should apply in person. The paper application form is only two pages long. It focuses mostly on previous work experience and your education.
When you apply online, after you create an account, you'll want to use the Proximity Search function to find jobs within 50 miles or less of your location. This allows you to see what stores close to you are posting jobs.
Once you find a job that looks interesting, click on the link. This will take you to a page describing the job.
If it still seems like a good fit for you, click "Apply to Job" at the top of the page. That will start the application process.
At the end of the application is a 111-question assessment test. You cannot exit in the middle of this assessment and start over once you have started it. Do not start it until you have at least 20 minutes.
Application Tips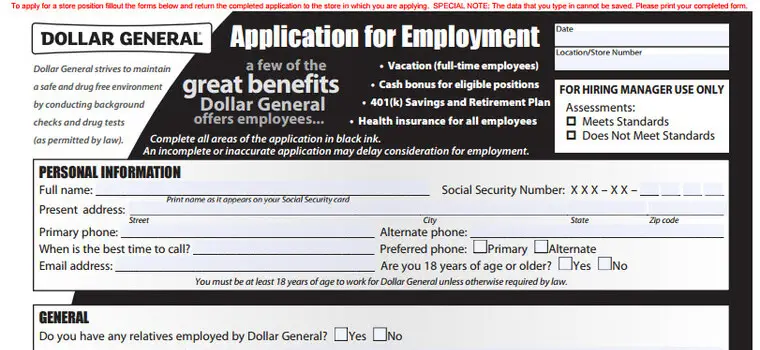 Previous job experience is important to employers, but if you've never had a job before, don't worry.
It's not crucial to getting a job, especially one at the entry level. Focus instead on your education, as many Dollar General locations require you have a GED or high school diploma in order to work at any position higher than Sales Associate.
When Applying Online
If you are applying online, make sure to set aside at least forty-five minutes to fill out the form. Also, make sure you use a real email address when you create your application account, as that will be how they contact you about coming in for an interview.
If you don't have an email address already, you can get one for free from several different sites including Google Gmail or Yahoo.
Remember Your User Account
Do not lose your login email address or password, because Dollar General will not send you a password reset email.
At any time during the interview process (except during the 111-question assessment), if you need to stop and take a break, click "Save as Draft" at the bottom of the page. You can log back in later to continue the application process.
Should You Follow Up?
Once you have applied, if your application is accepted, a Dollar General hiring manager will call you in for a face-to-face interview.
If the interview goes well, the hiring manager will send you a hiring packet to the email address you used to create an account on the hiring site. This packet will contain information for a background check and a drug test.
Check Back With The DG Career Site
If you don't hear from the hiring manager in a week or so, you can check the status of your application by logging back into the application site and clicking on "Job Submission Status."
You Can Apply To More Than One Position At Once
You can apply to up to fifteen different positions at once, so if you have more than one application submitted, they will all be shown there.
Try Again After 45 Days
Your application expires after 45 days, so if you do not hear from the hiring manager before then, you can re-apply for the same position on the 46th day after you applied.
Positions and Salary Information
As a general store, Dollar General's main positions are related to sales and stocking items. Sales Associate is the most available job, with thousands of positions open nationwide. There are also many low-level management opportunities, such as local Store Managers, and Warehouse Supervisor.
Sales Associate – Work with customers to help them find the products they need, run cash register, clean up store area, notify management if store is low on a product. $8/hr.*
Lead Sales Associate – A key holder position, this position has the responsibility of opening and closing the stores on certain days, as well as all of the responsibilities of a Sales Associate. $9/hr.
Assistant Store Manager – Supervises store employees, helps maintain the store's stock and opens and closes the store at least a couple of days a week. $11/hr.
Store Manager – Runs the store, makes sure that all employees are working well together and treating the customers properly. $12/hr.
Perishable Manager – Manages the Perishable Department, and assists customers in picking out meats, frozen foods and other perishables. $10/hr.
Warehouse Supervisor – Supervises a warehouse, makes sure the merchandise for the local stores is received and shipped out in a timely manner. $20/hr.
*Dollar General does not post their salaries on their job listings or on their website. All wages estimated from Bureau of Labor Statistics (BLS), Glassdoor.com and PayScale.
Best Entry Level Positions
If you start at an entry level position, you'll likely begin training the same day you start the job. You might also be asked to fill out some additional paperwork.
The main entry level positions that have the highest rating are the Store Associate (SA), Lead Store Associate (LSA), and Perishable Manager (PM).
Store Associate
The Store Associate has many varied responsibilities.
Unlike some stores where the SAs (sometimes called Crew Members) are just there to assist the customers, Store Associates at Dollar General are asked to help keep the store's shelves stocked, unload merchandise from trucks, and operate the cash register by collecting payment from the customer.
Lead Store Associate
The Lead Store Associate completes all the duties of a regular Sales Associate, but also has the added responsibility of opening and closing the store as needed.
They can also order merchandise from the Dollar General warehouses as needed, and assist in the implementation of marketing strategies.
Perishable Manager
The Perishable Manager maintains the perishable stock levels based on store volume, assists in maintaining proper presentation of perishable stock, sets up sales as prescribed by management and rotates stock as it falls outside of expiration dates.
Dollar General Careers in Management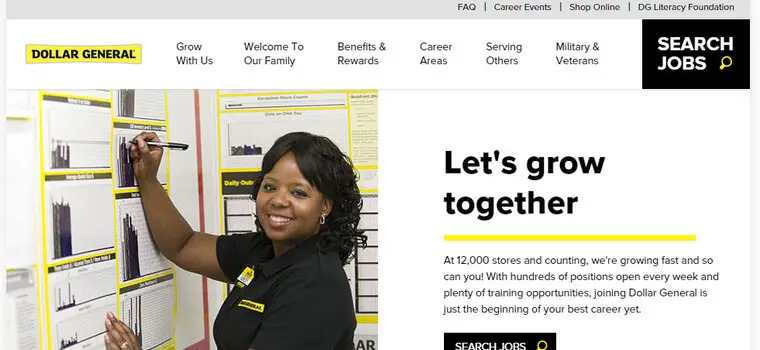 The management structure at Dollar General is set up in a very structured manner. There are the local Store Managers that manage only a single store.
One level above them, managing a team of Store Managers, the District Manager is responsible for several stores.
At the next level, Regional Directors are in control of a group of District Managers. The advancement path at Dollar General is very clearly presented.
Store Manager
Manages the Assistant Store Manager(s) and their interaction with the Sales Associates.
Makes sure the stores are well-stocked and the customers are treated properly.
District Manager
Manages the Store Managers. Makes sure that each Store Manager has the proper equipment and stock for their stores to function at peak capacity.
Creates reports for Regional Managers.
Regional Managers
Manages the District Managers. Determines based on reports and observation the effectiveness of District and Store Managers and encourages and replaces managers as is necessary.
Builds implementation plans for marketing strategies for all the stores under their control.
Interview Tips
One of the main things that Dollar General asks in its interviews is your level of availability. Because the stores are open 7 days a week, they want to have employees that are able to be flexible on their work schedule.
If you can swing more hours a week than normal, it might be a good idea to mention that, but don't let them pressure you into working too much.
As it says on their website, maintaining a healthy work/life balance, where you are not working more than fifty hours a week, is essential to being able to enjoy your job and remaining healthy.
So don't be afraid to tell them that you need time with your family or some other important life aspect. Their main focus is "Serving Others," so explain that you need the time off to spend serving your family and/or friends.
During your interview, focus how you can serve others. Also focus on how you have excelled at previous jobs, school assignments and/or volunteer opportunities.
The Dollar General values include not only serving others and working to excel, but also a desire to succeed. If you can work all three of those values into your interview responses, it could help your chances.
If you are a former or current member of the military, Dollar General is a strong supporter of the military and will work closely with you to find you a job at one of their stores. Make sure to mention your service on your application.
Possible Interview Questions
These are some the questions you can expect during your interview.
What is customer service?
Customer service is loosely defined as the interaction between a sales associate and the customer. What the interviewer will be looking for is probably not a technical definition, but rather a personal story or idea.
Try to recall a time when you had an excellent customer service experience and relay that to the interviewer, commenting on what in particular stood out to you.
What time would you like to work?
Make sure you think about your schedule before you go in to apply. You don't want to have to excuse yourself to check your schedule in the middle of an interview.
State clearly what times you would like to work, but if you really want or need this job, be ready to accept the times that they offer you.
Do you have any retail experience?
This question is very straightforward. Either you have worked in retail before, or you haven't.
Don't try to pretend that you have prior knowledge if you don't, and no, your lemonade stand that you had when you were four doesn't count.
Helpful Research for Your Dollar General Interview
J.L. Turner and his son, Cal, opened the J.L. Turner and Son Wholesale store in 1939. After trying to run the Wholesale store for a few months, they decided to switch to a retail model, and business was booming by the 1950's.
When the first Dollar General store opened in Springfield, KY in 1955, the father and son team jumped on board.
The Dollar General store's business model was unique. All items in the store cost no more than a dollar. All of J.L. Turner and Son's stores became Dollar General stores. The store chain has grown since then to 15,000 stores as of July 2018.
Despite inflation, a significant portion of Dollar General's merchandise still sells for a dollar.
What Employees Say About Working Here
Most comments about working at Dollar General come from Sales Associates and Assistant Store Managers. Almost every employee says that the interview process was easy and enjoyable.
The biggest complaint that the employees agree on is that the work can be overwhelming and you are often asked (but not forced) to work very long hours.
Another common complaint from the Store Associates is the low pay, with some only making minimum wage.
Most employees focused on the positives of the job, pointing out how the company is very kind to ex-military workers and workers with family concerns.
Many employees reported that they felt like part of the family while working at DG.
A few mentioned the benefits that the store offers, such as a matched 401(k), but others pointed out that many benefits don't kick in until you've been working at the store for several months.
Frequently Asked Questions
How much do Dollar General employees get paid?
The salary of an employee depends on the position. Expect to be paid minimum wage for entry level positions, but everyone gets a $.25 raise each year.
Sales Associate's earn $8/hr and an assistant store manager makes around $11/hr.
If you work at the warehouse, a warehouse supervisor makes around $20/hr.
How do I apply at Dollar General?
If you're applying for a sales clerk or entry level job, you're best to apply at a local store near you.
We have an PDF application available on our site. Some stores have in-store application kiosks, but this is not their normal procedure.
If you're applying for a more senior position such as Store Manager, District Manager and above - you can apply online at the dollar store website.
Expect the online application process to take 45 minutes or more.
Does Dollar General do background checks?
Yes. Dollar General will perform a background check from a third party company.
Do you get paid every week at Dollar General?
Yes. Entry level positions such as a sales clerk, will be paid weekly.
For more senior level salaried positions, pay frequencies will change.
Does Dollar General Drug Test
No they do not drug test for entry level positions, but may do so for higher level/senior management positions.
How long does the hiring process take for Dollar General?
Expect to wait 2 weeks on average. The background check is the longest part.
Some people reported that they were hired in a week, and others say it took upwards of 3 weeks.