Dierbergs Jobs & Careers – Application, How to Apply, Requirements & Interview Tips
Last Updated:
September 20th, 2019

by

If you are passionate about the retail food industry, want a job that offers security and growth opportunities, and enjoy flexible scheduling, then Dierbergs might be just the opportunity you're looking for. Read on to learn how to get hired and become a part of the Dierbergs family.

All entry-level jobs at Dierbergs include training. All associates are eligible for ongoing training as part of the company's Career Development Center.

It's worth mentioning that all entry-level jobs include a $400 sign-on bonus. Dierbergs maintains a solid policy of promoting from within. They train associates every step of the way to the top.

In the following guide, we will share just a few of their many current opportunities. We will walk you through the hiring process, and give you a little more insight about the company. That will help you get your foot in the door and become one of the many happy Dierbergs associates.

Jobs at Dierbergs range pretty dramatically, and there are countless opportunities. They include: Courtesy Clerk/Bagger, Cashier, Maintenance Clerk, Deli Clerk/Cook, Produce Warehouse Associate, Accounting Specialist, Full-Time Cook, and Loss Prevention Representative. If you love providing excellent service in a supportive, respectful environment, then read on to find out how to land a job there.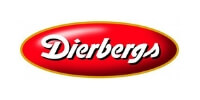 Dierbergs Jobs & Careers
Dierbergs applicants find their opportunities online. A  list of Dierbergs locations and the positions available for each are available on Dierbergs's Career Opportunities page. That gives you a search menu and the ability to apply online.
Dierbergs employs more than 4,000 people at 25 locations in Illinois and Missouri. Current positions available include:
Courtesy Clerk/Bagger
The role of a Courtesy Clerk/Bagger is to place customers' purchases in bags properly and assist cashiers as needed. They ensure that each customer leaves satisfied and with a smile.
This is an active position that involves standing, walking, bending, reaching, and squatting. You should be able to lift up to 30 pounds. This is an entry-level position, that comes with a sign-on bonus.
If you are friendly, like to be in motion, and enjoy talking to and helping people, then this could be the job for you.
Cashier
Cashier jobs mainly involve checking customers' purchases out at a register. They sometimes bag their purchases at checkout. This is an entry-level job. It requires some basic math skills, basic computer skills, and the ability to memorize codes.
You should be able to lift up to 30 pounds. You may be cross-trained in other departments.
If you enjoy chatting with people, are good at multitasking, and are naturally courteous and friendly, then this could be just the job for you.
Maintenance Clerk
The role of the maintenance clerk is to keep working spaces neat and clean, while welcoming customers, taking care of them by answering their questions and thanking them and inviting them back. This is an entry-level position. It requires a lot of movement and tasks that change daily.
If you enjoy working independently, are detail-oriented, like to clean up messes, and are happy when moving, then this is definitely a good opportunity for you.
Deli/Seafood Clerk/Cook
The role of Deli/Seafood Clerk/Cook involves wearing a number of different hats. You will be preparing food, cooking, creating catering party trays, developing a knowledge of seafood or deli offerings to sell effectively to customers, and operating various types of food service equipment.
This is a fast-paced job that requires some flexibility with scheduling. While experience may get you hired at a higher rate, the right candidates will be provided top-notch training.
If you enjoy preparing food, talking about food, interacting with customers, and being a part of a team, then this could be the job for you.
Produce Warehouse Associate
Produce Warehouse Associates are there behind the scenes, doing the heavy lifting, literally. This position is responsible for making sure that all the deliveries coming in are received, accounted for, and unloaded for properly.
This job involves operating some heavy equipment (forklifts and pallet jacks) and also inspecting them daily. You must be at least 21 years old, have some warehouse experience, and be able to lift 50 pounds.
If you have strong communication skills, are an early-riser, and don't mind cool temperatures, then this could be the job you've been waiting for.
Accounting Specialist
The role of an Accounting Specialist is first and foremost to be a part of the Corporate Accounts Payable team. This means processing a lot of invoices for payment, reviewing accounts, and reconciling statements.
This is critical to making sure all vendors are paid correctly on time, and keeps the whole machine running smoothly. This position requires 3 years of accounting experience, strong interpersonal skills, and come experience with large accounting systems.
If you have a degree in Accounting or relevant experience and enjoy working at a fast pace in a friendly team environment, then this might be the role for you.
Full-Time Cook
Full-Time Cooks are responsible for providing service with a smile and operating food service equipment to create prepared foods. They make prepared foods in the deli, prepare catering trays, merchandise products into displays, and are knowledgeable about and able to sell food to customers.
They prefer that you have customer service experience. However, they will provide the right applicant with top-notch training.
If you love working with food and people, are motivated to learn and grow, and are focused and thorough, then this could be the job for you.
Loss Prevention Representative
The role of a Loss Prevention Representative is to play a key part in preventing theft. In this position, you maintain surveillance of the store and apprehend shoplifters.
This job also requires completing paperwork for all apprehensions, handling evidence, and appearing in court to testify on behalf of Dierbergs, if need be. Applicants to this position need to be 21 years old. They prefer that you have experience. However, they can train the right applicant.
If you are self-motivated, work well independently, have your own transportation and strong written and communication skills,  then this could be just the job for you.
Dierbergs Management Jobs
Management jobs at Dierbergs vary, depending on which department you want to work in. They include the roles of Assistant Production Manager, Retail Manager, Food Service Management, and Marketing Communications Manager. There are many diverse management positions available.
An Assistant Production Manager works directly under the Department Manager and is responsible for helping in all the aspects of the Sanitation Department. This is an extremely detail-oriented position that requires adherence to strict sanitation protocols and proper use of food production equipment. This job requires the ability to lift up to 50 pounds and 2-3 years of working in a structured sanitation environment.
A Retail Manager acts the Manager on Duty. While leading, directing, and supervising all associates, the Retail Manager also responds to and resolves customer issues and complaints. This position requires of knowledge about payroll management, store profitability, labor forecasting, inventory control and more. This position requires problem solving ability, exceptional communication skills, and preferably 2+ years of related supervisory experience.
People working in Food Service Management positions work as a assistant managers in the management team to ensure the presentation and delivery of quality deli products while providing customers with top-notch service.
They uphold safety and quality standards, prepare orders, and must know basic math and computer skills. This job requires 2+ years of food service experience, strong interpersonal skills, and a working knowledge of food handling procedures and guidelines.
A Marketing Communications Manager works in the full-service in-house ad agency and works intimately with internal clients and company owners to develop, direct, and coordinate marketing campaigns. This job is a perfect fit for someone with a degree in journalism or communications who is a great copywriter and a creative, big-picture thinker. Strong social media skills, collaborative capacity, and talents for verbal presentation are necessary to thrive in this role.
How Much Does Dierbergs Pay (Hourly and Salary)?


Dierbergs primarily offers hourly pay, with management positions earning salaries. Both part-time and full-time employees can expect to receive benefits packages, as long as you clock at least 25 hours per week. Benefits include health, dental, and vision benefits as well as a 401K and vacation days.
Hourly pay for Courtesy Clerks/Maintenance Clerks starts at $7, rising up to $144K for upper management and corporate positions. To give you an idea of the industry standard: Graton Resort Casino porter jobs start at $9/hour, and FPI Management pays $11/hour on average. Some of the most popular jobs at Dierbergs pay as follows:
Courtesy Clerk/Bagger: $7- $10/hour
Cashier: $8- $10/hour
Maintenance Clerk: $7- $12/hour
Deli/Seafood Clerk/Cook: $9- $13/hour
Produce Warehouse Associate: $9- $14/hour
Accounting Specialist: $10- $17/hour
Full-Time Cook: $9- $13/hour
Loss-Prevention Representative: $11- $16/hour
Assistant Production Manager: $28K – $45K
Retail Manager: $26K- $52K
Food Service Management: $29 – $31K
Marketing Communications Manager: $39K- $43K
How Old do You Have to be to Work for Dierbergs?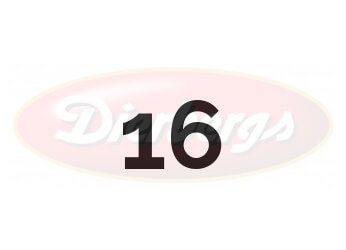 Many of the entry-level jobs are available for 16-year-olds, while a few have age requirements of 21.
Does Dierbergs Drug Test?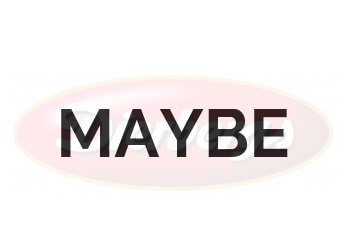 This varies from position to position, but it goes without saying that any job requiring the use of potentially dangerous machinery will drug test applicants. In many positions drug tests are not standard, but you should always be prepared to consent to a drug test.
Possible Dierbergs Interview Questions & Tips


So you've applied, heard back, and you've landed an interview. Congrats! Now is the time to prepare for the big day. These are some of the questions you might hear in an interview:
Why do you want to work with Dierbergs?
Be honest about why you want the specific position that interests you: past experiences or skills that make you a good candidate. Explaining that you like the company culture of regular pay raises and development opportunities will definitely won't hurt.
Where do you see yourself in five years?
Be honest, if this is only a part-time job you want while you are in school, then tell the interviewer where you want your degree to take you. If you happen to be applying for a job that you think may lead to a career, explain how you want to be with a company that rewards you for your loyalty and hard work, and you see yourself in a management position with Dierbergs in 5 years.
Do you have prior experience working in this field?
Your interviewer wants to know that you understand and are prepared for the position you're interviewing for. Highlight any customer service positions you've held and of course discuss prior work that was similar to the job you are applying to. If you don't have any experience yet, relate how your past life experience will translate well into this new role.
How have you dealt with a difficult customer?
Don't worry if you've never had a job before, you can answer this question by recounting a story of how you've dealt with a difficult person. The answer should always involve how you used patience and understanding: how by listening to a person to truly understand what they are really asking for you were able to resolve the issue.
How to Dress for your Dierbergs Interview
For any job you are applying for, you should dress neatly and business-casual. For management or professional positions, err on the side of more formal dress, such as heels and dresses for women or suits for men.