Jimmy John's Careers & Jobs – Application, How to Apply, Requirements & Interview Tips
Last Updated:
June 18th, 2020

by

When you land a career at Jimmy John's, you'll be working at one of the most popular sandwich fast-food chains in the United States!

Jimmy John's was opened in 1983 by Jimmy John Liautaud. Aside from its sandwiches, this chain also specializes in deliveries. Jimmy John's headquarters are located in Champaign, Illinois. 

Today, Jimmy John's has more than 2,800 locations. After 2014, most of these locations were franchise-owned. Jimmy John's can be found in all states across America except for Alaska, Hawaii, Connecticut, Maine, New Hampshire, Rhode Island and Vermont.

At Jimmy John's, you could work as a Delivery Driver, Sandwich Maker, Restaurant Staff and more!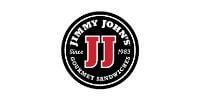 Jimmy John's Jobs & Careers


To find the right jobs and submit an application, you can check out Jimmy John's jobs website. Here, you can easily find jobs that are closest to your location.
Jimmy John's offers lots of roles such as:
Delivery Driver
As a Delivery Driver, you'll be responsible for getting orders to customers on time. This means collecting the order, then driving it safely to the customer's address. Being a good driver is important. However, you should also have a friendly personality towards customers.
Prep Cook
In the Prep Cook position, you'll get all the raw food ingredients ready. You'll be part of the kitchen team. Having all the items organized helps your teammates prepare orders efficiently. Being hygienic and efficient is very important for this role.
Sandwich Maker
Jimmy John's is best known for its sandwiches. As a Sandwich Maker, you'll prepare sandwiches following Jimmy John's standard recipes. For this job, you'll have to be comfortable working on your feet in a kitchen environment.
Restaurant Staff
As a Restaurant Staff member, you'll interact with customers most of the time. You'll collect orders and tell customers about the latest promotions. You'll also ensure the restaurant is clean and tidy for them. Having a friendly personality is important for this job.
Cashier
As a Cashier, you'll be handling cash while you talk to customers. You'll collect payments for orders and provide correct change. Then, you'll make sure customers get the right order. In this role, it's important you can multitask.
Manager Jobs
Jimmy John's also has Manager jobs you can apply for. These include the Restaurant Manager and Shift Manager jobs.
As a Restaurant Manager, you'll oversee a Jimmy John's location of your own. You'll make sure your team members are maintaining Jimmy John's high standards.
As a Shift Manager, you'll be the leader during your assigned shift. You'll lead and inspire your team as they work. Keeping things running smoothly will be your top priority.
How Much Does Jimmy John's Pay (Hourly & Salary)?
With a career at Jimmy John's, you'll get great benefits. These include health, dental and vision insurance. There are also financial benefits like a retirement plan and bonus pay. On the job, you'll also receive staff meals.
At a minimum, you could earn $8 an hour as a Sales Associate, 19% below the national average for similar jobs elsewhere. Here are a few other salaries you could earn:
Delivery Driver ($13 an hour)
Sandwich Maker ($10 an hour)
Restaurant Staff ($10 an hour)
Cashier ($9 an hour)
Restaurant Manager ($12 an hour)
Shift Manager ($12 an hour)
Sales Specialist ($12 an hour)
How Old Do You Have To Be To Work At Jimmy John's?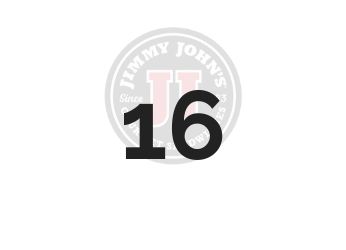 You have to be at least 16 years of age to work at Jimmy John's. This applies to jobs inside the Jimmy John's location. For the Delivery Driver or Manager jobs, you'll need to be at least 18 years old. At the age of 16, you can apply for entry-level roles like:
Sandwich maker
Restaurant Staff
Cashier
Does Jimmy John's Drug Test?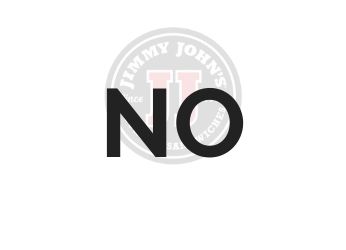 No, Jimmy Johns doesn't usually perform drug tests. However, it's always safer to assume that a company might perform a drug test.
Other companies usually perform drug tests by collecting urine or hair samples. These samples may be collected on-site or at a third-party medical facility.
Does Jimmy John's Do Background Checks?
Yes, Jimmy John's sometimes performs background checks. It's not clear how many years into your background they might check. In the past, Jimmy John's has hired applicants with criminal records.
Possible Jimmy John's Interview Questions & Tips

Here are a few questions they might ask you at an interview:
Why Do You Want To Work At Jimmy John's?
Recruiters want to know that your job means more to you than just a paycheck. Be sure to tell them how the job you want is related to your personal interests and strengths.
What Are Your Strengths and Weaknesses?
You can be honest and proud of your strengths. Don't be ashamed of your weaknesses. Always stay humble when talking about your strengths. When discussing your weaknesses, tell them how you're overcoming them!
How Would You Handle A Difficult Customer?
Whenever you're dealing with a difficult customer, always remain calm. Ask questions to understand the customer's needs. Then, do your best to keep them happy. If you can't do it yourself, as a Manager for help.
Where Do You See Yourself in 5 Years?
Show them that you have ambition! You can tell them that you'd like to be a Manager in 5 years. Recruiters ask this question to see if you have long-term goals for yourself.
Why Should We Hire You?
Tell them why you'll be a great person to hire. Highlight your strengths. Tell them that you're eager to learn about the fast-food industry!
Jimmy John's Hiring Process
Past applicants have found Jimmy John's hiring process to be a positive experience. They found the interview process to be easy. Overall, the process should only take a day or two.
Sometimes, the hiring process will start with a phone call. Then, you'll be interviewed on-site at a Jimmy John's location. In some cases, they may give you a problem-solving challenge as a test.
Always dress to impress! Come dressed in your best business casual or casual outfit.