Comfort Inn Jobs & Careers – Application, How to Apply, Requirements & Interview Tips
Last Updated:
September 20th, 2019

by

Get started in the hospitality field by exploring Comfort Inn careers! Learn more about what it takes to be hired at Comfort Inn, from the most popular jobs available all the way through to the most common interview questions.

Comfort Inn is part of the Choice Hotels family which also includes Comfort Suites, Quality Inn and Sleep Inn, to name a few. All together, Choice Hotels account for 6,800 properties across 40 countries worldwide.

Choice Hotels began as a cooperative of seven property owners in Florida in 1939. Originally named Quality Courts United, these owners created the first hotel chain in addition to becoming the first to standardize service across the properties.

Other firsts include: first to guarantee reservations, offer 24-hour desk service, offer non-smoking rooms across each property and even became the first hotel chain to develop a global hotel iPhone application.

Does this dynamic, historic brand sound like the right place for you? Read on for more information on working at Comfort Inn!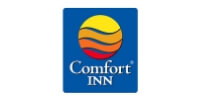 Comfort Inn Jobs & Careers

Depending on the position you are interested in, there are a couple of different ways to apply for a job at Comfort Inn. For corporate roles, you can search and apply right on their website.
For roles in the hotel itself, we recommend using a job-posting site. The most popular roles at Comfort Inn include Front Desk Agent, Housekeeper, Night Auditor, Breakfast Attendant and Maintenance Technician.
Front Desk Agent
This is an exciting position with a variety of duties, including greeting guests, assisting during check-in, checkout and throughout their stay and responding to inquiries in-person and by phone. Other responsibilities include addressing guest questions and concerns as well as handling payment.
The Front Desk Agent position is ideal for friendly, outgoing individuals who enjoy working as part of a collaborative team to get the job done. Strong attention to detail and an empathetic ear are important in this role.
Housekeeper
Housekeepers are an important part of the hotel. They are responsible for cleaning guest rooms, common areas and the breakfast area. Housekeepers follow the Comfort Inn standard to ensure all guests experience an excellent, clean, fresh stay.
This is an entry-level position and a great starting point to kicking off a career in hospitality. Individuals in this role have strong attention to detail, a strong work ethic and work well as part of a team.
Night Auditor
Night Auditors work overnight, registering and assigning rooms, and confirming reservations. Other duties in this role include collecting payment, communicating guest information to other departments and responding to guest needs as they arise.
This role does require previous front desk or customer service experience. This is a great role for individuals with strong communication and organizational skills!
Breakfast Attendant
The Breakfast Attendant is primarily responsible for preparing and serving the breakfast bar. They set up the breakfast bar, ensuring food and drink is stocked throughout the morning. Additional duties include taking inventory, ordering supplies, maintaining a clean work area. You would also be in charge of cleaning guest tables and washing service equipment.
This is an entry-level role ideal for individuals who love providing a top-notch guest experience. Shifts generally start early in this role so, if you're an early riser, this may be the job for you!
Maintenance Technician
Maintenance Technicians are responsible for ensuring mechanical, electrical, ventilation, refrigeration and other systems are in good operating order. Duties also include painting, HVAC installation, replacing light bulbs, pest control and landscaping, to name a few.
Previous experience in electrical systems and maintenance is required in this role, with HVAC certifications being a plus.
Comfort Inn Manager Jobs
Comfort Inn offers a number of management roles in their hotels including Assistant Manager, Housekeeping Manager, Sales Manager and General Manager.
Assistant Managers are primarily responsible for overseeing the Front Desk, Housekeeping, Maintenance and Sales departments. They directly supervise the hotel staff, taking part in their interview, hiring and training process. They are also responsible for payroll and weekly reports for the General Manager.
Housekeeping Managers oversee the housekeeping team and all aspects of housekeeping for the hotel as a whole. Housekeeping Managers interview and train their team as well as ensure housekeeping and laundry inventory are in order.
Sales Managers are responsible for sourcing and booking leisure and corporate business. They handle group bookings and ensure sales and revenue goals are met.
General Managers oversee the entire hotel staff, working closely with the team to ensure sales goals are met and all employees deliver a top-notch customer experience. General Managers are knowledgeable about all policies and procedures, ensuring the team adheres to them.
How Much Does Comfort Inn Pay (Hourly & Salary)?


Benefits at Comfort Inn depend on full or part-time employment and may include health insurance, paid time off, flexible work schedules and hotel discounts. Front Desk Agents at Comfort Inn earn an average of $10 per hour. This is on par with Front Desk Agent roles at similar hotels like La Quinta and slightly less than the $11 per hour average of Front Desk Agents at Courtyard by Marriott.
Pay ranges for other roles at Comfort Inn are as follows:
Front Desk Agent: $8 – $12/hour
Housekeeper: $7.25 – $10/hour
Night Auditor: $9 – $12/hour
Breakfast Attendant: $7.25 – $10/hour
Maintenance Technician: $11/hour
Assistant Manager: $20,000 – $36,000/year
Housekeeping Manager: $24,000 – $37,000/year
Sales Manager: $35,000 – $37,000/year
General Manager: $30,000 – $56,000/year
How Old Do You Have to Be to Work at Comfort Inn?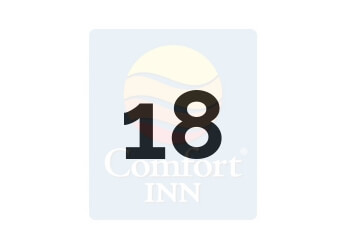 The minimum age to work at Comfort Inn is 18 years old. Entry-level positions available include:
Front Desk Agent
Housekeeper
Breakfast Attendant
Does Comfort Inn Drug Test?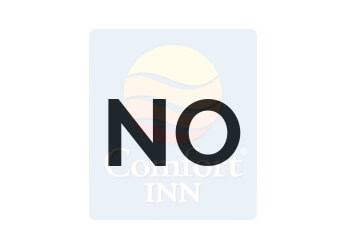 Comfort Inn does not drug test.
Possible Comfort Inn Interview Questions & Tips


Did you land an interview with Comfort Inn? Congratulations! Review the questions below to help you prepare.
Why Do You Want to Work for Comfort Inn?
There are hundreds of hotels out there. What made Comfort Inn stand out for you? Consider the role itself. What makes it attractive to you?
This is also a good time to showcase your research. Perhaps you like Comfort Inn because of the benefits or you have a strong desire to gain more experience in the hospitality space.
How Do You Handle Difficult Guests?
It's likely that you've had to interact with someone who was difficult in the past. In the hotel industry, this can take on a few different meanings.
If the guest has concerns or complaints, be sure to start by listening to the guest and attempting to de-escalate the situation. Try using an example from a previous role to highlight the steps you would take.
If a guest were being noisy or disruptive to other guests, how would you handle that situation? Perhaps start by asking the guests to keep the noise down and following the policies in place should the initial request not work.
How Do You Feel About Working with the General Public?
If you've made it to the interview, chances are high that you enjoy working with the general public. Share that with your interviewer!
The vast majority of the roles at Comfort Inn involve interacting with guests, so share your love of helping the customer, providing excellent customer service and ensuring all are satisfied with their stay.
How to Dress for Your Comfort Inn Interview
For entry-level roles, business casual is the recommended dress. For management roles, business professional may be more suitable.
What to Bring to Your Comfort Inn Interview
When coming in for your Comfort Inn interview, bring extra copies of your resume along with your picture ID and any additional identification or paperwork necessary to complete your start paperwork. This can include a social security card and/or passport as well.