Citizens Bank Careers & Jobs – Application, How to Apply, Requirements & Interview Tips
Last Updated:
June 16th, 2022

by

With a Citizens Bank career, you'll be working at the 24th largest bank in the entire United States!

The bank was founded in 1828 as the High Street Bank. From 1988 to 2014, it was owned by The Royal Bank of Scotland Group.

Citizens Bank has over 1,200 branches and 3,200 ATMs across the country. Its headquarters are in Providence, Rhode Island. It has banks in 11 states including New York, Vermont and more!

In this guide, you'll find everything you need to land yourself a job at Citizens Bank. You'll find useful tips for you to ace your interview. You'll even find jobs that you could apply for and salaries you could earn!

At Citizens Bank, you could be a Teller, Loan Officer, Quantitative Analyst and more!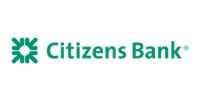 Citizens Bank Careers & Jobs

You can find the right job at Citizens Bank by browsing through their career website. 
Here, you'll also find stories about the work culture and look at the career paths you could go for. At Citizens Bank, you could apply for jobs like: 
Teller
As a Teller, you'll be the first person a customer talks to. 
You'll help them with their basic banking tasks. Also, you'll help them understand the products and services that the bank has to offer. You'll love this job if you enjoy making customers happy. It's also useful if you're good at multitasking. 
This is because you'll be talking to customers while also doing banking tasks.
Loan Officer
As a Loan Officer, you'll talk to customers directly. Your goal is to see if customers qualify for the loan that they're applying for. You'll check their application forms and other financial documents. 
Then, you'll decide whether or not to approve the loan. For this job, it's important that you have a great eye for detail. To do this job well, you'll be looking very closely at financial documents.
Quantitative Analyst
When you work as a Quantitative Analyst, you'll specialize in crunching numbers! You'll work on the mathematical calculations that the bank will use to make its financial decisions. When you do this, you'll help the bank minimize risks and maximize profits. Being strong at math is important, but so are your communication skills.
Read More: How to Become a Credit Analyst. Determine the creditworthiness of businesses and individuals, recommend approval or rejection, and more in this finance career!
Banker
As a Banker, you'll build relationships with the bank's customers. 
Your goal is to match the bank's solutions to the challenges the customer has. To do this, you'll have to be great at talking to customers. It's also important that you can persuade and sell products to those customers.
Customer Service Representative
As a Customer Service Representative, you'll be helping clients with their questions and complaints. 
You'll communicate with them face-to-face, on the phone and by email. Communication skills are the most important strength you need for this job. 
You'll love this job if you like solving problems for customers.
Manager Jobs
Citizens Bank also has lots of manager jobs that you could apply for. These include the Manager, Assistant Manager, and Risk Manager jobs.
As a Manager, you'll be the leader of a team. Your responsibility is to make sure your team members do their jobs following the bank's rules and procedures.
As an Assistant Manager, you'll be focusing on helping the Manager do their jobs. This means you'll step in whenever the Manager is not available. Together, you'll make sure the team performs at its best.
As a Risk Manager, you'll help the bank lookout for risks that might lower its profits or get it in trouble. When you communicate these risks to your colleagues, you'll help the bank do its business carefully.
Read our related article, How Much Does a Bank Manager Make? Learn more about this career path and its salary expectations!
Seasonal Jobs
It's not clear if Citizens Bank normally offers seasonal jobs. However, there have been seasonal job postings in the past. For example, Citizens Bank may offer Seasonal Teller jobs from time to time.
How Much Does Citizens Bank Pay (Hourly & Salary)?

At a minimum, you could make $12 an hour as a Customer Service Representative which matches the national average for similar jobs elsewhere. Here are more examples of what you could make:
Teller ($33,000 a year)
Banker ($40,000 a year)
Quantitative Analyst ($107,000 a year)
Loan Officer ($117,000 a year)
Application Developer ($101,000 a year)
Manager ($72,000 a year)
Assistant Manager ($43,000 a year)
Risk Manager ($80,000 a year)
At Citizens Bank, you'll get benefits like a 401(k) plan and employee discounts. You'll also receive health, dental, vision and life insurance coverage as well. 
How Old Do You Have To Be To Work At Citizens Bank?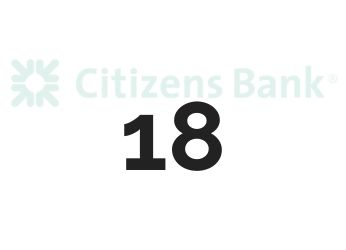 You have to be at least 18 years of age to work at Citizens Bank. 
You have to be this age to apply for any job at the bank. At this age, you can apply for entry-level jobs like:
Teller
Customer Service Representative
Call Center Representative
Does Citizens Bank Drug Test?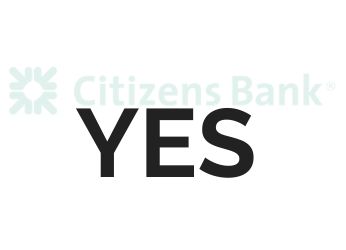 Yes, Citizens Bank sometimes performs drug tests. 
It's not clear what kind of tests are used to do this. However, companies usually use a urine test. 
Companies might do the test on-site or send you to a third-party medical facility.
Does Citizens Bank Do Background Checks?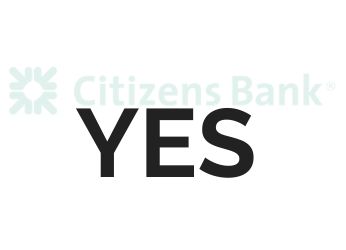 Yes, Citizens Bank does background checks.
This will include a fingerprint check. Being a bank, the background check might include doing a credit check as well.
It's not clear if Citizens Bank will hire those with criminal records.
Possible Citizens Bank Interview Questions & Tips

Why Do You Want To Work For Citizens Bank?
Show them that this job is important to you. Tell them how the job will help you learn and grow as a professional.
What Value Would You Bring To The Table At Citizens Bank?
Tell them how your personal strengths will be useful to the job you're applying for. Be proud of your strengths but stay humble!
Where Do You See Yourself in Ten Years?
It's important that you show recruiters that you have ambition and drive. Show them that your goal is to be in a leadership position in the future. You could aim for a Manager position in five or ten years.
Tell Me About A Project You Worked On
When talking about projects you've worked on, it's good to show that you're a team player. It's also important to show that you can solve problems and stick to deadlines.
Citizens Bank Hiring Process
Overall, the hiring process at Citizens Bank is a positive experience. It can be challenging but you won't find it too difficult. The hiring process will take about two weeks.
The process will start with a screening phone call before you go for an on-site interview. Depending on the job, you might be doing a group interview.
Always look your best! No matter what job you're applying for, wear at least a business casual or formal outfit.