Cinnabon Jobs & Careers – Application, How to Apply, Requirements & Interview Tips
Last Updated:
September 20th, 2019

by

You can get a taste of sweet success with Cinnabon careers, and this guide is all you need to get started.

Cinnabon Bakeries are all about creating warm, happy moments for their guests with fluffy cinnamon rolls and enthusiastic customer service. You could be part of making someone's day every day as a Crew Member or Bakery Manager. This guide will give you what you need to land a job at Cinnabon and become part of this fast-paced, cheerful environment.

If you're more interested in things like management and web development, you may find your calling with Focus Brands. You might not think cinnamon rolls need Sitecore Developers and Instructional Design Specialists, but they do! This guide will show you why.

Keep reading to find out what jobs at Cinnabon and Focus Brands involve, where to apply and even what to wear to make yourself the best candidate.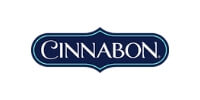 Cinnabon Jobs and Careers

Cinnabon Bakeries are owned and run by franchise owners, so you'll need to apply directly to your local bakery. Cinnabon's website has a handy store locator that will help you find bakeries close to you: https://www.cinnabon.com/locations
Once you've found a bakery, it's often a smart idea to pay it a visit and ask if they're hiring. If so, you may be able to fill out an application and schedule an interview right away.
You can apply to some bakeries online at cinnabonjobs.com. Others list their job openings on sites like Indeed.
There are several job opportunities at Cinnabon, including:
Crew Member
As a Crew Member at Cinnabon, you could spend your days doing what it takes to create a great experience for guests. You may start out in the kitchen making treats, then start working the cash register as you gain experience.
One of the first things you will learn is how to make cinnabons, from rolling out the dough to adding the glaze on top. You will also be responsible for crafting drinks and processing orders as a cashier.
This job may be a good choice if you are looking for an entry-level job and are interested in baking. You'll need to be able to do basic math to make change and measure ingredients. Standing and lifting are part of the job, so you should make sure you can stand for four hours at a time.
Crew Leader
Crew Leaders have all the responsibilities of Crew Members, plus a few more. In addition to baking and taking orders, Crew Leaders train Crew Members and make weekly schedules. When the Bakery Manager is not present, the Crew Leader is in charge.
To succeed as a Crew Leader, you'll need to enjoy teaching people new skills. You will be in charge of bank deposits and crew members' timesheets, so honesty is a must. Creativity and problem-solving skills are useful in this job.
If you already have six months of experience as a Crew Member, you might be a great fit for the Crew Leader position.
Bakery Manager
As a Bakery Manager, you could be in charge of everything that happens at the bakery, from hiring and training employees to accounting. You could set up rewards to celebrate the success of employees who go above and beyond and create a positive work environment.
It's the Bakery Manager's job to increase sales and profits. They are in charge of organizing samples in front of the bakery and other marketing programs. If a problem occurs with a piece of equipment or a guest, the Bakery Manager has to find a solution.
For this position, you'll probably need Manager ServSafe Certification in addition to your high school diploma (or equivalent) and a driver's license. If you love teaching people and motivating them to achieve more, you'll make a great Bakery Manager!
Focus Brands Jobs
Cinnabon is actually part of a group of restaurants that are all managed by a company called Focus Brands. If you land a job with Focus Brands, you may find yourself working on projects with McAlister's Deli, Auntie Anne's Pretzels and other tasty shops.
You can see a list of current job openings Focus Brands has and apply online through their website. Here are a few of the careers you might see:
Sitecore Developer
As a Sitecore Developer, you'll work with the web development team. You and the solution architect and frontend developers will cooperate to build software that will help personalize each customer's experience.
You might make an excellent Sitecore Developer if you love solving complex problems and you see challenges as a chance to learn new things. You'll need expertise in developing web-based applications as well as strong analytical thinking and communication skills.
Digital Designer
As a Digital Designer for Focus Brands, you'll spend your days designing websites, apps and other online parts of a brand's appearance. You will work closely with other teams to make sure all the pieces work together to create a polished user interface.
If you are interested in the ways art and technology combine, this position is a fun place to showcase your talents. You'll need a Bachelor's degree in graphic design plus an outstanding portfolio of your creative work.
Instructional Design Specialist
An online course is an awesome way for a company to train new employees at a time that works for them, or to provide new opportunities to employees across the country. By creating training programs, you could give people a chance to do something they never thought was possible.
If you find adult learning theories fascinating and you have strong communication skills, this might be the perfect career for you. You'll also need solid typing skills and expertise in a few software tools like Adobe Captivate and Illustrator.
Field Operations and Quality Assurance Manager
Field Operations and Quality Assurance Managers travel around helping new restaurants get started and well-established restaurants raise the bar. You'll work with local restaurants to make sure each one is meeting standards and create guides to help them improve.
If you understand the value of a good routine and know how to motivate people you will excel as Field Operations and Quality Assurance Manager. For this position, it probably helps to have some experience working in the type of stores you'll be evaluating.
Director of Franchise Operations
As a Director of Franchise Operations, you'll be responsible for making sure all of the franchises in your area are successful. You will supervise a team of Franchise Business Consultants and Senior Regional Managers who support Franchise Owners in your area.
For this job, you'll need a Bachelor's Degree and extensive experience with retail systems and operations. An eye for business opportunities and public presentations skills are important, as well as the ability to travel often.
How much Does Cinnabon Pay?

One obvious benefit of working at Cinnabon is the snacks. Every bakery is different, but most employees report free or discounted food at least once per shift. Entry-level positions with Cinnabon usually do not include other benefits like health insurance.
The average hourly rate for Crew Members is almost $11.00 an hour, which is slightly above the national average. Pay rises for employees as they gain experience and responsibility, and some Bakery Managers make an annual salary of $60,000.
To get a feel for how that stacks up against similar employers, the average hourly rate for McDonald's Crew Members is $8.00-$9.00 an hour, and General Managers can be paid up to $68,000 a year.
Crew member: $7.00-$13.00 an hour
Crew Lead: $10.00-$15.00 an hour
Bakery Manager: $27,000-$60,000 a year
Employees at Focus Brands enjoy a few more perks, including health insurance discounts, a retirement plan, paid time off and a tuition reimbursement program.
Sitecore Developer: $71,000-116,000 a year
Digital Designer: $63,000-$89,000 a year
Instructional Design Specialist: $52,000-$76,000 a year
Field Operations and Quality Assurance Manager: $68,000-$104,000 a year
Director of Franchise Operations: $109,000-$142,000 a year
How Old Do You Have to Be to Work at Cinnabon?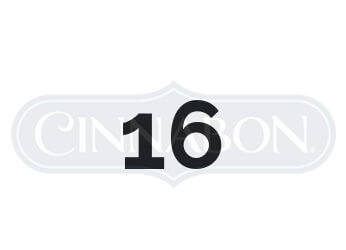 For entry-level jobs at Cinnabon, you have to be 16. Crew Leaders and Bakery Managers have to be at least 18, and need some relevant experience. While there's no age requirement for jobs with Focus Brands, you'll need a Bachelor's Degree (or quite a bit of experience) to apply.
Does Cinnabon Drug Test?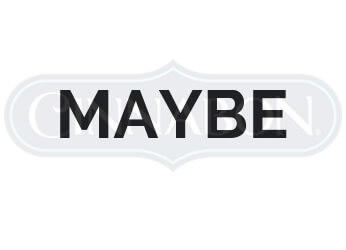 Since Cinnabon Bakeries are owned by Franchise Owners, each one is different. Some bakeries may be more likely to require tests than others. In general, it's a good idea to be prepared for a drug test and a background check.
If you need to do a drug test, it will be a standard drug test. Remember to bring at least one form of identification along. A photo ID usually works best.
Possible Cinnabon Interview Questions and Tips

Why do you want to work for Cinnabon?
This is a pretty common question, so it's worth spending a little time getting to know the values and mission of the company. Choose a few key words from their mission statement and work them into your answer.
Think of some things that you will enjoy about the job–maybe you really love the smell of cinnamon. This is a great time to mention that.
How do you define good customer service?
Cinnabon does its best to present a cheerful, helpful image to customers. They want to make sure all their guests have a great experience so they will keep coming back for more. Think of a time when you received great customer service and try to pinpoint what made it great for you.
If you've worked in the food industry before, be ready to tell a very short story about a time when you gave outstanding customer service.
How would you handle a rude customer?
Everyone has bad days, and Cinnabon employees have to deal with other people's bad days sometimes. A potential employer wants to know that even if a customer is rude to you, you can be respectful and professional.
Be prepared to name a few strategies, like listening carefully to the customer and not taking it personally, that you can use to defuse a tense situation.
Know the menu.
Before you apply at Cinnabon, have a look at their menu and get familiar with the different foods and drinks they serve. This will show employers that you are serious about the opportunity and that you have a head start on applicants who don't know what a Caramel PecanBon is.
There's no need to go overboard with this; you don't need to memorize each item. Just having a solid idea of the most popular menu items will be enough to set you apart.
How to Dress for Your Cinnabon Interview
If you're applying for an entry-level job, your goal is to make it easy for the person interviewing you to picture you working at Cinnabon. You can help by wearing khakis or black dress pants and a polo shirt to your interview.
Interviews for manager-level roles definitely call for formal business attire.