Church's Chicken Careers & Jobs – Application, How to Apply, Requirements & Interview Tips
Last Updated:
July 14th, 2020

by

If you love being around fried chicken, then Church's Chicken careers are what you're looking for!

Church's Chicken was founded by George W. Church Sr. in 1952. The fast-food chain began operating in San Antonio, Texas. Its first location was right across the street from The Alamo!

Today, the chain is headquartered in Atlanta, Georgia. It has over 1,000 locations. Outside of the US, the chain is known as Texas Chicken.

In this guide, you'll learn everything you need to know to land a career at Church's Chicken. You'll find popular jobs that you can apply for and the salaries you could earn. Then, you'll read tips to help you prepare for your interview.

At Church's Chicken, you can work as a Cashier, Cook, Customer Service Associate, and more!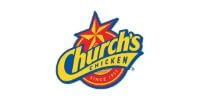 Church's Chicken Jobs & Careers

To search for jobs closest to you, check out the Church's Chicken careers page. 
At Church's Chicken, there are many roles to choose from like:
Cashier
As a Cashier, you'll focus on working the cash register. You'll take orders, collect payments, and provide correct change. Being a strong multitasker is important for this role. Having a friendly personality will also take you far. 
Cook
As a Cook, your focus will be on preparing fried chicken and other side dishes. You'll follow the Church's Chicken standard recipes to produce quality food each time. For this role, you need to be comfortable working on your feet in a hot kitchen.
Customer Service Associate
In the Customer Service Associate role, you'll help customers with any issues or complaints they may have. Your focus is on understanding the issue in detail. Then, you'll come up with solutions. Being a good problem-solver will help you succeed in this role!
Team Member
Being a Team Member means that you'll help out wherever you're needed. You might help in the kitchen preparing hot meals. Or, you'll be making sure the dining area is clean and comfortable for diners. You'll need a strong willingness to learn to be successful in this role.
Shift Leader
Every team needs a leader. In the Shift Leader role, you'll lead a team of your own during its assigned shift. If there are any problems they can't solve, they'll come to you for help. You'll do well in this role if you can inspire and lead the people around you.
Manager Jobs
At Church's Chicken, you can also land a career as a Manager. You could apply for the General Manager or Shift Manager roles, among others.
As a General Manager, you'll oversee a Church's Chicken location of your own. You'll make sure that it's well-supplied and well-staffed at all times.
In the Shift Manager role, you'll lead all the different teams assigned to your shift. This means working closely with Team Leaders to deliver high-quality service to all diners!
How Much Does Church's Chicken Pay (Hourly & Salary)?

Working at Church's Chicken means getting access to great benefits. Staff participate in a 401(k) plan and receive Health insurance coverage. There's also staff meals and employee discounts!
At a minimum, you could earn $9 an hour as a Team Leader, 31% below the national average for similar jobs elsewhere.
Cashier ($9 an hour)
Cook ($9 an hour)
Customer Service Associate ($9 an hour)
Team Member ($9 an hour)
Shift Leader ($10 an hour)
General Manager ($40,000 a year)
Shift Manager ($10 an hour)
How Old Do You Have To Be To Work At Church's Chicken?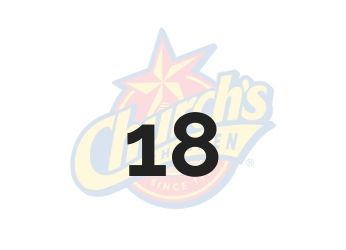 You have to be at least 18 years old to work at Church's Chicken. This is true for any role you might apply for. At this age, you can apply for entry-level roles like:
Team Member
Cashier
Customer Service Associate.
Does Church's Chicken Drug Test?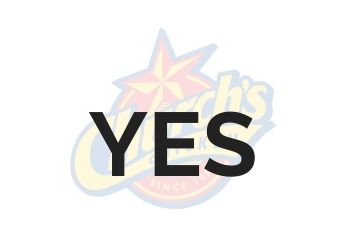 Yes, Church's Chicken sometimes performs drug tests. However, it's not clear how or where they'll perform a drug test.
Usually, companies collect urine, hair, or cheek swab samples. This might be done on-site or at a third-party medical facility.
Does Church's Chicken Do Background Checks?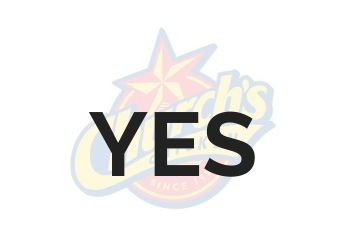 Yes, Church's Chicken sometimes performs background checks. However, it's unclear how far back they'll look into your history. It's also unclear if they hire applicants with criminal records.
Possible Church's Chicken Interview Questions & Tips

Why Do You Want To Work At Church's Chicken?
Show them that the job is important to you! You can do this by telling them how the job fits into your long-term plans. Or, you can show them how your personal interests relate to the job.
What Are Your Long-Term Goals?
Recruiters like knowing that staff have ambitions for themselves. You can say that you hope to work in a leadership position in the long-term, like a Manager position.
What Makes You A Good Candidate For This Job?
Be confident about your strengths, but stay humble. Tell them how your strengths will help the company in the role you're applying for.
Describe A Time You Worked Under A Lot Of Stress
Think back to a time in your previous job that was difficult. Explain to them why the situation was difficult. Then, tell them how you managed your stress, and what you learned from the experience.
What Can You Tell Us About Church's Chicken?
Recruiters don't expect you to know everything about Church's Chicken. However, you should at least know the basics of the company. Always do your homework before an interview!
Church's Chicken Hiring Process
Applicants have said that the Church's Chicken hiring process was a positive experience for them. They found it to be easy to get through. In total, the process usually takes a day or two.
Sometimes, recruiters will start with a phone call to find out more about you. Then, they might invite you to an on-site interview at a Church's Chicken location.
No matter what job you're interviewing for, come dressed to impress! Wear a business casual or nice casual outfit to your interview.