Chuck E. Cheese Jobs & Careers – Application, How to Apply, Requirements & Interview Tips
Last Updated:
July 3, 2018

by

If you are interested in Chuck E. Cheese careers, this guide may be what you need to land a job there. The information and tips provided in this guide will help boost your chances of successfully getting to and through the interview process and getting hired on as a member of the team.

Chuck E. Cheese's motto is "Where a kid can be a kid." Whether you enjoy working with kids or you simply love games and the excitement of watching someone win tickets, this may be the right career choice for you.

This family fun and entertainment company is committed to making sure that each person who walks through the door has a smile on their face whether coming or going.

Chuck E. Cheese offers both entry-level and manager-level careers at their individual locations. Some of the available positions include cashier, game room attendant, party host, costume character, and kid check attendant.

The guide below will introduce the available positions to you, provide you with tips for your interview, and give you an overall idea of what to expect and how to land a job here.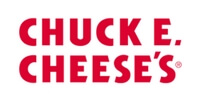 Chuck E. Cheese Jobs & Careers

Anyone who is interested in a job at Chuck E. Cheese can visit their local store location to fill out a paper application or they can submit an online application through the online career center. The most common and preferred method to apply is via the Chuck E. Cheese website.
Chuck E. Cheese offers applicants many fun and diverse job opportunities including cashier, game room attendant, party host, costume character, and kid check attendant.
Cashier
The Cashier is responsible for providing exceptional customer service to patrons at Chuck E. Cheese. In this role, you are responsible for handling all monetary transactions. Cashiers will check customers out, help them make purchases for tokens or food and assist children in cashing in the tickets they have earned.
The ideal candidate for this position is someone who likes to work with children and their parents. This individual will have a smile on their face and be able to assist customers in choosing the products they want.
Game Room Attendant
The Game Room Attendant is responsible for overseeing the activities in he game room. He or she will assist children in playing the games and making sure that all games work appropriately. In this role, you will cash out children's tokens and assist in making sure they receive tickets when they win.
The ideal candidate for this position is someone who is a self-starter, able to walk around and be on their feet and someone who enjoys being around children.
Party Host
The Party Host position is unique and an important position at Chuck E. Cheese. The Party Host will oversee all birthdays and celebrations at the location. In this role, you will serve all of the guests their food, drinks and hand out tokens to the guests. You will also oversee the celebration, pass out cake and engage the individuals in songs and entertainment with the Chuck E. Cheese costume characters.
The ideal candidate for this position is someone who can make guests smile and have fun with the guests. This individual should be ready to serve the customer and meet their needs and demands.
Costume Character
The Costume Character position is a very vital and important role at Chuck E. Cheese. In this position, you will dress up as one of the Chuck E. Cheese characters and perform for the children and parents. Your main duty is to keep all of the guests entertained and pose for pictures with them.
The ideal candidate for this position is someone who is upbeat, friendly, and ready to entertain. Individuals who apply for this position should be outgoing and able to stand on their feet for long periods of time.
Kid Check Attendant
The Kid Check Attendant is responsible for checking in all kids to the center. He or she will place a stamp on the hands of the children and also do a regular head count to ensure that all party members are in attendance. In this role, you will stand near the doors and make sure that everyone who enters and leaves the building is accounted for.
The ideal candidate for this position is someone who is able to be on their feet, is attentive and ready to provide excellent customer service.
Chuck E. Cheese Manager Jobs
Chuck E. Cheese manager jobs include working as an Assistant Manager or a General Manager. The Assistant Manager is responsible for opening and closing of the location and ensuring that the kitchen is up and running to ensure food is able to move in and out when the guests arrive. In this role, you will also oversee and supervise all of the activities within the location and make sure that all guests are safe.
The General Manager is responsible for providing a safe and fun atmosphere for everyone while overseeing the duties of all team members. In this role, you will teach members of the team how to maintain a high level of quality service and also maximize profits when possible.
How Much Does Chuck E. Cheese Pay?

Chuck E. Cheese offers their employees a competitive wage that is in line with minimum wage for that area. Full-time employees are given additional benefits to include employee assistance programs, 401K plans, discounts with Dell and Sprint, employee meal discounts, paid holidays and sick time and comprehensive dental, medical and vision care. The lowest paying job at Chuck E. Cheese is about $8.00 per hour.
Cashier: $8.00 – $9.00/hour
Game Room Attendant: $8.00 – $8.25/hour
Party Host: $8.00 – $8.50/hour
Costume Character: $8.00 – $9.00/hour
Kid Check Attendant: $8.00 – $9.00/hour
Assistant Manager: $38,000 per year
General Manager: $50,000 per year
How Old Do You Have to Be to Work at Chuck E. Cheese?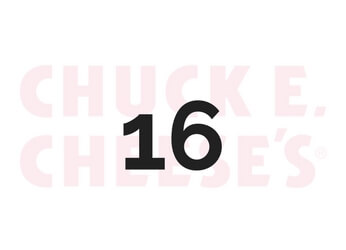 All positions at Chuck E. Cheese require applicants to be a minimum of 16 years or older to apply. Some positions such as the managerial roles may require applicants to be 18 years or older.
Cashier
Game Room Attendant
Party Host
Does Chuck E. Cheese Drug Test?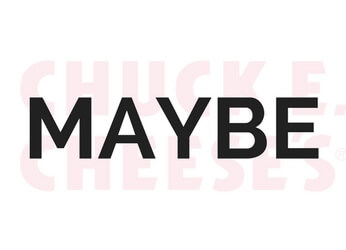 Chuck E. Cheese does not appear to drug test applicants or their employees. While there is no mention of a drug test on the application, this does not mean that the company will not drug test. The company does reserve the right to drug test its employees and all applicants, so do pay attention to all employment applications and documents for any drug testing clause that may exist.
Possible Chuck E. Cheese Interview Questions & Tips

Did you happen to land a job interview with Chuck E. Cheese? That is wonderful news! Below, we will provide you with some helpful tips and hints to help you get through the interview process at Chuck E. Cheese.
Why Do You Want to Work for Chuck E. Cheese?
You will be asked this question and it is a question on the application as well. You should let the manager know why you want to work there. Maybe you like kids. Maybe you like games. Maybe you grew up going to Chuck E. Cheese and you want to make the experience great for other kids as well. There is no right or wrong answer here, but you do want to highlight some of the reasons WHY you chose to apply there.
How Do You Feel About Working with Children?
If you are not a kid person, this will not be the right career for you and the manager wants to make sure that you are indeed a good choice. You should express why you want to work with kids. For example, maybe you plan to eventually become a teacher and this career could help you get hands-on experience.
What Will You Do to Make Sure That Guests Are Kept Safe?
You will likely be asked this question because Chuck E. Cheese wants to provide a safe experience for all guests. To answer this question, think about what you could do to keep everyone safe. Maybe you will monitor the game area and ensure that the games are being used properly. Or, maybe you will help someone out who you see struggling and show them how to use the game and avoid injury. Safety is a priority at Chuck E. Cheese, so keep this in mind.
What Should I Bring to My Interview?
You always want to be prepared for your interview and it is highly recommended that you bring your resume with you. You should never assume that the hiring manager has your resume on hand. In addition, you should bring a copy of your driver's license or some form of ID and your social security card.