Chick-fil-A Application & Jobs – Careers, How to Apply, Requirements & Interview Tips
Last Updated:
January 14th, 2020

by

When you submit a Chick-fil-A application, you'll be working at the fast-food chain that invented the chicken sandwich and chicken nuggets!

Chick-fil-A is based in Atlanta, Georgia. It now has over 1,200 restaurants in 38 states across the U.S. The chain has won many awards including "Best Drive-Thru in America" many times.

This guide will tell you everything you need to know about getting a job at Chick-fil-A. Here, you'll find out about jobs you could apply for and salaries you could earn. There are even a few interview questions to help get you prepared!

With a Chick-fil-A career, you could work as a Kitchen Team Member, Customer Service Representative and more!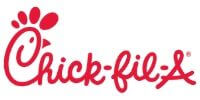 Chick-fil-A Application & Careers

To submit your Chick-fil-A application, you can head on over to the company's careers website.
On this site, you can also read inspiring articles about work life at Chick-fil-A. This quick-service chicken restaurant chain has many jobs you can apply for, like:
Kitchen Crew Member
As a Kitchen Crew Member, you'll be working in the back of the house.
Here, you'll cook Chick-fil-A items for customers according to standard recipes.
You'll need to be comfortable working in a kitchen environment. This means working on your feet around hot kitchen equipment. It's important that you can work quickly but safely.
Customer Service Representative
As a Customer Service Representative, you'll be dealing with customer feedback and complaints.
Once you've understood the problem, you'll be communicating them to the relevant Chick-fil-A location. That way, they can take the necessary steps to make things right.
It's important that you're good at working with customers. Having great communication skills is also important. This helps when communicating problems and challenges to colleagues.
Front of House Team Member
In this role, you'll be working in the front-of-house. That means working directly with customers on the restaurant floor.
You might take orders, bag items and serve food. You'll also make sure to keep the restaurant clean and organized.
It's important that you're friendly towards customers. You'll go a long way if you are quick on your feet and can multitask well.
Food Preparation Worker
As a Food Preparation Worker, you'll be preparing raw food items that will later be cooked in Chick-fil-A kitchens.
You'll follow standard recipes and procedures to make sure that each item is consistent, no matter where it's served.
For this job, it's important that you can follow strict guidelines and standards. You'll be working on your feet most of the time. It'll help if you have good attention for detail as you follow specific recipes for the items you're preparing.
Cashier
As a Cashier, your main focus is on taking orders and collecting payment.
As you interact with customers, you'll also educate them on menu items and any ongoing store promotions.
This job will suit you if you've got great customer service abilities. It also helps if you're good at persuading and upselling items to customers.
Manager Jobs
Chick-fil-A also has Manager jobs that you can apply for. These include the Shift Manager, Store Manager, and Customer Service Manager jobs.
As a Shift Manager, you'll be leading your Chick-fil-A location during your shift. That means you'll make sure everything runs smoothly and follows the highest standards.
As a Store Manager, you'll be responsible for a Chick-fil-A location's overall performance.
Not only does this means making sure the store makes a profit, but it also means ordering supplies that the store will need.
Being in the Customer Service Manager role means you'll be leading your team of Customer Service Representatives in addressing any feedback or complaints that customers may have.
Seasonal Jobs
Chick-fil-A also offers Seasonal Jobs. One example is the Seasonal Team Member position. It's not clear what seasons they offer this job for exactly. However, there are some seasonal job posts specifically for the Summer months.
How Much Does Chick-fil-A Pay (Hourly & Salary)?

At a minimum, you could make $11 an hour as a team member, the national average pay for similar jobs. Aside from that, you could also make:
Chick-fil-A offers you a wide range of benefits when you join them.
These include a flexible schedule and a retirement plan. It also includes vision, dental and health insurance. Staff are also entitled to staff meals and a staff discount, too!
How Old Do You Have To Be To Work At Chick-fil-A?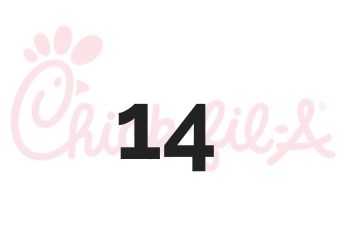 You have to be at least 14 years of age to work at Chick-fil-A, depending on your location.
Some locations may require you to be at least 15 or 16 years of age. At these ages, you can apply for entry-level positions like:
Kitchen Staff
Dishwasher
Cashier
Does Chick-fil-A Drug Test?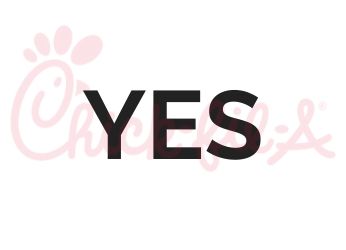 Yes, Chick-fil-A sometimes does drug tests. This differs according to location.
There is no clear information on what kind of drug test they perform. However, most companies use either cheek swabs or urine samples for these tests.
Does Chick-fil-A Do Background Checks?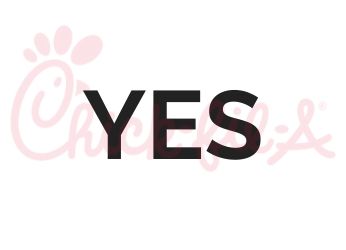 Yes, Chick-fil-A sometimes does background checks.
There is no information about how far into your history they check. According to some sources, they have hired applicants with criminal histories before.
However, this also seems to depend on the location you're applying to.
Possible Chick-fil-A Interview Questions & Tips

Here are a few questions a recruiter might ask you at an interview:
Why Do You Want To Work At Chick-fil-A?
Recruiters want to know that the job means more to you than just a paycheck. Tell them about your strengths or interests and how it relates to the job you want.
What Strengths / Weaknesses Do You Have?
Be honest but also humble when telling them your strengths. If you tell them about your weakness, always mention how you're managing or overcoming that weakness.
Where Do You See Yourself In Ten Years?
Show them that you have ambition! You can do this by telling them that you'd like to be in a leadership position at that time.
How Would You Handle An Unhappy Customer?
No matter what a customer does, you must always remain calm and listen to what they're saying. If you don't know what to do, always refer to your Supervisor or Manager for advice.
When's A Time You Stepped Up And Improved Your Team?
It's always good to show recruiters that you're a team player. Think of a time where you worked well with a group of people, either at your last job or maybe in college!
Chick-fil-A Hiring Process
Overall, the Chick-fil-A hiring process should only take a few days. Other applicants have shared that its a positive and easy process to go through.
Usually, the hiring process starts with a screening phone call. Then, an interview will happen on-site at a Chick-fil-A location. Depending on the situation, you might get interviewed with others as a group.
It's always a good idea to show up looking your best. So be sure to dress in your best casual or business casual outfit!