Checkers Careers & Jobs – Application, How to Apply, Requirements & Interview Tips
Last Updated:
June 18th, 2020

by

With a career at Checkers, you'll be working at one of the largest chains of double drive-thru restaurants in America!

Checkers started in 1986 in Mobile, Alabama. The company was opened by Jim Mattei. This fast-food chain is well-known for its hamburgers, french fries, hot dogs and milkshakes.

Checkers merged with Rally's in 1999. Together, they operate more than 900 locations across the U.S. The Checkers name can usually be found in the Southeast and Northeast United States.

This guide covers everything you need to know to start a career with Checkers. It'll cover popular jobs and salaries you could earn. There will even be tips to help you ace the hiring process!

At Checkers, you could work as a Cashier, Sandwich Maker, Customer Service Associate and more!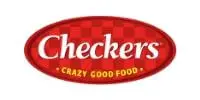 Checkers Jobs & Careers


Finding the right job at Checkers is easy, just check their careers website. There, you can also find out more about their work culture.
There are many jobs you can apply to at Checkers like:
Cashier
As a Cashier, you'll be facing customers and handling cash. You'll help to check customer's orders. Then, you'll collect payment and provide change. It's important that you can multitask in this role. You should also have a friendly personality.
Customer Service Associate
In the Customer Service Associate role, you'll handle questions and complaints from customers. You'll interact with customers face-to-face, or on the phone/by email. Your job is to understand the customer's complaint and find a solution. Being a good problem-solver will take you far in this job!
Sandwich Maker
As a Sandwich Maker, you'll prepare the customer's sandwich orders. You'll follow Checkers standard recipes and procedures. Together with your team, you'll complete customer orders. It's important that you're hygienic and can work efficiently in a kitchen.
Grill Cook
Being a Grill Cook means you'll be in the kitchen focusing on the grill. As orders come in, you'll handle the grilling of meats as required. For this job, you have to be comfortable working on your feet. You'll also be working in a hot kitchen environment.
Team Member
As a Team Member, you'll be working in the front where customers are. You'll help collect orders and inform customers about any special promotions. You'll make sure the restaurant is always neat and tidy for customers. Having a pleasant personality is very important for this role.
Manager Jobs
Checkers also has Manager roles that you can apply for. You could apply for the General Manager or Shift Manager positions, for example.
As a General Manager, you'll be responsible for the overall performance of a Checkers location. You'll make sure that its sales performance is always high. Also, you'll lead and train team members at your location.
As a Shift Manager, you'll be the leader during your assigned shift. You'll lead and train all of the teams working during your shift. If there are any problems your team can't handle, they'll come to you for advice.
How Much Does Checkers Pay (Hourly & Salary)?


A career at Checkers gives you lots of benefits. These include medical, dental and vision plans. You'll also have access to a 401(k) plan. Checkers also provides life insurance as well as short- and long-term disability coverage for those who qualify.
At a minimum, you could earn $8 an hour as a Cook/Dishwasher, 26% below the national average for the same job elsewhere. Here are a few other salaries you could earn:
Cashier ($9 an hour)
Checker ($11 an hour)
Customer Service Associate ($9 an hour)
Sandwich Maker ($9 an hour)
Grill Cook ($8 an hour)
General Manager ($65,000 a year)
Shift Manager ($34,000 a year)
How Old Do You Have To Be To Work At Checkers?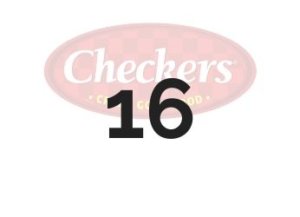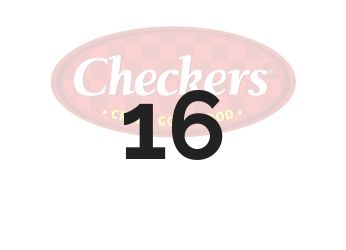 You have to be at least 16 years old to work at Checkers. This is true for any job you might apply for. At this age, you could apply for entry-level roles like:
Cashier
Sandwich Maker
Team Member
Does Checkers Drug Test?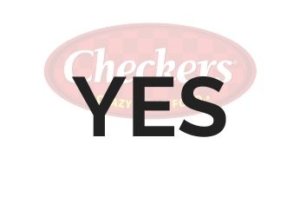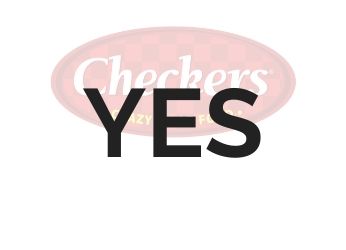 Yes, Checkers sometimes performs drug tests. Even though this happens rarely, it's always safer to assume that a drug test will happen. There is no information about how or where they perform drug tests.
Other companies usually collect urine or hair samples for drug tests. They also might perform the test on-site or at a third-party medical facility.
Does Checkers Do Background Checks?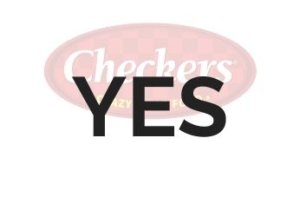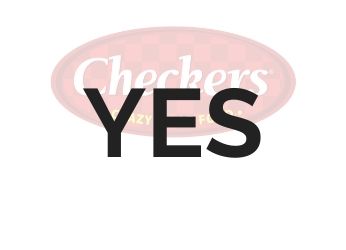 Yes, Checkers sometimes performs background checks. 
It's not clear how far back into your history they might check. It's also not clear if Checkers hires applicants with criminal records.
Possible Checkers Interview Questions & Tips


Why Do You Want To Work At Checkers?
Show them what the job means to you. Tell them how the job you want is connected to your personal interests or strengths.
Do You Plan On Moving Up In The Company?
Recruiters want to know that you have goals and long-term plans. You can say that you plan on being in a leadership position in the company one day. This could be a Manager or Supervisor role.
What Are Your Strengths and Weaknesses?
Be honest and open about your strengths and weaknesses. Try to focus on the strengths that are somehow related to the job you're applying for. Always mention how you're overcoming the weaknesses you tell them about.
What Would You Do If You Were Faced With A Difficult Customer?
Always stay calm when facing a difficult customer. Try your best to find a solution. If you can't do that, be a team player and ask a Manager or teammate for help.
Do You Have Any Questions For Us?
Don't be afraid to ask them a question! You can ask them about the job that you're applying for. For example, ask them what the most challenging part of that job might be.
Checkers Hiring Process
Other applicants have found Checkers' hiring process to be a positive experience. They say that the interview is easy. Overall, the interview process should only take a day or two.
In some cases, applicants will get a screening phone call. You'll be interviewed on-site at a Checkers location.
No matter what job you're applying for, always dress to impress! Come to your interview wearing a business casual outfit or a nice casual outfit.