Capital One Careers & Jobs – Application, How to Apply, Requirements & Interview Tips
Last Updated:
December 26th, 2019

by

A Capital One career offers you a banking career with an edge. Even though it's a bank holding company, it looks and feels like a tech company.

Capital One specializes in auto loans, savings accounts, and credit cards. It's the 10th largest bank in the United States.

Like any other bank, it has branches and ATMs all over the country. But it also operates cafés where customers can have coffee while doing their banking. Customers can also get financial advice at these cafés.

The company has its headquarters in Virginia. It's got over 700 branches, 30 cafés, and thousands of ATMs all over the country.

This guide will show you everything you need to know to get a job with Capital One. At Capital One, you can work as a Business Analyst, Relationship Banker, Software Engineer and more!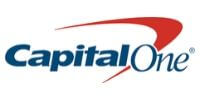 Capital One Careers & Jobs

To apply for jobs at Capital One, you can use their careers website. Here, you can find job opportunities that might fit what you're looking for.
Capital One offers jobs in many different departments like:
Data Analyst
As a Data Analyst, you'll help your team solve problems using data. Your work will focus on innovation, business intelligence, and data management.
Your teammates will depend on you to help them understand data.
You'll start by collecting whatever data that's needed. Then, you'll simplify that data for other people to understand by using charts and other visual aids.
This job will be great for you if you love crunching numbers. It also helps if you enjoy taking in a lot of information and making it easy to understand for other people.
Business Analyst
As a Business Analyst, you'll be helping Capital One to find business opportunities. You'll also help to solve problems that the company faces. To do this, you'll work closely with people from other teams like Sales, Finance and IT.
Part of your job will be to find better ways to sell Capital One products and services to customers. With your team, you'll come up with new ideas and test them out.
This job is great for you if you enjoy working in fast-paced environments. It'll also help if you have experience in consulting. You'll go a long way if you're strong in decision-making.
Data Scientist
As a Data Scientist, you'll be using data to study how customers behave. By doing this, you'll find out what customers really need. Then, you can help other teams meet those needs.
In this role, you'll also be helping to protect customers.
By studying the data, you'll help find unusual patterns that might show fraud taking place. To do your job, you'll be working closely with many different teams.
This job will be perfect for you if you're curious. Having an eye for detail will also go a very long way. It's also important that you can handle a lot of information at once.
Relationship Banker
As the name suggests, this role is all about you building relationships. Your focus will be to build relationships with businesses and people in the area you're assigned. You'll then use those relationships to sell Capital One products and services.
Part of your job will also be to keep an eye on the competition in your assigned area. You'll also be the company's representative at community events in the area you're assigned.
This job will be great for you if you love making friends and building relationships. It'll also be great if you're good at sales and persuading people.
Customer Service Representative
As a Customer Service Representative, you'll be interacting with customers daily. You'll do this both through email and on the phone. In this role, you'll also be supporting other teams who need someone to contact customers for them.
Being in Customer Service, you'll be helping customers solve their problems. As you talk to them, you'll have to be friendly and patient at all times. Whenever necessary, you'll also tell them all about the company's products and services.
You'll be great in this role if you love helping customers. Being a 'people person' with a positive attitude will take you a very long way. It's also important to be a team player in this role since you'll be working with other teams often.
Manager Jobs
There are also many manager jobs available at Capital One. This includes jobs like Business Manager, Process Manager, and Data Manager.
As a Business Manager, you'll be leading a team of Business Analysts. Your team will help the company find new business opportunities.
You'll also find solutions to the company's problems. If there's anything your team members can't solve themselves, they'll bring it to you for your advice and guidance.
As a Process Manager, your team's focus will be on the company's processes for running its business. That means that you'll be responsible for finding the best ways of doing things. Your team will design and test processes that make the company more efficient.
As a Data Manager, you'll lead a team of data analysts. Together, your responsibility is to analyze the company's data. This is done to find out what customers need and want so that the company can provide for them much better.
What Does A Branch Ambassador Do At Capital One?
As a Branch Ambassador, you'll be a jack of all trades of a Capital One branch.
You'll help customers with their banking activities like depositing or withdrawing cash.
You'll also be the one customers look to when they have problems or questions.
Overall, your responsibility is to make sure the customer has a positive experience at your Capital One branch.
How Much Does Capital One Pay (Hourly & Salary)?

When it comes to salary, a Customer Service Representative can earn $16 an hour, which meets the national average for this job. To get a better idea of what you could make at Capital One, here are a few examples:
Capital One offers part-time and full-time roles. Working here, you'll receive health, wealth, and life-related benefits. Healthcare benefits include medical, dental, vision and wellness benefits. Wealth benefits include a 401(k) plan, as well as a stock purchase plan, discounts, and financial aid for education.
Of course, you'll also get paid time off and different types of leave for family matters.
How Old Do You Have To Be To Work At Capital One?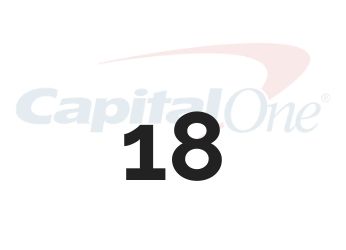 You have to be at least 18 years of age to work at Capital One. This applies to any position you might apply for. At this age, you could apply for entry-level jobs like:
Contact Center Associate
Administrative Assistant
Customer Protection Resolution Coordinator
Does Capital One Drug Test?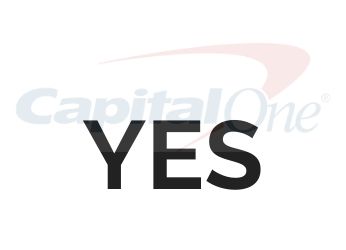 Yes, Capital One does conduct drug tests. However, it does not seem to happen very often. Past applicants had shared that when they were tested, it was done with a urine test.
Even though the chances might be low, it's always safer to assume that a drug test will happen.
Depending on the method used, it may add more time to the overall hiring process.
Possible Capital One Interview Questions & Tips

Here are a few questions you might get asked during an interview:
Why Do You Want To Work For Capital One?
This is a common question asked by most recruiters for most jobs. The reason they ask you this question is to see what your motivations are. The recruiter wants to see if your goals are a good fit with the company's values.
A good answer is one that matches your personal strengths to the company's values. Be sure to do your homework and read the Capital One Careers website. Do this to understand what the company is all about.
Where Do You See Yourself in Five Years?
Recruiters ask this kind of question to see if you have a long-term plan. They'd like to know if you're actually working towards a better future for yourself.
A good answer is one that's ambitious but also realistic. Showing the recruiter that you have ambition is good because it shows them that you believe in yourself.
By keeping your answer realistic, you'll show the recruiter that you've done your homework and you know how long it might take to reach your goals.
What Would You Do If…
This is a 'scenario' or a 'pretend' question. Recruiters ask this kind of question to see how you think when you're challenged. They want to see how your mind works when you're problem-solving.
A good answer is one that shows you'll keep your cool no matter how high the pressure is.
You should also say that if you can't figure it out, you'll get advice from another colleague or a superior. This shows that you have humility and that you're a team player.
Capital One Hiring Process
Overall, the hiring process at Capital One is a positive one. Past applicants said that the process is challenging but not too tough.
In most cases, the whole process takes a week or two.
With Capital One, the hiring process starts typically with a phone call. This is usually followed by an interview on-site.
No matter what role you're applying for, it's always a good idea to be at your best. So, come dressed in business casual wear at a minimum.
Does Capital One Do Background Checks?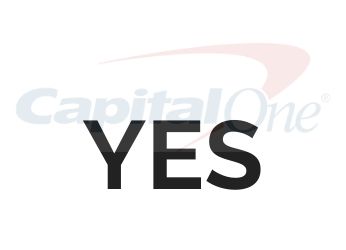 Yes, in most cases, Capital One does background checks. This may add time to the overall hiring process. It's safe to assume that Capital One will perform a background check.