Bealls Jobs & Careers – Application, How to Apply, Requirements & Interview Tips
Last Updated:
September 20th, 2019

by

Starting your Bealls job application is a great first step toward what could be a brand new career with one of the country's retail leaders. Bealls boasts humble beginnings in Bradenton, FL, with today seeing more than a billion in annual sales.

With more than 530 department and outlet stores under the company umbrella, Bealls offers great employee benefits; many of which start within the first month of employment. From a 401k plan, medical and dental, a generous employee discounts, and college tuition reimbursement, Bealls is chockful of benefits for each employee.

Whether you are looking to get a foot in the door on the retail level, or you are looking for a warehousing or corporate marketing position, you will find the application process to be thorough.

This guide is your tool for ensuring that you are well-prepared for each of the Bealls hiring steps.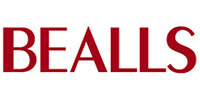 How to Apply for Employment at Bealls
Applying for a retail position at Bealls is often as simple as walking into the store of your choice, and having a chat with the store manager. This not only gives you valuable face time with the hiring manager, but also gives you an insight into the work environment.
An online application is, however, the most popular method used to apply for a position at Bealls.
Application Information
Minimum Age Requirement: Bealls applications must be a minimum of 18 years old in order to be eligible for employment with the company
Hours of Operation: Retail store hours may vary by location; however the average store hours are from 9am to 9pm, on Monday through Saturday. Sundays may have a shorter workday, with the average being from 10am to 6pm. Warehousing, or corporate positions may have hours that are best suited for the needs of the job.
Methods to Apply: Your application method for a position with Bealls may vary, based upon the type of position that you are interested in pursuing. Apply for a retail position by walking into your nearest store and asking for an application. You can also apply online using the online career portal.
Creating your Online Profile
As a new candidate you will be required to create a profile prior to applying for the position that you are interested in. As a returning candidate you'll be able to simply log into your account.
It is important to note that while the website does allow you the opportunity to start to build your profile by using your social media accounts, it is rarely a good idea to link your personal and professional life. The only exception would be professional career social media platform.
Select a username and password that you will remember, and keep in mind that your password must be a minimum of 8 characters, and include an uppercase and lowercase letter.
Other methods of building your profile include uploading your current resume, or filling out a form. Both application methods are going to ask for the same types of information, so the choice is entirely yours.
Detailed Personal Information
As with most job applications, your Bealls application is going to ask for a fair amount of personal information; including any and all names that you have been known to use, and of course contact information. Be sure that you enter in your phone number and email address correctly. All too many job applicants miss out due to a silly mistake with contact details.
Completing your Application, Swiftly
Prior to starting your online application you should be certain that you have all of your needed information at hand. The application is going to ask for information related to your former places of employment; this could include business name, address, phone number, and the name of your former direct supervisor.
By ensuring that you have all of your details at hand, you'll be able to zip through your application in no time at all.
Your Availability
Personal concerns, and possibly a college class schedule, may interfere with your being available to work any and all shifts, so it's a good idea to be completely upfront and honest about your availability.
You may be tempted to offer yourself up as available for all possible shifts, but this can quickly backfire on you if you are called to work a shift that is simply not possible due to a conflicting commitment.
It's also worth noting that your available hours might be just what the hiring manager is looking for in a new hire.
Application Tips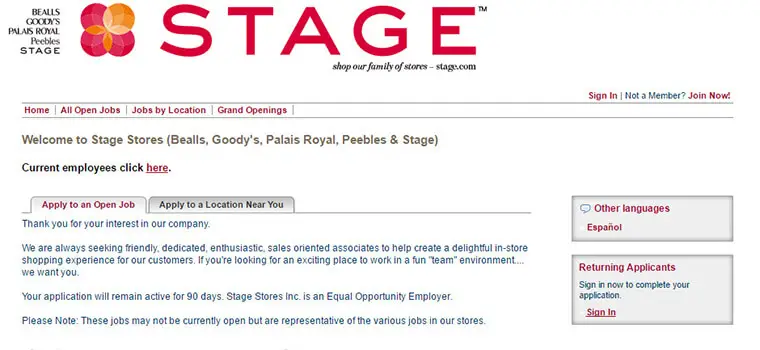 Flexibility in Position and Location
Bealls is such a large operation, with hundreds of retail locations, you may find that your chances of landing a great position are boosted when you express flexibility in the type of position or the location that you are interested in.
Whether you are interest in working as a cashier, customer service rep, or perhaps as the assistant store manager, it's valuable to express your interest so that you can be potentially considered for each position.
Highlighting your Key Skills
As with any resume or job application, you want to slightly tailor your information so that it best highlights the key skills that you bring to the position, and the company.
When completing your application be sure to provide a focus on the skills that can help you to be the best candidate for the position. As an example, focus on any experience you've had providing top level customer service if the position will involve significant time spent assisting customers.
Provide Reliable References
While your experience and skills can often speak for themselves, you will need to have reliable references who can vouch for you when they are called by the hiring manager.
Not only do you want to ensure that you're providing accurate contact information for your references, but you shouldn't fudge about your relationship with them. Claiming your friend was your manager, for an imagined position, will certainly come back to haunt you.
Should You Follow Up?
You should consider a follow up to the store if you have applied for a retail position. This gives you, again, the opportunity to introduce yourself to the hiring manager, and offer answers to any questions that may arise about your application.
A quick phone call or email can also be a great way to follow up on your application. Be sure not to overdo it with the following up; just once will suffice.
There is following up, and then there is making a pest of yourself. If the hiring manager has your phone number, and has been impressed by your personable smiling introduction, you are sure to get a call in due time.
Positions and Salary Information
As with many companies the size of Bealls, there is plenty of variety in jobs to apply for. Being primarily a business with a focus on retail, you'll find that the jobs most often applied for related to working as a sales associate, retail supervisor, or manager.
It is important to note that salaries can vary greatly both between position type and location.
Sales Associate – Ensures customers have a positive experience during their visit to the retail store. This position can have a direct impact on the sales numbers, as friendly and helpful sales associates are often the reason shoppers return. The average sales associate makes between $7 and $9 an hour
Retail Store Supervisor – Working closely with sales associates to ensure customers have a positive shopping experience, the retail supervisor also maintains store standards and procedures in the absence of the retail store manager. The supervisor will also be responsible for opening and closing the store. The average retail store supervisor makes between $9 and $16 an hour
Retail Store Manager – In addition to ensuring customers enjoy a positive shopping experience, in effort to boost both sales results and customer retention, the retail store manager is responsible for recruiting and hiring new team members. The average retail store manager makes between $30,900 and $68,000 a year; based upon experience and tenure
Department Store Shoe Lead – This position requires extensive interaction with customers, to ensure a positive experience. The store shoe lead will be proficient in fittings, and will need solid product knowledge. Maintaining shoe displays and pricing will also be a part of the position. The average shoe lead makes between $8 and $11 an hour
Store Maintenance Technician – Providing repairs and maintenance for store equipment, including air conditioning systems, and registers. This is an on-the-go position that someone with a wide range in maintenance skills will be well-suited for. The average hourly rate for a store maintenance technician is $12
Customer Care Associate – Assisting customers via a range of communications methods, the customer care associate works to resolve customer concerns, and also work to generate sales. The average hourly rate for a customer care associate is $9
Beauty Consultant – Assisting customers with the selection of cosmetics and fragrances, this position can assist with boosting sales numbers, while also ensuring customer satisfaction. The average hourly rate for this position is $8
Best Entry-Level Positions
Securing an entry-level position is a great way to get your foot in the door. Allowing you to learn about the company as you grow, entry-level job are ideal for those interested in pursuing the employee development programs, and for those looking to simply gain experience.
All employees are eligible for medical, dental, and vision insurance on the 90th day of employment. Other benefits include tuition reimbursement, paid vacation, and a store discount.
Sales Associate
Whether you are looking for part-time or full-time employment, working as a sales associate is great way to learn more about the company and the products sold. Whether walking the sales floor or working behind the register, this is one of the best positions from which to gain a solid awareness of all the business entails.
Bealls offers development opportunities, which will give you the chance to rise within the company. Starting as a sales associate will give you the solid grounding you need in order to best put your skills to use.
Customer Service Associate
This position not only allows you the ability to put your sharp communications skills to good use, but it also gives you the opportunity to learn and grow. Learning much about company policy, and the full product lineup, a customer service associate is a valuable asset to any business.
Seasonal Job Openings
If seasonal work is something that you are interested in, you should complete the standard application and state your interest in seasonal work on the application.
Whether you are looking for work during the summer months or during the Christmas rush, you'll find that many of the retail locations look to expand hours and available sales associates during peak shopping seasons.
Bealls Careers in Management
Believers of promoting from within, Bealls offers a number of management positions that are great career tracks to be on.
The type of management positions could range from the management of a retail store, a district, or something more on the corporate level.
Retail Store Manager
Management of a retail store entails more than the supervision of and decision-making processes about your team. Your responsibilities will include opening and closing the store in a timely manner, while also doing your part to keep sales up.
Resolving escalated customer concerns, and meeting with district managers, and marketing teams could also be a part of your job description.
Assigning hours, interviewing new hires, and ensuring customer satisfaction. The job duties will be varied, but will also give you a firm management foundation.
District Manager
The role of the district manager is to ensure the retail stores within the district are enjoying the best in sales and profits. This is accomplished through training and development, cost control, and of course strong leadership.
This position can be challenging, it will allow you to put to use your solid management experience, and a talent for sales management.
Interview Questions and Tips
Terrific! You've landed the interview! Let's take a look at some of the questions that you may face during the interview process.
Why do you want to work for Bealls?
Go beyond the obvious answer of, "I need a job." This question is your opportunity to demonstrate that you've researched the company, and know how your skills and talents can benefit the business.
Bealls has financial stability and stamina, which is another good point to mention as it will ensure you have a job for many good years to come.
Tell me about yourself?
This question is not necessarily intended to give you the chance to talk about your skills and experiences. This question is more an opportunity to let your personality out a bit.
If you have a fun hobby or have an adventurous side then this is your chance to talk a bit about it. Don't offer too much by way of personal information, however.
If you could be any animal, what animal would you be?
Intended to see how quick on your feet you are with your responses, this question may seem silly. However it is a popular tactic used by interviewing managers.
When working with customers in a retail environment you'll often be faced with situations that require quick thinking. So answer this question with confidence, and keep in mind that it's less about your wanting to be a donkey but more about your quick thinking.
Preparing for the Interview
There is no excuse for not taking the time to present yourself professionally when you arrive for your interview. Keeping your choice in outfit leaning toward the business casual.
Ladies should wear a pair of pressed slacks, and a solid colored shirt. Keep the accessories to a minimum, and also go easy on the perfume. This is not the time for ripped jeans and flip-flops, so take a bit of time to spruce up your appearance. Remove any excessive piercings, and keep your hair tidy.
Gents should consider pressed slacks, and either a polo shirt or a button down shirt with a tie.
Make the right first impression.
Be sure to take with you a copy of your application, and your resume. Providing the interviewing manager with a list of your references is also a good idea.
Helpful Research for Your Bealls Interview
Bealls had a humble start in 1915, when Robert M. Beall opened a dry goods store in Bradenton, FL. Still headquartered in Bradenton today, Bealls has grown to include department stores, and retail outlet stores offering a wide selection of products to appease even the most discerning customer.
Today the more than 530 retail store sites generate more than a billion dollars in revenue. Bealls is not only an integral part of the economy in Florida, but it is one of the top employers in the state.
Bealls employs more than 10,000 people
The company is privately owned, and still managed by the founding family
Bealls was voted one of the best places to work, for commuters, in 2012