BB&T Careers & Jobs – Application, How to Apply, Requirements & Interview Tips
Last Updated:
January 7th, 2020

by

With a BB&T career, you'll get a chance to work at what Forbes called one of the Best Banks in America in 2019!

BB&T stands for the Branch Banking and Trust Company. It's a bank holding company with headquarters in Charlotte, North Carolina. Recently in December 2019, BB&T merged with SunTrust Banks. Together they will eventually become known as Truist Financial Company. 

This guide will show you everything you need to know to get a job at BB&T. Here, you'll read about jobs you could apply for, how to submit a BB&T application, salaries you could earn, and even interview questions you might get asked!

At BB&T, you could work as a Teller, Banker, Customer Service Representative and more!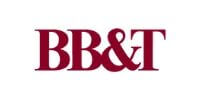 BB&T Jobs & Careers
To apply for a job at BB&T, you can use their careers website.
Here, you can find the perfect job for you! There is also a Frequently Asked Questions (FAQ) page to help you. BB&T offers you many different jobs like:
Teller
As a Teller, you'll be helping the bank's customers with everyday banking tasks. These are things like deposits, withdrawals, and other account-related tasks.
You'll be the friendly face of the company to customers who walk into the bank. Your responsibility will be to help them understand the bank's financial products and services.
You'll enjoy this job if you like serving customers. It'll also help if you've had past experience in handling money. Most of all, having a pleasant personality is quite important when serving customers.
Banker
As a Banker, you'll be working with customers on a more personal level. This means sitting down with them and listening to their needs carefully. Once you understand them, you can recommend the best products and services to suit their needs.
If you're in this role, you may even build relationships with local businesses. In a way, you'll represent the branch in the community around your location!
You'll be great at this job if you're good at building relationships. It's also important that you're good at persuading customers and selling financial products.
Customer Service Representative
As a Customer Service Representative, you'll help customers with challenges they might be facing.
For example, a customer may be confused about the bank's services. Or, maybe they're facing a problem with one of their accounts. Whether it's face-to-face or on the phone, you'll be the one customers come to for help.
Aside from helping customers, you'll also be promoting the bank's financial products and services. This means spreading awareness of how the bank can make customers' lives easier.
You'll be great at this job if you're a resourceful problem-solver. Your workday will involve speaking with many customers who have different problems. It's important that you can work fast to solve a customer's problem so you can move on to the next one.
Systems Consultant
A bank depends on many financial systems to run its business. These financial systems need to be maintained constantly. If they break down, they'll need to be fixed quickly. As a Systems Consultant, that's where you come in!
Your responsibility will be to maintain the bank's IT systems. You'll also help your colleagues learn how to use those systems efficiently. If anything breaks down, you'll be the one to get it up and running again.
For this role, it's important that you have the technical skills to do the job. However, you'll also need to be a team player. You'll be guiding your colleagues, so it helps if you're good at technical writing.
Collection Representative
As a Collection Representative, you'll be responsible for working with delinquent customers.
This means customers who are late on their payments. Your focus will be on working with the customer to make sure that they pay whatever it is that they owe.
This means following up with customers on the phone, through mail or even face-to-face. As part of this job, you'll also be keeping financial records updated.
You'll go far in this job if you're a resourceful problem-solver. It's also important that you can keep your cool no matter what. This is because some customers may not be as pleasant as others.
Manager Jobs
At BB&T, there are also many Manager jobs that you can apply for. Examples of this are the Branch Manager and Vice President positions.
As a Branch Manager, you'll be responsible for a BB&T Bank branch of your own. You'll make sure all the different teams under you perform their best.
If any of them have a problem they can't solve on their own, they'll bring it to you for guidance and advice.
As a Vice President, you'll be responsible for a division of BB&T. Your job is to make sure it runs smoothly by following BB&T's overall company strategy.
Your focus is more on the 'big picture' kind of issues.
How Much Does BB&T Pay (Hourly & Salary)?
At a minimum, you could make $16 an hour as a Teller, 29% above the national average for similar positions.
To get a better sense of what you could make working at BB&T, here are a few other examples:
With a job at BB&T, you'll get access to many great benefits.
These include health benefits like medical, dental, and vision coverage. It also includes financial benefits like a 401(k) savings plan and a unique BB&T Corporation Pension Plan.
The company also supports your pursuit of work-life balance and professional development with staff initiatives.
How Old Do You Have To Be To Work At BB&T?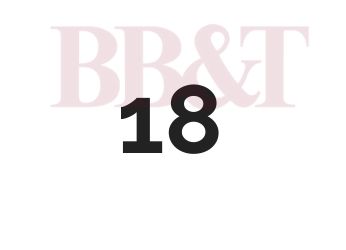 You have to be at least 18 years of age to work at BB&T. You can apply as an 18 year old for any job at this company. You can apply for entry-level positions like:
Teller
Customer Service Representative
Banker
Does BB&T Drug Test?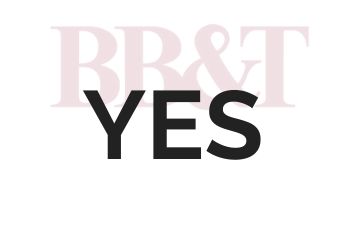 Yes, in some cases, BB&T does perform drug tests.
Previous applicants have shared that this is done using a urine test. The drug test may be done on-site or you may be sent to a third-party facility to have it done.
Whatever the case may be, it's always safer to assume that a drug test will happen.
Possible BB&T Interview Questions & Tips

Why Do You Want To Work At BB&T?
This is a normal question that recruiters will ask at an interview. They ask this question to understand your reasons for wanting to work at BB&T. Recruiters want to know if your reasons are a good match for the company's work culture.
A good answer is one that's related to your personal strengths and interests. For example, maybe you have a passion for finance, or maybe you like helping customers. These kinds of answers will show that you'll add value to their business.
What Are Your Greatest Strengths/Weaknesses?
Recruiters ask this question to see how well you know yourself. A good answer is one that's honest but also humble. If you're good at something, say so!
But make sure it's something that's useful for the job that you want.
If you're talking about a weakness, make sure to also say how you're overcoming that weakness.
For example, your weakness might be that you're scared to ask for help even when you need it. You can then say that you've practiced by asking friends and family for help you with small favours.
What Would You Do If…
This is a 'scenario' or a 'pretend' question.
Recruiters want to see how your brain works when you're faced with a challenge. A good answer depends on what problems they give you. However, there are ways to make your answers sound better.
You should say that if you can't fix the problem yourself, you'll ask a colleague or manager for help.
This shows that you're humble enough to ask for help. It also shows that you're a team player.
BB&T Hiring Process
Overall, past applicants have shared that the hiring process at BB&T is a positive experience. They found it challenging, but not too difficult.
In total, the process should take around one week.
The hiring process usually starts with a screening phone call. This is followed by an interview on-site. Depending on the job you're applying for, you might get interviewed in a group with other people.
No matter what position you're applying for, it's always good to look your best. Be sure to wear a formal or business casual outfit at a minimum.
Does BB&T Do Background Checks?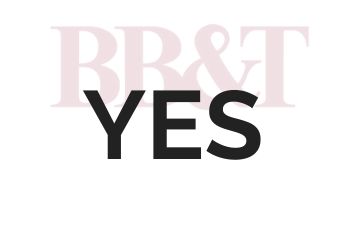 Yes, BB&T does background checks.
It's not clear how far back into your history they will look for your background check.
Since BB&T is a financial institution, they might also look at your credit history. If this background check doesn't finish quickly, it will make the overall hiring process take longer.