Baskin Robbins Jobs & Careers – Application, How to Apply, Requirements & Interview Tips
Last Updated:
June 15th, 2020

by

Ice cream fans interested in working at one of the more beloved companies in the industry can follow this guide for best completing the Baskin Robbins job application.

Baskin-Robbins has grown from 31 to more than 1,000 ice cream flavors. With more than 2,800 independently-owned franchise locations within the United States, Baskin-Robbins stores are constantly seeking people-friendly and passionate employees.

Candidates are drawn to the company's franchises with the promise of delicious, old-fashioned ice cream choices, and remain as members of the Baskin-Robbins family.

The following guide will help you show the most unique side of you to the hiring manager. From ice cream flavors to cake-decorating techniques, Baskin-Robbins franchise locations value individuality within their applicants.

Pick up an iconic pink spoon and dig into the tips below to learn how to land your job at Baskin-Robbins.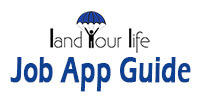 How to Apply for Employment at Baskin-Robbins
After you've committed to applying to Baskin-Robbins, you should print a copy of your resume, dress in business-casual attire and head on down to your local frozen dessert franchise.
The company does not have an online application, and its restaurants are all independently owned and operated by franchisees. So, the application itself may vary from location to location. You can find your local Baskin-Robbins here.
Application Information
Minimum Age Requirement: All candidates must be at least 14 years of age, which is normally when young teens can obtain working permits. Baskin-Robbins prides itself on being the ultimate first-job experience.
Hours of Operation: Depending on where the Baskin-Robbins is located, employees can expect to work between the hours of 4 a.m. and 12 a.m.
Methods of Application: All candidates must fill out an application by completing one in person at their local Baskin-Robbins. Each location is independently owned and operated by individual franchisees who have sole discretion in using whatever form of job application they choose.
The Best Time to Apply
The first step in the Baskin-Robbins' application process is determining to which store you wish to apply.
Once you have identified the nearest location, check the hours the store is open. You will need to physically visit the restaurant to fill out an application.
Avoid the busiest hours, such as after dinner treat time.
Call Ahead of Time
Prior to visiting your local Baskin-Robbins, call to ask if they are currently hiring.
If not, find your next local Baskin-Robbins. Tip: go the extra mile & fill out an application for when the restaurant is hiring in the future.
Filling Out the Application: What to Expect
The Baskin-Robbins paper application should be very straight-forward. As mentioned before, the application can vary from location to location, so be sure you follow the directions on the application you have closely.
Expect to list your contact information, including phone number, email address and house address.
You will be required to list your employment and educational histories.
While filling out the application, you will have the option to list your availability and whether you are seeking full-time or part-time employment.
Application Tips
Don't Forget Your Resume
If you have a long list of previous places of employment or several items to list under education history, print a copy of your resume and bring it with you.
Consider this your cheat sheet. Having the information right in front of you will ensure the accuracy of information you put on the application.
Focus on Your References
Prior to walking into a Baskin-Robbins franchise, create a list of references, including names, titles, phone numbers, email address, place of employment and years known.
By putting this information all in one place, candidates can avoid shifting through countless phone contacts while filling out the application.
Remember to ask your former boss prior to listing him as a reference. Advanced knowledge ensures time to create a stellar recommendation.
Over-dress to Impress
When choosing to fill out an application at a Baskin-Robbins franchise location, you should be aware of the impression you will leave.
If the hiring manager is on duty, would you rather him see you in jeans and a t-shirt or a pair of black slacks that scream professional?
Even if you're hitting the gym after your interview, leave your sweats in the car. Often, applicants will be taken directly into an interview after filling out the application.
Don't be caught off guard. Take a business causal approach with your clothing choices to present a serious candidate.
Should You Follow Up?
The status of your application may be obtained with a simple phone call.
Candidates should give the hiring manager a couple of days to look over the application, and then follow up with a phone call (especially if you are a savvy Land Your Life-reader.)
Ask to speak directly to the hiring manager. If unavailable, ask for a better time to call.
Be persistent. Your interviewer will admire your tenacity and see how eager you are to become part of their Baskin-Robbins franchise location's team.
Positions and Salary Information
Headquartered in Canton, Massachusetts, Baskin-Robbins comprises approximately 7,300 retail locations in 50 countries, all independently owned & operated by franchisees.
The company's franchisees, in total, employ thousands of workers in the United States & abroad. From manager to ice cream scooper, many employees enjoy great benefits, great ice cream and a supportive working environment.
NOTE: The salary & hourly wage figures given below are estimates based on online employee reports & reviews. Each Baskin-Robbins location is independently owned & operated by franchisees, who are free to determine positions offered by their restaurant, the salary for each position, and their individual store's pay scales.
Assistant Manager – Report to restaurant manager, adjust product displays, proactively recognize safety hazards – The average assistant manager usually makes between $10 and $11 per hour.
Cake Decorator – Meet Baskin Robbins Dessert Decorating Quality Standards, create a variety of cake designs, provide outstanding customer service – The average cake decorator usually makes between $10 and $11 per hour.
Ice Cream Scooper – Serve hundreds of flavors to customers, follow sanitation procedures, maintain ice cream station – The average ice cream scooper usually makes between $8 and $9 per hour.
Restaurant Manager – Maintain customer service standards, train new employees, ensure food safety standards are met – The average restaurant manager usually makes $35,000 and $40,000 per year.
Shift Leader – Train new team members, open and close store as needed, create staff/store schedule – The average shift leader usually makes between $8 and $9 per hour.
Team Member – Provide swift customer service, maintain food handling standards, keep freezer stocked – The average team member usually makes between $8 and $9 per hour.
Find A Baskin Robbin's Job Near You!
Best Entry-Level Positions
Baskin-Robbins franchisees frequently hire entry-level employees, giving those applicants first-job experience within a fun small-business setting. Those as young as Fourteen-years-old looking to gain work experience are perfect candidates for several positions.
Whether it's your first job, a move towards a career, or a second, part-time job, Baskin-Robbins will help you achieve your goals.
Team Member
The Baskin-Robbins team member has the hefty responsibility of making sure every guest leaves pleased and satisfied with their experience.
An outgoing and friendly personality makes for the perfect team member candidate. This position requires employees to provide fast service while functioning as a member of the Baskin-Robbins family.
A desire to learn and succeed are qualities of powerful candidates.
Ice Cream Scooper
An ice cream scooper does just that. He or she scoops the ice cream.
Responsibilities include maintaining sanitation and cleanliness standards at the ice cream station. Food handling and preparation policies must be followed to the Baskin-Robbins standards.
Although no experience is necessary, successful candidates will enjoy interacting with a variety of people.
Cake Decorator
Applicants with a more creative side should consider the position of cake decorator. Employees must be able to work efficiently while creating a vast array of cake designs.
The ability to self-motivate is a key trait in successful employees. Organizational skills are required and candidates must meet the Baskin-Robbins Dessert Decorating Quality Standards.
If hired, this position will allow you to create unique works of art while showing off your individuality.
Shift Leader
Are you looking to take the next step on the ladder but not quite ready to break into management? Many Baskin-Robbins franchise locations hire shift leaders.
Job duties include training new team members and creating the weekly schedule. Shift leaders must open and close the store as necessary.
Ideal candidates will have prior retail experience or have been employed with Baskin-Robbins as a team member or ice cream scooper.
Baskin-Robbins Careers in Management
Baskin-Robbins franchise locations are generally known for promoting from within. The assistant manager position offers excellent ground-floor training to become a restaurant manager.
Candidates for managerial positions may apply in person, submitting the same information as entry-level candidates.
Assistant Manager
The assistant manager at Baskin-Robbins reports directly to the restaurant manager.
On the path to managing their own restaurants, assistant managers train new employees, create new product displays, and maintain the safety of customers and other employees.
Candidates with retail experience jump to the head of the list as do those who desire to make a career out of working at Baskin-Robbins.
Restaurant Manager
The restaurant manager is a role model to other Baskin-Robbins employees. Responsible for providing leadership, the main priority of the restaurant manager is maintaining 100-percent customer service satisfaction.
In addition, restaurant managers will ensure the restaurant meets food, safety, cleanliness and sanitation standards.
Ideal candidates will have retail or restaurant management experience.
Interview Questions & Tips
The original Baskin-Robbins' mission was to create a fun and inviting neighborhood gathering place for local families. Almost seven decades after its conception, Baskin-Robbins still caters to its communities.
Study the following potential job interview questions for your Baskin-Robbins franchise location interview.
Demonstrate How You Are Dedicated To Serving Your Community?
During your interview, show the hiring manager how dedicated you are to the people and places in your neighborhood.
Have you volunteered for any local organization, including animal shelters and retirement homes? Do you have plans for your life that include giving back to the community?
Align yourself with this core Baskin Robbins' value to impress the hiring manager enough to put you on the short list.
How Familiar Are You With Baskin-Robbins' Flavors?
In 1953, when Baskin-Robbins was given its current name, the frozen dessert parlor had 31 flavors of ice cream – one for each day of the month. Today, the company boasts more than 1,000 different flavors.
Before your interview, familiarize yourself with the different tastes of Baskin-Robbins.
Everyone knows vanilla and even mint chocolate chip isn't too far off the beaten path. Wow your interviewer with your knowledge of Baskin-Robbins' products.
Talk about the candy corn, jamoca almond fudge and rock 'n pop swirl ice creams.
If you don't have firsthand experience, pick up an ice cream cone a day or two before your interview. If nothing else, you may find a new favorite ice cream.
How Flexible Are Your Hours?
Candidates who have flexible working hours will be more appealing to the hiring manger.
During your interview, stress that you can work nights, days and weekends. If you are currently in school or working another job, be upfront about your working restrictions.
Although you may not be able to work 24/7, let the hiring manager know that you are flexible within your limited hours.
Helpful Research for Your Baskin-Robbins Interview
In 1945, two brothers-in-law birthed the idea of serving innovative premium ice cream in Glendale, California.
Burton Baskin and Irvine Robbins created what was named the top ice cream and frozen dessert franchise on Entrepreneur's 35th Annual Franchise 500 Ranking. The company now prides itself on creating new and exciting flavor combinations.
Baskin-Robbins is known for its iconic pink spoon. This simple quirk represents customers' ability to try any of Baskin-Robbins' 1,000 flavors at no cost.
Irvine Robbins once said, "Not everyone likes all our flavors, but each flavor is someone's favorite."
In the past seven decades, Baskin-Robbins has grown from 40 stores in 1949, to 400 stores in 1960, to the current 2,800+ U.S. franchise locations.
What Employees Say about Working at Baskin-Robbins
Employees concur that free ice cream (at some locations) may just be the top perk of working for a Baskin-Robbins franchise.
Customer tips, a fun atmosphere and friendly co-workers are other benefits enjoyed by employees.
Although room for advancement isn't always prevalent, Baskin-Robbins franchise locations will typically support employees looking to advance their careers.