Bashas' Careers & Jobs – Application, How to Apply, Requirements & Interview Tips
Last Updated:
March 14th, 2020

by

Are you looking for a flexible, fast paced, friendly and productive working environment where your best friends are your co-workers, your management and your customers? Stop right there. A Bashas' career is what you want right now.

Bashas' is a company based in Arizona, and founded in 1932 after the first store was opened in Chandler. Family owned since its first inception, it operates under four distinct banners in over 120 stores all over Arizona.

Bashas' was nationally recognized for giving back over $100 million to the communities it serves and almost every employee leaves happier than they joined. Thanks to the immense growth opportunities and employee benefits the company offers, such as vacations and paid time off, employee discounts, job training, and more.  

The regional retail chain has a wide variety of jobs from entry-level positions such as cashiers, clerks, associates, etc. to senior-level such as managers, pharmacists, supervisors, etc.

Read on to find out how to become a part of the Bashas' family.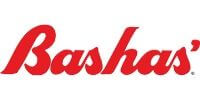 Bashas' Jobs and Careers

The fastest method for application is to visit their company careers page and go through all the options along with their requirements. 
Scan all the options with respect to locations and the type of job. Clicking a certain job will take you to a page telling you about the selected job's description and its requirements.
Job seekers can place multiple applications by using the online submissions manager.
Some examples of frequently available jobs are:
Department Clerk
Specific job duties vary depending on what department you're in, but overall, a clerk's duty is to provide customer service as well as to function as a basic sales associate. 
Assisting customers is a part of this job. This job provides prime opportunities to get industry experience (part-time or full-time). Scheduling is quite flexible and there is regular interaction with the customers.
This is an entry level job that pays an average of $11.18 per hour.
Cashier
The job of a cashier is to operate the cash register in checkout aisles as well as to assist the customers when they inquire about any products or services. Sometimes, they may have to double as sales or stock associates. 
This provides an opportunity to grow on a social scale since the job nurtures team oriented as well as socially friendly behaviour and growth. This is an entry level job that pays an average of $11.39 per hour.
Deli Associate
This job role requires one to provide responsive and exceptional services to customers at the deli counter. Giving recommendations, providing samples, weighing, packaging, pricing as well as responding to requests is a major part of the job. 
This position strengthens communication skills as well as responsiveness and organizational abilities of a person since the tasks require efficient accuracy. 
This is an entry level job that pays an average of $19,645 per year.
Bakery Clerk
This position includes filling all orders for baked goods like cakes and breads, and assisting the customer with whatever they need. 
Helping the baker with other roles like ingredients' measurement and mixing dough may be a part of the job. Anyone with a passion for baking can take up this job. 
This is an entry level job that pays an average of $10.73 per hour.
Order Selector
An order selector's duty is to choose, store, package, and monitor the product inventory while fulfilling all customer orders correctly. You'll ensure all the items are properly packed before they are delivered or shipped. 
This position helps polish your organizational skills while demanding efficiency and fast responses. 
This is  an entry level job that pays an average of $17.36 per hour.
Managerial Jobs
The duties of a manager includes creating schedules, training newly hired employees, assigning tasks daily, making sure operations go smoothly, etc.
This job provides a brilliant opportunity to hone leadership and organizational skills, along with strengthening ability to cooperate and communicate when it comes to other tiers of management.
The duties are further specified depending on which department you choose to manage. Examples:
Training Manager: Generally create, develop, implement and monitor training programs for employees. Annual pay of up to $33k-$37k.
Produce Manager: Tasks include overseeing selection, pricing, promotion as well as stocking of all produce. The job includes assisting customers. Annual pay of up to $46k-$51k.
Customer Service Manager: This job revolves around ensuring top quality customer service and fulfilling customer service goals. Annual pay of up to $44k-$48k.
How Much Does Bashas' Pay? (Hourly Plus Salary)

The average amount a cashier can earn at Bashas' is around $11.39 per hour, which is 6% above the national average.
To give an idea of how well Bashas' pays its employees, here is a list of some high in demand jobs along with their average pays:
Courtesy Clerk – $9 per hour
Cashier – $11 per hour
Order Selector – $17 per hour
Assistant Customer Service Manager – $44k per year
Sales Clerk – $26k per year
Delivery Driver – $36k per year
Bookkeeper – $37k per year
Pharmacy Technician – $36k per year
When compared with its competitors, e.g. Nature's Bakery, Bashas' pays its Order Selectors $17 whereas Nature's Bakery pays its Order Selectors $15.
Along with common employee benefits like vacations and paid time off, employee discount, job training, flexible working hours, etc., Bashas' nurtures an extremely friendly and growth oriented atmosphere where all the workers learn to trust and love each other (and their seniors) just like family.
Almost all of Bashas' job positions are paid more than the national average, compared to its competitors and other companies. The salaries ultimately guarantee employee satisfaction as a complement to the rest of Bashas' positive aspects.
How Old Do You Have To Be To Work At Bashas'?
To fulfil the eligibility criteria for any position, 18 years of age is the minimum requirement.
Does Bashas' Drug Test During the Hiring Process?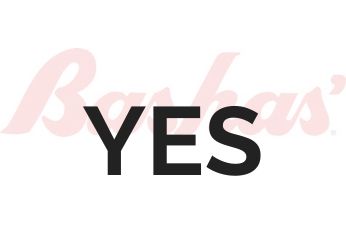 Yes, the company drug tests every applicant under the supervision of the hiring manager.
Does Bashas' Do Background Checks?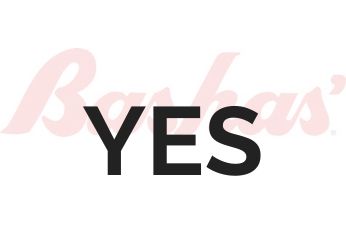 Yes, they run a check on at least the past 10 years of each applicant's life.
Potential Bashas' Interview Questions and Tips for Answering Them

Upon reaching the interview stage, you must prepare properly for the most crucial part of the hiring process. Before you walk in for the interview:
Research about the company's mission statement, history, employee benefits, departments, etc.
Dress in formal for best results or at least formal-casual attire e.g. dresses, slacks
Bring extra copies of your resumes in case
Don't be afraid of asking questions
Show them your friendly, easygoing attitude along with a promise of working hard
Why do you want to work for us?
Every company wants to know about your motive. Tell them that Bashas' interests you because of its core values and principles as well as the way it values employees and customers, and treats them like family. Show your appreciation for their policy of treating customers no less than royalty.
Are you a team player?
For companies that thrive on friendly and comfortable atmospheres, these aspects help the most in getting things done smoothly and hence, in gaining loyal customers.
Convince the interviewers that you have a winning and helpful personality, you always cooperate with your co-workers and always have room for improvement.
What do you look for in hiring a potential candidate?
They want to flip your perspective to show you what they expect of you. Tell them you will look for a friendly, cooperative and helpful attitude in a potential candidate as well as the promise of high quality deliverance in every task performed.
What is your availability for nights and weekends?
The question about your time flexibility will be a common one wherever you apply. The more flexible an applicant's working hours, the more likely he/she is to get hired, since extra hours may be demanded any day.
Are you able to work on foot for long periods of time?
Working in stores like Bashas' requires a lot of time spent running around responding to and fulfilling customer demands. Show a promise of hard work and attempting your best to please and satisfy each customer that comes your way.
Bashas' Hiring Process
The hiring process usually takes 1-2 weeks.
Apply for a job by filling out their online application forms.
Receive a call to be interviewed within the next few days on-site.
Give the on-site interview.
Undergo a drug test.
Undergo a background check.
Solver problem solving exercises they give you.
Respond to a phone call/screening.
If you pass all the steps mentioned above, you will most likely receive a job offer.