AutoZone Jobs & Careers – Application, How to Apply, Requirements & Interview Tips
Last Updated:
September 20th, 2019

by

Gear up for your AutoZone job application and let this guide accelerate your career chances.

AutoZone, Inc. is the leading retailer and distributer of automotive parts and accessories in the United States. They provide a range of car parts and accessories at affordable prices. Currently, the company has over 5,200 stores located in 49 U.S. states plus Washington D.C., Puerto Rico, Mexico, and Brazil.

In addition to these stores, AutoZone sells diagnostic and repair software on ALLDATA, specialized information through alldatadiy.com, and light parts and accessories via their online store.

AutoZone's employment opportunities cater to both entry-level candidates and seasoned professionals. They provide a range of jobs from hourly store positions to salaried jobs.

This guide will provide key information on the company's application and hiring process to help you land a job with AutoZone.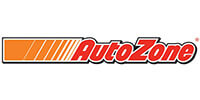 How to Apply for Employment at AutoZone
Most candidates apply online for AutoZone jobs. After finding an open position, you simply complete the corresponding online application.
You must keep the following information in mind when applying to AutoZone jobs:
Application Information
Minimum Age Requirement: Applicants must be at least 18 years old to qualify for AutoZone jobs.
Hours of Operations: AutoZone stores have varying hours of operation but are typically open Mondays to Saturdays from 8:00am to 10:00pm, and Sundays from 9:00am to 9:00pm
Methods to Apply: All applicants have to fill out an online application through the company's careers page.
Select Your Branch
Before beginning your application, you must select the branch you'd like to work in at AutoZone. Branch options include stores, distribution centers, and store support centers, to name a few.
You may experience slightly different applications based on your selections.
Create An Account
Once you have picked a branch, you have to specify a location and create an account with AutoZone. Creating an account is simple and only requires an email address and a password. Once done, you can start filling out your job application.
The application is pretty standard and asks for a name, social security number, address, email address, phone number, scheduling and pay preferences, education, work history, and more.
There's also a section with a brief questionnaire that asks you to explain your work experience and why you think you're qualified for the position.
You can then copy and paste your resume too.
Assessment Test
After the job application has been completed, you are required to take an assessment test. It's designed to show AutoZone whether you are a good fit for the company.
The questions test a variety of character traits like a your work ethic, work environment preferences, and team working abilities. Be true to yourself and honest.
Intern To Get In
AutoZone also has several recruiting practices to hire talented workers. For instance, they offer individuals, who are interested in working for AutoZone's corporate headquarters, the opportunity to sign up for a summer internship program.
Application Tips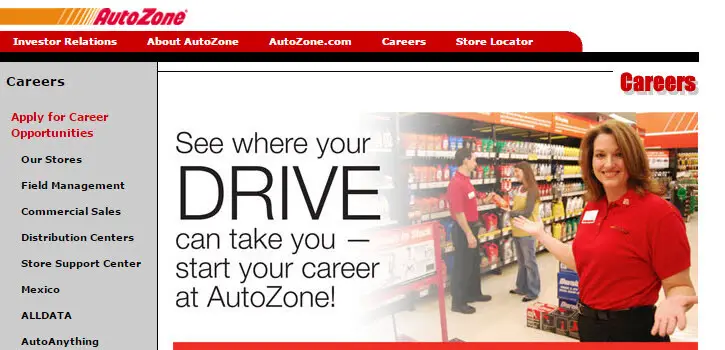 Copying and pasting a resume isn't required, but it can help you stand out, especially when the resume is tailored for the specific job.
Customize your resumes to include important keywords mentioned in the job description. Since many employers use applicant tracking systems to filter applications, including keywords when elaborating on your past experiences could make you stand out.
You Love Cars? Say So!
While not necessary, you should emphasize a passion for cars and auto parts when you're applying, as this quality is generally preferred. Additionally, if the application is for an in-store position, you should emphasize any previous sales and customer service skills.
The key is to include any and all relevant experiences to make your application stronger.
Tips To Be Assessed Correctly
When answering the assessment questions, you should provide thoughtful, assertive answers and avoid giving neutral ones. For instance, when answering a statement like "rather than waiting to be told, I tend to start doing what I think needs to be done," applicants should click "always" or "yes" rather than neutral answers like "sometimes" or "maybe."
Should You Follow Up?
AutoZone doesn't provide automatic application updates, so you have to be proactive once you've submitted your application. Log into your account to check the status or even add an updated resume.
After a week has passed, call the store you applied to and ask to speak to the manager. When on the phone, courteously ask about the status of your application, inquire about employment decisions, and reiterate your passion for the job.
Positions and Salary Information
AutoZone offers a wide range of employment opportunities from sales associate positions to various managerial jobs. The most common jobs for hire comprise the following:
Sales Associates: Employees who specialize in automotive parts and sell products to customers. They require great customer service skills as they often interact with people, answer questions, and locate parts. They should also be familiar with automotive products in order to accurately assist customers. Salaries for these positions are about $9.13 an hour.
Store Managers: Motivate Sales Associates to provide great customer service, work productively, and increase sales. They manage the recruiting, hiring, and training of sales associates and create their schedules to improve efficiency. Store Managers must have great customer service and leadership skills in order to motivate Associates and effectively manage them. Store Managers earn an average yearly salary of $47,079.
Field Managers: Employees who are either District Managers or Regional Managers. District Managers lead a team of Store Managers, while Regional Managers lead a team of District Managers. Their roles are fairly similar in that they lead a team of talented individuals to drive sales, develop business strategies, and improve customer experiences. Aspiring Field Managers require extensive knowledge of auto parts and a passion to achieve results. District Managers can expect to earn an average salary of $72,388, while Regional Managers earn about $90,697.
Commercial Managers: Employees in commercial work who help customers grow their own businesses. These managers generally come in two forms: Territory Sales Managers or Area Sales Managers, where the latter leads a team of the former. Both roles largely cultivate new accounts, sell products, and drive sales. Candidates for these roles require expert customer service skills and managerial skills. Commercial Sales Managers earn about $42,751 a year.
In addition to these popular jobs, AutoZone offers opportunities at their distribution centers, store support centers, ALLDATA, and in Mexico. The company also boasts several corporate jobs in marketing, finance, human resources, and more.
The salaries for these jobs vary but a list of salaries for AutoZone jobs can be found here.
Best Entry-Level Positions
Entry-level employees at AutoZone require great customer service skills. While familiarity with automotive parts is preferred, it isn't required.
The three most common entry-level jobs at the company are parts Sales Associates, Customer Service Representatives and Parts Delivery Drivers. Below is some further information on these entry-level jobs:
Parts Sales Associates
Employees who work the sales floor and assist customers. They use their knowledge of automotive parts to answer customer questions, provide detailed product reviews, and sell merchandise.
In addition to this knowledge, they must have an innate ability to connect with customers and build rapport.
Since their primary goal is to sell parts, they'll need to put their communication and sales skills to use. By doing so, the associates become trusted advisors and can successfully sell parts to customers.
Parts Sales Associates can expect to earn about $10 per hour.
Customer Service Representatives
They work the floor at AutoZone stores. They interact with customers, answer questions, and locate products.
When necessary, they assess customer vehicles and diagnose mechanical issues. They can also be found checking and replacing key parts like car batteries.
One of their main responsibilities includes ringing up customer orders at cash registers.
Customer Service Representatives require great personalities and communication skills to successfully engage people in the stores. Without these skills, they can miss out on connecting with customers and building loyal clients for the company.
Employees in these roles, like Parts Sales Associates, can expect to earn up to $10 an hour.
Parts Delivery Drivers
Delivery drivers pick up and deliver parts to stores and customers. They find efficient routes to take and drive responsibly in order to positively represent the company on the road.
Drivers, unlike the other entry-level candidates, must be 21 years of age in order to apply. They must have a valid driver's license and clean driving record too.
The job also requires drivers to have specific traits to excel in these positions. For instance, drivers must have great communication skills in order to check in and provide updates on their deliveries.
They also need to be organized in order to coordinate timely pick-ups and drop offs.
In addition to these traits, AutoZone employs drivers who can lift and move 50 pounds worth of products.
Drivers, like other entry-level candidates, can expect to earn up to $10 an hour
AutoZone Careers in Management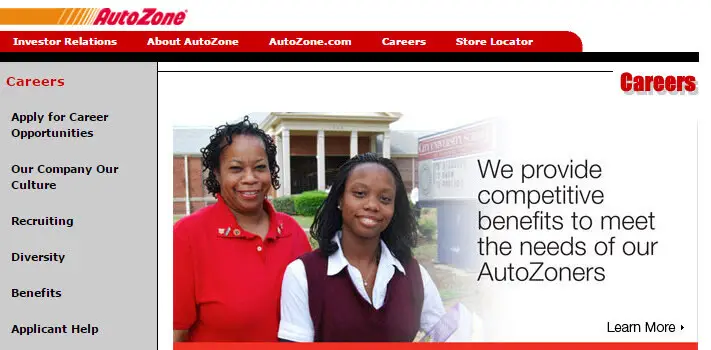 AutoZone offers a range of careers in management. The most common ones are Store, Field, and Commercial Managers. Applicants for these jobs must be experienced professionals who are familiar with the automotive industry.
A minimum of three years experience in an automotive retail setting is ideal. You must be at least 18 years old and have a high school diploma in order qualify for these jobs.
Store Manager
AutoZone Store Managers work with a team to drive sales and results. They're in charge of hiring, training and developing new staff, including entry-level workers.
They also manage the team to increase productivity. This can involve anything from creating staff schedules to implementing strategies for increased sales.
Additional responsibilities comprise maintaining safety standards, ordering inventory, and ensuring customer satisfaction.
Sales Associates can become Store Managers through AutoZone's Manger-In-Training program, which promotes seasoned associates from within.
Field Manager
Field Managers are either District Managers or Regional Managers.
District managers lead a team of Store Managers and oversee how those stores are run.
They build strong Store Managers by providing counsel and building people capabilities. They solve business challenges within stores, drive results, and increase sales.
District Managers also assist store managers with implementing local strategies to specific store needs.
Regional managers lead a team of District Managers. They train and develop successful District Managers to increase sales, improve store standards, and enhance customer experiences.
Commercial Manager
Commercial Managers, or rather Territory Sales Managers and Area Sales Managers, work on the commercial side of AutoZone.
Territory Sales Managers pursue new accounts, build rapport with potential clients, and cultivate business relationships. They then sell AutoZone products to commercial customers.
On a daily basis, they work to increase volume of sales and make sales calls.
Area Sales Managers lead a team of territory sales managers to drive results, increase sales, and develop new accounts. They oversee the entire management of commercial customers.
Interview Tips
AutoZone interviews are mostly one on one involving the Store Manager and, in some cases, the District Manager too. The interview usually takes place at the store you're applying to.
You should expect to answer basic questions that test your eligibility for the position. These questions are fairly standard and involve questions that test your strengths and weaknesses, past experiences, and team working abilities.
Brush Up Your Knowledge About Cars
In addition to these general questions, you should brush up on your knowledge of automotive topics. AutoZone interview questions can touch upon a your expertise in cars, repairs, and parts selections.
Dress Professionally
As with any interview, you should dress in professional, office attire. Bring multiple copies of your resume and be prepared to provide potential references upon request.
Be Costumer Friendly
Other questions test your customer services skills and communication skills. Below are some possible questions to expect and answers to give based on different AutoZone jobs.
Possible Interview Questions
How Would You Deal With A Difficult Customer?
To answer this question, you should realize that the interviewer is testing to see how much value you place in customer service. As a prospective Sales Associates you need to show your customer service skills and your ability to stay calm during intense scenarios.
So, a possible answer could be, "I believe that the customer always comes first and I've learned not to take things personally. This truly helps in diffusing situations and reaching some form of a solution."
"I always start by listening to the customer, while maintaining my cool to really understand the reasons behind their complaints. I show them I care and if I can't provide assistance, I'll tell them I'll get the manager."
"Sometimes, all they really want is to talk to a manager and have their complaints heard."
What Were Some of Your Biggest Accomplishments With Your Past Employment?
Be prepared to speak about relevant past accomplishments. You'll need to have thoroughly read the job description in order to know what the interviewer is looking for.
For instance, the Store Manager will be required to increase sales so the candidate. You can then elaborate on past accomplishments with increasing sales.
Store managers are also expected to lead Sales Associates, so you can discuss your past leadership roles and how you successfully motivated a group of people to work efficiently.
When answering these kinds of questions, you should also come in prepared to quantify you answers. This can be monetary, like providing a number for the increased sales, or percentages, like providing a figure for how efficient a group became.
Describe A Time When You Were In A Hectic Situation And How Did You Deal With It?
For behavioral questions such as these, you should employ the S-T-A-R method, which stands for Situation, Task, Action, and Results.
You'll need to describe the past situation, the task that needed to get done, the action you took, and the result that came about because of your action.
A possible answer for this question could be, "Well, at my last job, a customer came in cursing and yelling at everyone. I knew I had to calm him down, so I could help him and ensure other customers weren't frightened. I dealt with the situation by staying calm, stepping out of my shoes, and really analyzing the scenario from the point of view of the customer."
"That's when realized his complaints were coming from a place of frustration. The customer had installed one of the parts incorrectly. So, I volunteered to come out and see his vehicle. By that time the customer had calmed down, since I had been patient with him."
"I walked him through the installation process and apologized for whatever inconvenience he'd experienced. He left apologetic and happy."
Helpful Research for Your AutoZone Interview
AutoZone was founded by J.R. Pitt Hyde III in 1979 but at that time, it was called Auto Shack. The first store was in Forrest City, Arkansas.
Pitt saw a need for an automotive parts store to help people with the upkeep of their cars. So, he founded Auto Shack, and incorporated a supermarket retail feel so that the company was largely customer service based.
In 1966, the company began a program, which offered credit and delivery to technicians. It then purchased ALLDATA, the country's leading provider of automotive software in diagnostics and repair.
In 1988, the company decided to expand its stores into Mexico.
Massive Growth
Today, AutoZone is the leading auto parts retailer in the United States and is a Fortune 500 company. The CEO, William "Bill" C. Rhodes III has been CEO since 1995.
Since his first year, AutoZone grew from a $5.7 million business to an $8.3 million business. He's been mentioned as one of the best bosses by Forbes based on how much AutoZone grew.
Customers First
The company calls its employees "AutoZoners" and has one pledge centered around customer service: "AutoZoners always put customers first! We know our parts and products. Our stores look great! We've got the best merchandise at the right price."
As far as values go, the company believes that an AutoZoner always "puts customers first, cares about people, strives for exceptional performance, energizes others, embraces diversity, [and] helps teams succeed."
What Employees Say About Working At AutoZone
Based on AutoZone glassdoor reviews, AutoZone scores a 2.9 rating out of 5 from employees who've submitted online reviews.
46% of the same employees say they'd recommend the company to a friend, while 63% approve of the current CEO, Bill Rhodes III.
Employees generally enjoy working at AutoZone and give several reasons as to why this is so. For instance, they love the company's culture and values, the good sales environment, and the motivational managers.
Other common pros to working at AutoZone are the flexible hours, the ability to move up the ranks, and the company's great training opportunities.
Some of the popular complaints about working at AutoZone are employees have to be on their feet for most of the day, customers can be incredibly rude, employees aren't paid well for the jobs they do, and there aren't any benefits for part-time workers.