Arbys Careers & Jobs – Application, How to Apply, Requirements & Interview Tips
Last Updated:
June 18th, 2020

by

With an Arbys career, you'll be working at the first nationally franchised sandwich restaurant in America!

Arby's was opened in 1964 in Boardman, Ohio by Forrest and Leroy Raffel. Arby's is most popular for its classic Roast Beef and Beef 'n Cheddar sandwiches.

Arby's has its headquarters in Sandy Springs, Georgia. Now, there are more than 3,400 Arby's locations. These locations are across the U.S. and in other countries all over the world.

This guide will teach you everything you need to know to land a career at Arby's. First, you'll read about popular jobs. Then, you'll see salaries you could earn. You'll even pick up handy tips for your interview.

At Arby's, you could work as a Cook, Sandwich Maker, Cashier and more!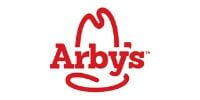 Arbys Jobs & Careers

To find the perfect job closest to you, check out the Careers at Arby's website. Here, you can also find out what it's like to work at Arby's.
At Arby's, you can apply for many jobs like:
Team Member
As a Team Member at Arby's, you'll be the friendly face that customers see. You'll help to collect customer's food orders. With your teammates, you'll prepare those items. In this role, you'll need a pleasant personality. Working fast on your feet will also be an advantage.
Cook
As a Cook, you'll be working at the back of the house in an Arby's kitchen. You'll prepare raw food ingredients. As orders come in, you'll then prepare cooked items according to Arby's standard recipes. For a job like this, it's important that you're comfortable working on your feet in a hot environment.
Sandwich Maker
In the Sandwich Maker role, you'll work as a specialist! As orders come in, you'll focus on preparing Arby's sandwiches. It's important that you can multitask, so you can handle different orders at the same time. Having good hygiene and being organized are also advantages.
Cashier
Being a Cashier, you'll help to collect payments from customers and provide correct change (if any). Here, you'll tell customers about any special promotions Arby's might have. Being a friendly person is important for this role.
Customer Service Representative
As a Customer Service Representative, you'll be working at an Arby's Support Centre. When Arby's customers have a question or complaint, you'll be the one to help them with it. You will communicate with customers on the phone or through email. Being a problem-solver is important for this job.
Manager Jobs
If you're looking for Manager jobs, Arby's also has opportunities for you. These include the Shift Manager and General Manager roles.
As a Shift Manager, you'll be leading the restaurant team for a particular shift. During this time, you'll motivate and guide your team to follow Arby's high standards.
As a General Manager, you'll run your own Arby's location. You'll be responsible for making sure that your location is profitable and always bringing in customers.
How Much Does Arby's Pay (Hourly & Salary)?

With a career at Arby's, you'll be given access to lots of great benefits. You'll have a 401(k) plan. Also, you'll be provided Health, Vision, Dental and Life Insurance coverage. Your uniforms will be provided to you and you'll even have staff meals.
At a minimum, you could earn $8 as an Operator, 46% below the national average for similar jobs elsewhere. Here are a few other salaries you could earn:
Team Member ($10 an hour)
Cook ($11 an hour)
Sandwich Maker ($10 an hour)
Cashier ($10 an hour)
Customer Service Representative ($10 an hour)
Shift Manager ($11 an hour)
General Manager ($14 an hour)
How Old Do You Have To Be To Work At Arby's?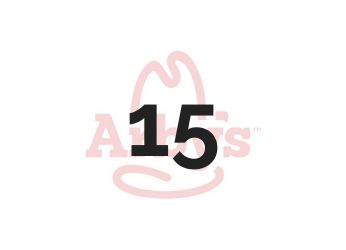 You have to be at least 15 years old to work at Arby's. This is true for almost any job you might apply for at Arby's. At this age, you could work as a:
Crew Member
Sandwich Maker
Cashier
Does Arby's Drug Test?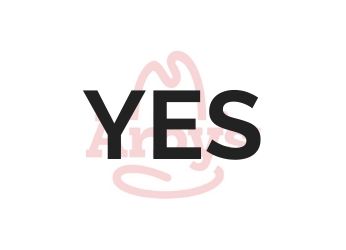 Yes, Arby's does perform drug tests. Past applicants have said that these drug tests happen rarely. No matter the odds, it's always safer to assume that a drug test will happen.
It is not clear how they'll perform the drug test, or where they'll do it. However, companies usually do it by collecting a urine or hair sample either on-site or at a third-party location.
Does Arby's Do Background Checks?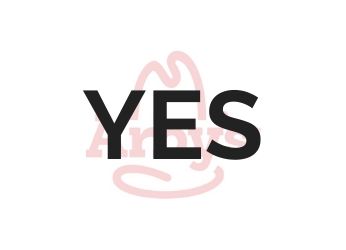 Yes, Arby's does conduct background checks. However, it's not clear how far back they'll look into your history. Arby's has hired applicants with criminal records in the past.
Possible Arby's Interview Questions & Tips

Why Do You Want To Work At Arby's?
Show them what that job means to you! Recruiters would like to know that the job isn't just about the paycheck to you. You can tell them how it connects to your personal interests.
Tell Me A Few Things About Yourself
Give them a general introduction to who you are as a person. You can start by talking about where you're from. Then, you can say a little about your previous jobs.
Where Do You See Yourself In Five Years?
Recruiters ask this question to see if you have ambition. You can say that you see yourself in a leadership role in five years. For example, this could be a Manager role.
How Would You Handle A Difficult Customer?
In a customer-facing role, it's important that you can handle difficult customers. Always remain calm, and listen to what they have to say. If you can't solve the problem, as a Manager or colleague for help.
What Do You Do If Your Teammate Does Something Wrong?
Recruiters want to know that you're honest and trustworthy. If you see your teammate doing something wrong, always avoid conflict. Bring it to your Manager and ask them for guidance.
Arby's Hiring Process
Past applicants feel that Arby's hiring process is a positive experience. They've shared that the interview process is easy. On average, the process should only take a day or two.
The process sometimes begins with a screening phone call. You'll almost always be interviewed on-site at an Arby's location. They may even give you a problem-solving exercise to test you. 
No matter what job you're applying for, always dress to impress. Come dressed to your interview in a business casual outfit.