ALDO Jobs & Careers – Application, How to Apply, Requirements & Interview Tips
Last Updated:
September 20th, 2019

by

If you are passionate about shoes, filling out an ALDO job application may be the career move that is right for you.

If you want to work for a company that genuinely supports its employees, look no further than ALDO. The international shoe and accessories retailer refers to its team members as the lifeblood of the company.

With more than 1,750 stores in 87 countries, ALDO is constantly seeking to add to its already diverse workforce.

Known as a brand with a conscience and a brand that cares, ALDO offers competitive wages, opportunities to volunteer within the community, and a chance to realize your full potential.

The following guide will help you land a job at ALDO by providing personalized tips.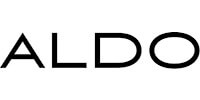 How to Apply for Employment at ALDO
Whether your mouth is watering for the employee discount, or you love being surrounded by all types of shoes, ALDO has the position for you.
With 200 million annual customers, ALDO is seeking dedicated individuals with a passion for shoes and working with people.
Minimum Age Requirement: Applicants must be at least 18 years of age.
Hours of Operation: Employees can expect to be scheduled between the hours of 10 a.m. and 9 p.m. Monday through Saturday. Sunday hours are generally shorter, ranging from 11 a.m. to 6 p.m. ALDO employees are always able to enjoy Sunday night dinner with the family.
Methods of Application: Managerial candidates can submit an application online after searching for an open position here. If you do not find a particular position to apply for, you can submit a Spontaneous Store Application. Although entry-level candidates are able to submit a resume online, ALDO encourages these applicants to visit the store and speak directly to the hiring manager.
Submitting Your Application
After deciding to submit an application to ALDO, candidates can upload a resume and/or cover letter. You will be asked to create a profile consisting of your last name, first name, email address and phone number.
The Spontaneous Store Application asks candidates which position they are applying for. The dropdown menu features in-store positions, including cashier, sales associate and stock coordinator.
Candidates can choose more than one position by holding the control button and using the mouse to select a second title.
The application asks for your start date and which shifts you are most able to work: morning, afternoon and evening. You will also be asked if you could work for another division, including CALL IT SPRING, LITTLE BURGUNDY and GLOBO.
The last portion of the application are response questions. Candidates can use up to 3,000 words to answer each question. The questions are:
What makes you an ideal candidate?
Describe your academic background.
Describe your work experience.
List specific accomplishments.
Application Tips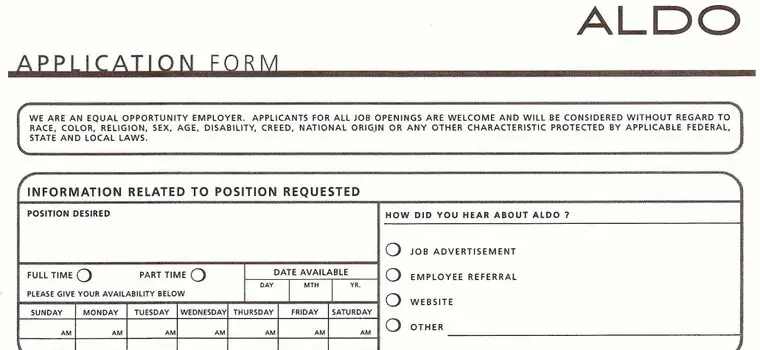 Before you begin the application process, create an updated version of your resume. Once the information is complete, you can submit your resume online or with your in-person application.
What Should Go on Your Resume?
Your resume is a snapshot of your past working and educational experiences. Highlight previous job duties whose experience can carry over to your job at ALDO, focusing specifically on customer service skills.
Show the hiring manager that you are ready to take on a position at ALDO.
Applying to more than one store or choosing more than one desired position will increase your chances of landing a job at ALDO. Don't overdo it and apply to five stores, but consider applying to two locations or to both a cashier and sales associate position.
How to Answer the Final Questions
The final questions of the online application are the most important. For each of the four questions, candidates can answer with up to 3,000 characters.
When ALDO asks what makes you an ideal candidate, list previous customer service positions. Describe how you worked as a team in a former position or at school, or express your knowledge of and passion for shoes.
For the second and third questions, give a comprehensive overview of your educational and employment experiences.
Focus on accomplishments from your previous positions. Highlight any awards, achievements or recognition you received, and describe in detail why these honors were bestowed upon you.
Always proofread your answers for spelling and grammatical mistakes prior to submitting your application.
Should You Follow Up?
To check the status of your application, call the ALDO location to which you applied. Ask to speak directly to the hiring manager. If he is unavailable, ask for a better time to call back.
Positions and Salary Information
ALDO employs more than 20,000 team members in both entry-level and management positions.
While creating advancement opportunities for self-motivated employees, ALDO rewards its team with yearly honors, outstanding recognitions, and bonuses.
The company's goal is to make ALDO the number one fashion footwear and accessories retailer in the world and ALDO needs you to do it!
Assistant Manager: Recruit new team members, manage inventory and loss prevention, control operating costs. The average assistant manager makes between $12 and $13 per hour.
Cashier: Ring customer orders, create accurate change, maintain knowledge of products. The average cashier makes between $8 and $9 per hour.
Sales Associate: Help customers find merchandise, clean store as needed, stock shelves. The average sales associate makes between $8 and $9 per hour.
Stock Coordinator: Receive shipments, stock shelves, price merchandise. The average stock coordinator makes between $10 and $11 per hour.
Store Manager: Ensure customer service standards are met, open and close store, motivate team members. The average store manager makes between $35,000 and $40,000 per year.
Best Entry-Level Positions
ALDO is committed to ensuring that every employee succeeds. Whether you're looking for job experience or a quick way to make some extra cash, the following entry-level positions are something to consider.
Entry-level candidates can expect a supportive working environment and competitive wages.
Sales Associate
ALDO's sales associates have the most interaction with customers.
Employees will be responsible for helping customers find merchandise and recommending styles. The sales associate also puts in special shoe orders and stocks shelves.
The ideal candidate will have experience in a retail customer service environment. Strong communication skills are a must.
Cashier
For candidates with excellent basic math skills, cashier may be the position for you.
Cashiers are responsible for ringing customer orders while provide accurate change. You will also be expected to close out the register at the end of your shift.
Successful candidates will have prior customer service experience and a demonstrated ability to learn quickly.
Stock Associate
Do you want to be the first to see the new shoe styles? Stock associate may be an ideal position for you.
Employees are expected to unload and price new merchandise prior to stocking the shelves. Although customer interaction is limited, stock associates must still ensure ALDO customer service standards are met.
Hiring managers look for candidates with good organizational and communication skills.
Seasonal Job Openings
ALDO, like most retailers, hires more employees around the holidays. To get some extra money while picking out employee-discounted merchandise, ALDO's seasonal job openings are an option to consider!
ALDO Careers in Management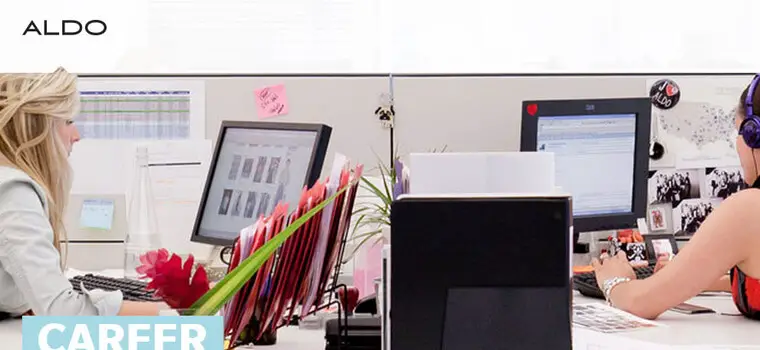 ALDO proudly works to build strong management teams, consisting of natural leaders, excellent communicators and upbeat personalities. Managerial candidates can look forward to competitive wages and rewards.
Whether you're already an ALDO employee looking to break into management or you have a background that makes you uniquely qualified, managers enjoy many benefits.
Assistant Manager
The assistant manager answers to the store manager and is responsible for recruiting and training new team members. Maintaining visual displays to the company standards is also part of the assistant manager's job.
This position requires candidates with excellent customer service skills. Ideal candidates will have one year of retail management experience, and strong leadership and team-building skills are a must.
Store Manager
Responsible for the financial success of one ALDO location, the store manager must be one who lives for fashion and shoes.
This position requires candidates who can provide leadership and structure to other team members while ensuring excellent customer service. Candidates should have at least one year of retail management experience.
Interview Tips
Align Yourself with Their Corporate Values
ALDO is proud to give back to local communities. The company works with War Child, Youth AIDS, CANFAR, Youth Fusion and the Cure Foundation.
Is volunteering important to you? Have you organized neighborhood programs or fundraisers? How closely are you tied to the community?
If so, show the hiring manager just how dedicated you are to charitable causes.
Aligning yourself with ALDO's corporate values will make you a much stronger interview candidate.
Mention Great Customer Service Experiences
It is ALDO's mission to provide an enjoyable and memorable experience for every customer. For interviewees with past customer service experience, mention times when you were able to make a customer's shopping experience pleasant.
Were you able to help them find the perfect product? Did you handle a complaint well enough to have the customer leave satisfied?
Demonstrate your ability to provide customers with a positive experience.
Talk About Relevant Personal Experience
The company believes that through a free exchange of knowledge and ideas, true innovation can be born.
What personal experiences would make you a good shoe salesperson? Do you have a daughter that loves dressing up in accessories?
Share that story with your interviewer, and explain how much you would like to help little girls and their mothers pick out the perfect pink bling. Showing the hiring manager what makes you unique will help put you on the shortlist.
Helpful Research for Your ALDO Interview
Founder Aldo Bensadoun, grandson of a cobbler, wanted to create a different kind of company that aimed to influence society and fashion using ethics and compassion. He created a brand with a conscience that is headquartered in Montreal, Canada.
ALDO's doors first opened in 1972 and was brought to the United States in 1993. With a presence in 87 countries, including France, Australia, India and Brazil, ALDO employs more than 20,000 team members.
The company takes a people-first approach, which guarantees the highest standards in quality customer service.
ALDO believes that exclusivity is key: shoe and accessory styles are created uniquely for ALDO stores. With the ability to reflect individual personalities in footwear, customers keep coming back for more.
ALDO is also known for its employee diversity. The company does not keep records of race, religion or sexual preference because it feels these classifications have no bearing on a person's character or performance ability.
What Employees Say About Working at ALDO
They say show me a man's friends and I'll show you the man.
At one ALDO interview, a candidate was asked to describe the people he usually hangs out with. Questions like this allow the interviewer to create the fun and supportive team that employees praise.
The employee discount is not to be looked over. One employee cited a 50% discount on merchandise.
Employees note that the sales goals are sometimes unrealistic, but ALDO supports open communication. Read more employee reviews here.