ALDI Careers & Jobs – Application, How to Apply, Requirements & Interview Tips
Last Updated:
January 21st, 2020

by

If you'd like to work in one of America's favourite grocery stores, then an Aldi career will definitely interest you.

Aldi is originally a German supermarket chain. Now, it has stores all over the world, including the United States.

Aldi has grown much bigger over the past few years. This means there are plenty of job opportunities you could apply for!

There are opportunities for you at their stores, their warehouses, and even at their corporate offices.

This guide will tell you everything you need to know to land a job and put together an Aldi application form.

You could work as an Operations Assistant, a Logistics Coordinator, or in many other positions!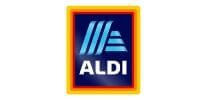 Aldi Jobs & Careers

You can apply for jobs at Aldi directly through their career website. This website helps you find jobs at Aldi locations that are closest to you.
At Aldi, you have a wide range of positions to choose from, including:
Retail Sales Associate
In this entry-level position, you'll help ensure that your Aldi store is always at its best. This means walking the aisles and making sure the store meets Aldi's high standards. Wherever you're needed, that's where you'll be! 
As you stock and organize shelves, you'll also act as the eyes and ears of the store. You'll clear any hazards or dangers around the store to keep staff and customers safe. Also, if there are any issues with the items being sold, you'll be the one to let management know.
This job will be great for you if you're the kind of person who likes to multitask. You'll also enjoy this job if you love helping customers and continually learning from all the tasks you'll do.
Cashier
This entry-level position is slightly more focused: you'll be operating the sales register, mainly. Here, you'll help to collect payment from customers. 
Since you'll be talking to customers, you'll also be helping them with any questions they may have.
In this role, you'll also be responsible for taking care of confidential documents. These include things like payment receipts. 
Don't forget: you're part of a team! So if there's help needed in other parts of the store, you'll lend a helping hand.
Working as a cashier can be quite challenging. It helps if you're okay with being on your feet most of the time. A friendly personality will also help you go far, especially when dealing with customers.
Stocker
A stocker is someone who makes sure supplies get to where they need to be. In this entry-level position, you'll help to receive new inventory being delivered. 
Using the right machinery, you'll unload, unpack, and then stock shelves with those items.
In this role, you'll need to work closely with your colleagues from other teams. This is to make sure that everyone has the right information. 
After all, your teammates need to know where you've put specific items, so they can tell customers when asked about it.
This job is good for you if you don't mind being on your feet and lifting items often. It's also important that you be a team player for this job because you'll be working closely with other teams. 
Being well-organized also helps, since you'll be keeping shelves neatly stocked with inventory.
Warehouse Lead
In this position, you'll be leading a team at a warehouse that holds Aldi's inventory. Working at the warehouse means dealing with deliveries that go both ways: incoming deliveries from suppliers, and outgoing deliveries to Aldi stores.
Being a warehouse lead means you'll have to know what local Aldi stores need and when they need it. 
From there, you can plan with suppliers to make sure your warehouse has the inventory you'll need to send out to those stores. To do all that safely, you'll also have to make sure your team is always following the right procedures.
This is a great role for you if you enjoy working in a warehouse environment. If you enjoy being a leader and pushing your team to be better, then this is a job you'll enjoy.
Customer Service Representative
As a Customer Service Representative, you'll be based at an Aldi Contact Center. Here, your job is to help customers with their questions, complaints, or any concerns they may have. 
As part of this team, you'll be the person representing Aldi towards customers. 
You'll represent the company on the phone, through email, and also on popular social media channels. Every day brings a new challenge, so you'll always get to test your problem-solving skills!
This role is great for you if you love dealing with customers. It also helps if you don't mind working in an office environment. 
This is because the job is based at an Aldi Contact Center. Most of all, this is a great job for the kind of person who loves helping customers solve problems.
Aldi Manager Jobs
Aldi has many teams, and those teams need managers. One popular manager job is the Store Manager. 
As a Store Manager, you'll be responsible for the success of your Aldi store. You'll manage everything from staffing to training and inventory. 
Also, you'll keep an eye on the competitors in your area to make sure your store is always ahead!
The Store Manager basically focuses on 'big picture' responsibilities. 
The Shift Manager, however, focuses on day-to-day tasks. 
As a Shift Manager, you'll lead the team working during your shift. If they have problems they can't solve themselves, they'll come to you for guidance.

How Much Does Aldi Pay (Hourly & Salary)?

The average pay at Aldi starts around $13 an hour, 12% above the national average. To give you a sense of the pay at Aldi, here are a few other jobs:
If you work at Aldi you'll get medical, dental and vision insurance if you're eligible. You'll also get Paid Holidays, a 401(k) plan and a company contribution to your Retirement Savings Plan.
How Old Do You Have To Be To Work At Aldi?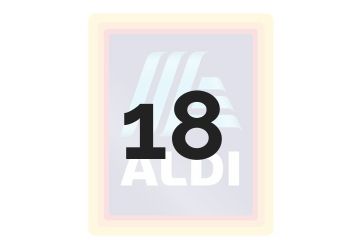 You have to be 18 years of age to work at Aldi. This is a strict rule that Aldi has, according to their FAQs. Here are some entry-level jobs that you can apply for if you're 18:
Cashier
Stocker
Corporate Front Desk Receptionist
Does Aldi Drug Test?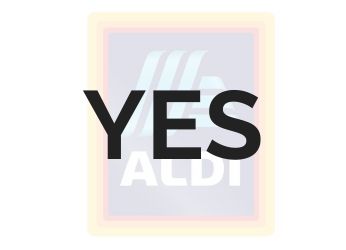 Yes, in most cases.
Aldi does drug tests after making a job offer. From our research, they often send job applicants to a nearby medical facility to get a urine sample taken.
It usually takes about a week before the results from the drug test are received.
Some applicants have said that they weren't tested for drugs. However, it's always safer to assume that a drug test will happen.
Possible Aldi Interview Questions & Tips

No matter what position you're applying for, you should always be at your best. This means dressing up in a business casual outfit, even if you're applying for a warehouse job. In some cases, the interview may be a group interview. 
Here are some possible interview questions they may ask:
Why Do You Want To Work For Aldi?
This is a normal question any recruiter would ask. Usually, they ask this question to see if your priorities and values are a good fit with their own. 
A good answer to this question will show that you understand what's important to Aldi. 
This is why you must always do your homework. Check their careers website to find out more about the company. Then, tell them how your strengths will contribute to their mission.
Why Do You Think We Should Hire You?
Sometimes, recruiters ask this question to see how much you know about yourself. 
They want to see if you know what strengths you have and what you can offer them. Basically, they want to know what makes you special.
A good answer to this question should match your strengths with something that's useful to them. 
For example, if you're applying for a role that deals with customers, you should talk about how you love helping other people.
When you do this, you help the recruiter see why you would be a good fit for that job.
What Would You Do If…
This is a scenario question. Recruiters ask you this type of question to see how you think. Usually, this question involves a problem, like an angry customer, for example.
A good answer to this usually shows two things. 
First, it'll show that you'll keep your cool and try your best to find a solution on your own. 
Second, a good answer shows that if you can't find a solution on your own, you're experienced enough to ask someone who knows, like a colleague or a manager.
Aldi Hiring Process
It usually takes 2-4 interviews to be hired (1 phone interview and 2 or 3 in person/group interviews).
Past applicants have said that getting a job at Aldi is a positive experience. It can be challenging, but it shouldn't be too difficult.
Usually, the hiring process takes anywhere from one day to two weeks. The time it takes also depends on how long their background check takes.
Interviews mostly happen on-site, but you might get a phone call before that happens. Sometimes, the interview is done as a group.
Background Checks
Yes, Aldi does background checks on job applicants. 
Sometimes, they do hire applicants with a criminal history.
This usually depends on the state you're working in. It also depends on how far back they decide to look into your background.
Can You Apply In-Person At Aldi?
Not anymore. There used to be available forms to bring in. According to Aldi's Career FAQ, all job applications are to be done online on their careers website. They encourage you to submit your resume online.