Albertsons Careers & Jobs – Application, How to Apply, Requirements & Interview Tips
Last Updated:
December 7th, 2019

by

If you are looking for a job opportunity in a retail company that offers a fun loving environment, then an Albertsons career can be a good place to apply.

Albertsons was established in 1939 in Idaho. It started off as a grocery small store that by the end of 1941 had a thriving sale of over $1 million. Today, Albertsons has grown into North America's second largest supermarket chain.

Boasting over 2,200 stores and more than 270,000 employees, this store ranked 53rd in the Fortune 500 list of largest US Corporations, in 2018.

Their way of business and corporate attitude has landed them in the Forbes 'Best Employers List'.

With Albertsons there's no shortage of the types of jobs available. There are career options in retail, pharmacy, corporate sector, as well as supply chain departments of this corporation.

If you want to be part of Albertsons, then look no further and read on.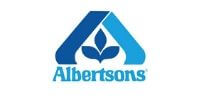 ALBERTSONS CAREERS AND JOBS

Albertsons offers many amazing job benefits to its associates; hence it is the ideal place to apply for you.
Simply go to the Albertsons website, and click the career section. This will take you to a page where all the departments of this company are mentioned.
Simply select any department that is of interest or in which you would like to apply, then click 'Check Us Out'.
You will be redirected to a page that gives you easy 5 steps to apply for a job at Albertsons.
Choose the type of job listed in the currently available 360 profiles by using the left hand side menu.
This menu helps you select the area, the department of work and the desired job profile that you want to apply for.
Simply click to select one or more than one from the given. As you select the right hand side section will start giving you details of the available jobs.
When you click any job title, it will take you to a page with detailed job requirements listed.
You can apply by clicking the apply button. You need to sign up with an email to use the job application.
Besides these, there are also jobs in Albertsons pharmacies and in the supply chain sector.
If you don't wish to work yet, but want to gain some experience, you can apply for an internship at Albertsons here.
Albertsons offers a variety of jobs, which include both managerial and non-managerial jobs:
Cashier
One of the most in-demand jobs being offered at Albertsons is the entry-level position of a cashier. 
This is especially aimed towards high school and college students, who want to work part-time. Most of the employees often start from here and work their way up.
The starting pay for a cashier is minimum hourly wage.
With time and experience, many qualified cashiers even earn up to $37,000.
High-qualified workers are often given bonuses, incentives and even healthcare benefits.

Courtesy clerk
This is an entry-level job where you will work at the front desk of the store.
Employees have to manage the cash counter and make sure everything is running smoothly.
This job normally earns around $8.00 to $12.00 an hour, on average.
Courtesy clerks also eligible for paid vacations.
The job requires knowledge about the store policies and regulations may give an upper edge to the people applying for this position
Grocery clerk
This job is perfect for those with little-to-no experience, and is a great option for students.
The job is fairly easy and requires the workers to stock shelves, bag groceries, and help out the customers if need be.
Expect training to last between one and two weeks.
A grocery clerk will begin at the minimum wage.
Employers may prefer workers who have good time management skills, can multitask, are friendly and social, and have decent maths skills.
Department Store Manager and Store Manager
Management is for experienced, career-focused people, who have the ability to take charge.
The primary duties of managers include hiring, training and supervising employees.
Additional roles which managers may have to do include doing paperwork, creating employee schedules, and making sure customers are satisfied.
The annual pay for an Albertsons department store manager is around $35,000, and for a store manager, it's around $60,000.
If you have excellent interpersonal and organizational skills, display good leadership, have effective time-management and communication skills, then consider applying for management.
There are many other positions, besides these, which you can apply for here.
ALBERTSONS SEASONAL JOBS
Albertsons does offer seasonal jobs.
These are excellent for students who cannot work full-time, or can only work during their vacations or only part-time.
These jobs include produce manager, butcher block clerk, frozen food supervisor, night crew supervisor, grocery manager and so on.
You can check out all the seasonal jobs here.
HOW MUCH DOES ALBERTSONS PAY?

Some of the wages of the most popular jobs at Albertsons (Hourly rate):
Deli associate: $12.33
Cashier: $15.03
Barista: $18.80
Produce clerk: $12.97
Cake decorator: $12.87
HOW OLD DO YOU HAVE TO BE TO WORK AT ALBERTSONS?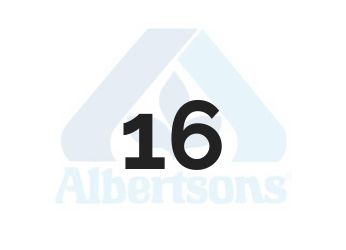 You need to be 16 years old as the minimum age to be eligible to apply for a job at Albertsons.

DOES ALBERTSONS DRUG TEST?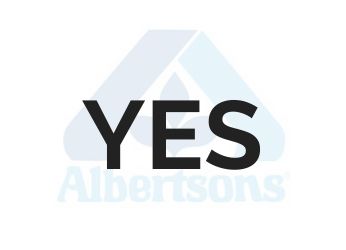 Yes, prior to hiring, Albertsons conducts a drug test of each employee being hired.
Albertsons uses a saliva test where a cotton swab is placed inside the mouth of the potential employee being tested.
If the test does come out positive, they give potential employees the option to have a urine drug test done at a lab, and that to be used instead of the test done by Albertsons.
They also run surprise drug tests of their employees, any time of their choosing.

POTENTIAL ALBERTSONS INTERVIEW QUESTIONS AND ANSWERS

Why do you want to work for Albertsons?
Reading up on Albertsons, their culture, policies, and especially their social responsibility work is always helpful.
Bring that up in your answer.
Focus on their mission statement and their core values, and discuss how you wish to contribute to them.
Present your answer in a way that it seems effortless, and in your own words, repeating what you read will not help.
Please describe your previous job title and the primary duties you had
Talk about your past work.
Mention all the skills and experiences you have picked up along the way.
Make it seem like the job was excellent, but you wanted to work for an organization which would grant you an even better ability to grow as an employee, and to be able to refine your skills.
What can you tell us about Albertsons?
This is where some advance reading will help.
Read about the values of the company and talk about your interest in working with such a company.
Talk about their social responsibility work, their excellent policies, numbers of their stores, and how you value a company that has those values.
Why would we hire you?
Speak from the heart and what you bring as a potential employee, but don't be too overconfident.
Remember the job description and answer accordingly.
Albertsons first priority is its customers.
Talk about them, and how you would make them feel welcome, and what you can do for them to keep choosing Albertsons.
HOW LONG DOES THE ALBERTSONS HIRING PROCESS TAKE?
The Albertsons application must be done online.
Shortlisted candidates are generally called within one to two weeks for an interview.
If the interview is successful, you will be asked to take a drug test.
If all goes well, Albertsons HR team calls or emails the selected person, normally 1-2 days later. The whole process generally takes between one and two and a half weeks.

Does Albertsons do Background Checks?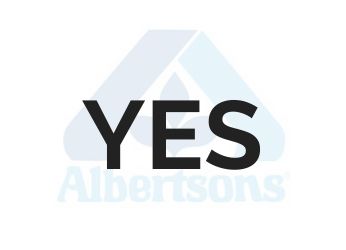 Yes, Albertsons does a background check as part of their hiring process.
Having some sort of record will not necessarily stop you from getting a job at Albertsons. It depends on the record.
From the research and employee answers, you can still be hired if you have a misdemeanor or a DUI.
If you have a felony, you may still be hired, but it would depend on the person doing the hiring.