Aeropostale Jobs & Careers – Application, How to Apply, Requirements & Interview Tips
Last Updated:
September 20th, 2019

by

If you want to be part of a community where clothes rock and friendships are encouraged, then one of the many Aeropostale careers may be the right choice for you. The tips and information provided in this guide will help increase your chances of getting through the interview process and hired.

Aeropostale is a clothing brand that is committed to representing dedication, adventure and achievement. The company produces quality casual apparel and accessories designed for young girls and boys with a focus in the adolescent space.

Working at Aeropostale provides you with a wonderful opportunity to work in an environment that truly cares about its employees and is a place where you can help others, just like you, find their fashion style.

Aeropostale offers both entry-level and manager-level positions in their stores. With more than 350 stores worldwide, you are likely to find a position that is in line with your skills. Some of the available positions include retail sales associate, merchandise flow associate and assistant manager.

In the guide below, you will gain a better understanding of what positions are available at Aeropostale and what to expect when you apply for a job. You will also find tips for the interview process and these tips can help you land a job.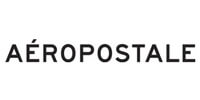 Aeropostale Jobs & Careers

Anyone who is interested in applying for a position at Aeropostale can visit a local store to fill out a paper application or they can head to the Aeropostale career center online and fill out an online application, which is the preferred method.
Aeropostale offers applicants a variety of exciting job opportunities in their stores to include sales associate, merchandise flow associate, cashier, cash wrap specialists and sales lead.
Sales Associate
The Sales Associate is tasked with making sure that all customer needs are met. This individual will work closely with each individual customer to help him or her find the products he or she wants. The Sales Associate will help customers find their sizes and even suggest ideas to them. When needed, this individual will also help out as a cashier and make sure the store is neat and clothes are folded.
The ideal candidate for this position is someone who likes to work with customers and is able to think on the go. He or she should be friendly and committed to exceptional customer service.
Merchandise Flow Associate
The Merchandise Flow Associate is responsible for making sure that product is out on the sales floor. If a display is empty or running low, this individual would be the one to add more product to it. In this role, you will work with the team to meet all marketing goals and keep the store clean and the clothes folded.
The ideal candidate for this role is someone who has a keen eye for detail and is organized. This individual should enjoy working as a team member.
Cashier
The Cashier is responsible for handling all monetary transactions. In this role, you will check customers out once they have selected their desired merchandise. You will be responsible for accepting money and credit card payments while issuing change and refunds, when necessary. As a Cashier, you will also fold and bag the customer's purchase.
The ideal candidate for this role is someone who is friendly, outgoing, and cheerful. You should have a desire to work with people and be able to make decisions quickly.
Role Model
The Role Model is a unique position within Aeropostale and is responsible for helping customers make their shopping experience as personalized as possible. This individual will work closely with customers to help them find their personal style and even offer fashion advice to them. You will work to inspire customers and exceed all sales goals that are set.
The ideal candidate for this position is someone who loves fashion and knows the latest fashion trends. This individual should be outgoing and have a passion for helping others find their inner fashionista.
Sales Lead
The Sales Lead is someone who models excellent customer service and is a leader. This individual will help the other Sales Associates on the floor and achieve both individual and company wide goals. This individual communicates with the managers to ensure all store operations are in synch. The Sales Lead will help sell customers and participate in the business's success.
The ideal candidate for this role is someone who is friendly and ready to lend a helping hand. This individual should have a sense for fashion and always be ready to learn new skills.
Manager Jobs
Aeropostale offers manager jobs as both an Assistant Manager and a Store Manager. The Assistant Manager is responsible for working with the Store Manager to set daily, weekly, and monthly goals. He or she will motivate his or her team and make sure to provide an atmosphere that employees enjoy. The Assistant Manager will communicate clearly to his or her team members and be a role model for them.
The Store Manager is responsible for overseeing all operations within the store while setting goals, challenging the employees, and creating the shift schedules. The Store Manager will lead the team and mentor them as needed while making sure to clearly communicate all expectations. In this role, you will be a role model and will assist both customers and employees.
How Much Does Aeropostale Pay?

Aeropostale pays a competitive wage to their employees in both part-time and full-time roles. The lowest paying job at Aeropostale pays the state's minimum wage, which can vary anywhere from $7.50 to $8.50 per hour. Full-time employees receive additional benefits such as paid holidays and vacation time, health care, dental, vision and 401K benefits.
Sales Associate: $8.00 – $8.50/hour
Merchandise Flow Associate: $9.00 – $9.50/hour
Cashier: $8.00 – $8.50/hour
Role Model: $7.50 – $8.00/hour
Sales Lead: $11.00 – $12.00/hour
Assistant Manager: $40,000 per year
Store Manager: $50,000 per year
How Old Do You Have to Be to Work at Aeropostale?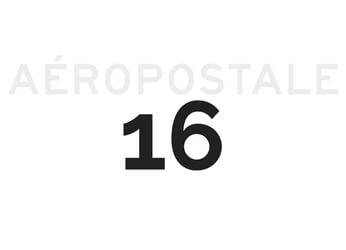 The minimum age to work at Aeropostale is 16 years old. There are some positions that may require applicants to be 18 years of age or older such as Assistant Manager and Store Manager positions.
Sales Associate
Role Model
Cashier
Does Aeropostale Drug Test?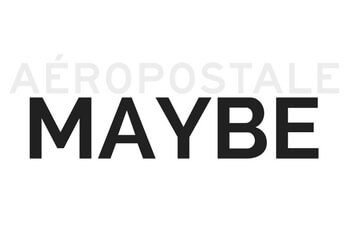 Aeropostale does not explicitly state whether or not they drug test and previous applicants and employees have said they do not. It is important to keep in the back of your mind that companies do have the right to drug test all applicants and employees when they deem necessary. If you have any questions about drug tests, you should read over all of the paperwork you receive, your employment contract, or ask the hiring manager.
Possible Aeropostale Interview Questions & Tips

Do you just land an interview with Aeropostale? Great! Below, you will find some helpful tips and information that can assist you in getting through the interview process at Aeropostale.
Why Do You Want to Work for Aeropostale?
You can expect to be asked this question and there is no right or wrong answer, really. You want to highlight some of the reasons why you would choose to work at Aeropostale. For instance, maybe you like their brand of clothing or maybe you have a good sense of fashion style and you want to share it with others.
How Would You Motivate Staff Members?
This is a time to showcase your leadership skills. Think of ways that you would motivate others around you, especially if you were in a leadership position. You could suggest that you would set an example, provide them with some type of incentive, or even empower them.
Why Are You a Good Fit for Aeropostale?
Similar to the first question, you should highlight how you can be a benefit to the company. Remember, they are looking for an asset to their team. You should hone in on your skills and explain them. If you know how to sell clothes or have experience doing so, mention it. If you have a keen eye for fashion, mention it.
How Should I Dress for My Interview?
You do not want to overdress or underdress for your interview, so it is best to keep it business casual. You could wear a dress, skirt and shirt, polo and slacks, or anything you have that would be consider lightly dressed up. You want to avoid wearing tank tops, sandals, or ripped up shorts or pants to your interview. Remember, first impressions are important, so make it a good one.