Academy Sports + Outdoors Jobs & Careers – Application, How to Apply, Requirements & Interview Tips
Last Updated:
September 20th, 2019

by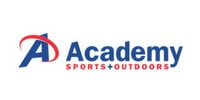 Application Jumpstart
With over 225 stores in the South and Midwest, Academy Sports + Outdoors is the store everyone knows and the store everyone goes to for the best outdoor gear and sales. The company website boasts that the well-known brand makes it "easy for everyone to enjoy more sports and outdoors."
This well-loved sports retailer has been in business for 80 years, carrying a wide range of quality hunting, fishing and camping equipment, patio sets and barbecue grills, along with sports and recreation products, with lots of sales and lots of locations.
Interestingly, Academy has a clear-cut path from entry level positions to store leadership. Employees can begin at entry level as an hourly team member and move sequentially to team lead, senior team lead, manager, store director, district manager, and finally, regional vice president.
With such a clearly communicated pathway to success, it's no wonder the company's employees seem like a tight-knit family who love what they do. Let's learn more about what careers are available at Academy Sports + Outdoors!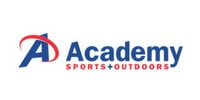 Application Jumpstart
Academy Sports + Outdoors Jobs & Careers
The fastest way to apply for a job at Academy Sports + Outdoors is through their website's career section. There you can choose to search for store careers, corporate careers, or distribution center careers. Each option has quite a few job possibilities.
Among the wide range of jobs and careers are these:
Sales Team Member
Sales team members are the entry level employees who form the backbone of the company in their hundreds of store locations. Academy store managers are always looking for potential employees who understand exceptional customer service.
This entry level position leads to "senior team member" and "team lead" and then higher, so managers take entry level applicants very seriously. They look for people skills, understanding of computers, attention to detail, customer service mastery, ability to work flexible schedules, and more.
Distribution Center Positions
Whether working as a receiving team member or an operations manager, there's surely a place for you in one of the Academy's three distribution centers located in Katy, Texas, Jeffersonville, Georgia and Cookeville, Tennessee.
These distribution centers are enormous, scaling 1.4 million square feet and growing, according to the company website. They utilize state-of-the-art equipment and technology.
Some of the departments in which the distribution centers offer jobs include:
Hardgoods/softgoods
Inventory control
Maintenance/housekeeping
Quality assurance
Receiving
Reverse logistics
Shipping
Transportation
Vendor compliance
Corporate Jobs
The Katy, Texas corporate office of Academy Sports + Outdoors boasts a great location – close to the greater Houston area – and is a terrific family environment for everyone from active-minded families to weekend adventurists to dine, shop and take advantage of the many parks and trails.
The corporate center is a mini-city of its own, with fun features like an on-site Starbucks, gym facility, football field and cafeterias, and more. The corporate campus of Academy is made to foster a fun and productive work environment.
Here are some of the hiring opportunities at the Academy corporate center:
Accounting/finance
Buying/planning/replenishment
eCommerce
Human resources/training
IT
Legal
Logistics
Marketing
Real estate/construction
Store operations
Manager Jobs
Academy looks for manager applicants with at least two years of retail management (gained as a senior team lead for Academy) already under their belt, as well as an associates degree in a related field. Lots of candidate points are given to those who can easily display strong people skills, analytic skills, organization, and communication skills.
Problem-solving is also a big part of the manager job, and Academy applicants are asked many questions to outline their ability to think on their feet.
Seasonal Job Openings
Just like most other retail stores and chains, Academy Sports + Outdoors hires seasonal employees each fall to accommodate additional shoppers and customers during the holiday shopping season.
These seasonal jobs are often limited to hourly team member positions in retail stores and "receiving team members" in Academy distribution centers.
How Much Does Academy Sports + Outdoors Pay (Hourly & Salary)

Academy offers competitive pay, training and a very clear outline for advancing within the company. Full-time employees also receive medical, dental and vision insurance as well as tuition assistance, bonus offerings, and even relocation assistance if needed.
Salaried employees receive paid time off and holiday with pay, discounts on store merchandise (often 20%), and most full-time associates receive retirement benefits such as a 401k retirement plan with a company match of 5 percent.
Here are some average rates of pay for Academy Sports + Outdoors. You'll see the rates compare favorably with pay rates of other leading specialty retailers. They also differ according to location of the particular store.
Sales associates and cashiers: an average up to $8.66 per hour
Senior team lead: an average up to $14.30 per hour
Receiving Associate: an average up to $9 per hour
Stocker: an average of up to $10 per hour
Assistant store manager: an average of up to $25 per hour
Store manager: an average of up to $27 per hour
How Old Do You Have to Be to Work at Academy?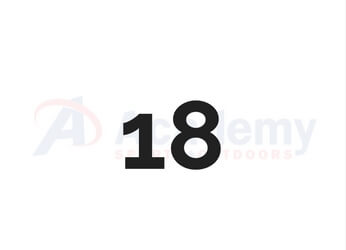 The minimum age to work at Academy Sports + Outdoors is 18 years of age. Entry-level positions available to those of this age are usually sales team positions and support staff like:
cashiers
sales associates
cleaning crew
stocking associates
customer service
Does Academy Drug Test?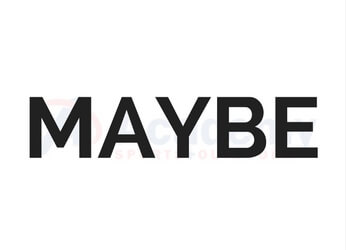 While Academy Sports + Outdoors does not publicly have a drug testing policy available on its company website, we cannot rule out that drug tests may be required for new or existing employees based on circumstances. There are not any outstanding reports of this, though.
Possible Academy Interview Questions & Tips
If you've managed to land an interview, that's great! Let's get prepared with these helpful tips.
Academy Sports + Outdoors store directors know that the company provides a clear promotional path that allows sales associate to progress upward to manager positions if they work hard enough. So, they take interviews very seriously and carefully vet staff, even for entry level positions.
Be sure to have some scripted answers ready, and know yourself and what you bring to the table. Be very clear on your strengths and weaknesses, and how they can bring success to the company and can help you as a sales associate. Job offers are often made on the spot with Academy.
Here are some interview questions many Academy Sports + Outdoors managers use:
"Why do you want to work at Academy Sports + Outdoors?"
The manager who asks this question is looking for an answer that shows that you have done your homework on the company. They want to be sure you are interested in Academy, and not just a regular job at any company.
Talk about the things at Academy Sports that intrigue you, like their promotion ladder, their customer service model, the company's sales history, etc. Know your audience, and know what you're talking about.
In general, store managers are looking for honest answers, and they will ask follow-up questions about interesting traits of yours or events in your life that you mention. They will want to know if those have shaped you into a worthy employee.
What did you do at your last job to become more efficient or a better employee?
This is a common interview questions, and Academy managers ask it all the time. As a job applicant, this question gives you a chance to show how you overcame a weakness and turned it into a strength.
Pick just one situation or just one general weakness you think you have, and consider how you became aware of it and began to work on it. If you overcame it, this is a success story!
Through your story or answer, the manager will infer that you are self-aware enough to change if needed, and that you are interested in being the best employee you can be.
What can you offer to Academy Sports + Outdoors?
When an interviewer asks this question, it's time to sell yourself and really hit a home run. Be specific about the skill set you bring to the role and how it will help the manager's team in particular, not just Academy in general.
For example, if you have great people skills, talk about your ability to increase sales and elevate the customer experience as a sales associate who can really connect with customers. When managers ask this question, they want to know what you think sets you apart from other candidates.
If you have experience in high volume retail, come back to that several times throughout the interview to showcase that you won't need a learning curve and can jump in with the rest of team feet first.