Abercrombie & Fitch Careers & Jobs – Application, How to Apply, Requirements & Interview Tips
Last Updated:
February 1st, 2020

by

A chance to build your career with a company, which celebrates inclusivity, diversity, innovation and above all, values its employees and promotes growth from within, is what everyone wishes. Applying for an Abercrombie & Fitch career can give you the chance to do just that!

Abercrombie & Fitch is world-renowned retailer of apparel and accessories for adults and children.

The company was founded in 1892 and hence progressed far into becoming one of the most beloved brands of the US. The company has been operating for over 125 years and runs around 850 stores all over the world.

The culture of the company is not one to be overlooked as they believe the employees make up the company.

Of course, with a company promising inclusivity, there's something for everyone across different career levels. There are entry-level jobs like stocking associate, sales associate, cashier, etc. and intermediate level and managerial jobs as well.

If you wish to find out more about this socially responsible company and how to become a part of their team then read on.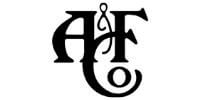 Abercrombie & Fitch Careers and Jobs


The company offers opportunities in many departments like marketing, human resource, inventory management, finance, merchandising, IT, and so on.
To apply for any position there, you can consider any of the following ways:
Visit their website and click on the career section.
When you open their website, all the available jobs along with their respective departments will be displayed to you. Search for the right job by relevant keywords and location.
After finding a suitable job position, click on it to read the requirements.
If you're satisfied with the job description, click on to 'Apply' and make a user profile for yourself to apply for the job. You will also need to submit your resume/CV, and you're done.
If you're confused about the different kinds of jobs, the following are some of the most popular non-managerial jobs being offered at Abercrombie & Fitch:
Cashier
The job of a cashier is to operate the cash register and work behind the counter.
Besides this, they are also responsible for guiding the customers and clearing any queries they might have as well as maintaining the cleanliness of the store.
This is an entry-level position, which has an average pay of $8.96 per hour.
Retail Sales Associate
The tasks of a retail sales associate are to ensure customer satisfaction. They have to answer all customer questions, resolve their queries and any confusion, help them find the right products and be happy and helpful at all times.
The pay for this entry-level position is around $8.13 per hour.
Stock Associate
The duties of a stock associate include seeing to the merchandise flow, arranging and presenting products in the stockroom and in the store. To be eligible for this job you have to be organized, helpful, and have an eye for detail.
This is an entry-level position, which has an average pay of around $9.60 per hour.
Brand Representative
The brand representative is responsible for providing excellent customer service, and seeing to the needs of the customers. The need to be engaging and maintain an approachable and welcoming persona.
This is an entry-level position, which has an average pay of about $9.44 per hour.
Warehouse Worker
There are different departments of the warehouse, which the workers can choose to work at, depending on their interest and skills. Generally, the warehouse workers are responsible for handling, packing, and moving about different products and shipments of the company.
This is a fast-paced, entry-level position which has an average pay of about $12.17 per hour.
Managerial Jobs
The company also offers people the chance to be part of their management and work at supervisory roles across all their departments. Some of the most popular ones are:
Assistant Manager: The average salary of an assistant manager is around $30,507 per year.
General Manager: The average salary of a general manager is around $40,553 per year.
Team Leader: The average wage of a team leader is around $26,260 per year.
How Much Does Abercrombie & Fitch Pay its Employees? (Hourly and Salary)

The average pay a model can earn at the company is $8.62 per hour, which is 64% below the National Average.
To get a better idea of how well the company pays its employees, below is a list of some of the most popular positions at the company along with their respective pays:
Sales Associate – $9/hour
Floor Model – $9/hour
Impact Team Member – $9/hour
Store Model – $9/hour
Stock Associate – $9/hour
Designer – $82,278/year
Associate Merchant – $73,468/year
District Manager – $68,972/year
When compared with its competitor, GAP, which pays its retail assistant managers $12.75 per hour, while Abercrombie & Fitch pays their retail assistant managers $12.24 per hour.
The company is known for being extra good towards their employees and offers the following benefits: 40% discount for employees on all Abercrombie & Fitch products, bonuses, 401K Plan, health insurance, and much more.
How Old Do You Have To Be To Work At Abercrombie & Fitch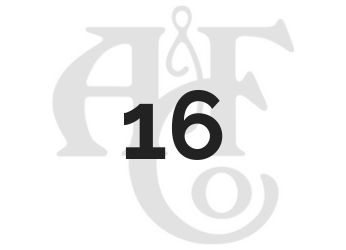 To be considered eligible for a job at Abercrombie & Fitch, you have to be at least 16 years old. This is for the most basic, entry-level positions like cashier and stock associate.
Does Abercrombie & Fitch Drug Test During the Hiring Process?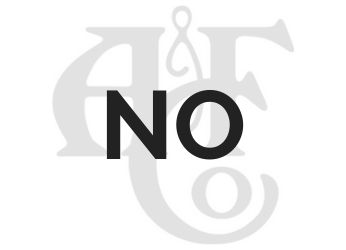 No, the company does not conduct any sort of drug test during the hiring process.
Does Abercrombie & Fitch Do Background Checks?
Yes, Abercrombie & Fitch does do background checks before hiring anyone. This is a crucial step in the hiring process.
Potential Abercrombie & Fitch Interview Questions and Tips for Answering Them


If you've managed to land yourself an interview at Abercrombie, then start preparing by looking up interview questions online and their appropriate answers. Consider the following steps before going in for an interview:
Dress professionally
Be knowledgeable about the brand
Arrive on time for the interview
Be attentive, relaxed, and positive throughout the interview
The following are questions, which you may be asked during the interview:
Why Do You Want To Work For This Company?
The purpose of this question is for the recruiter to find out how much you know about the company and how well you've done your research.
If you appear confused or unprepared for this question. They consider you unserious and not hire you.
Research the company extensively, find out their different clothing types, their most popular products, where they operate, their values, mission statement, and their social responsibility program.
Tell Me About Yourself
The interviewer is interested in seeing how well you sell yourself here and model yourself for the job rather than knowing your hobbies and interests.
Talk about your education, any prior job experience, your interest in this particular because of the skills you have which are required for it. Mention a few hobbies or any interesting information about yourself so you don't sound unoriginal.
Name a Fashion Trend, You're Interested In
Since this is an apparel company, a question related to fashion should be expected.
With this question, the interviewer wants to know how interested you are in fashion because a person having zero knowledge of such a subject would most likely find it difficult to understand the needs of the customers.
Research all the latest fashion trends and find one, which you can see yourself in. Research that trend more, relevant designers and companies which promote it and talk about this in your answer.
What is the Hiring Process like at Abercrombie & Fitch?
It takes, on average, around two weeks to get hired after you submit your job application. This is not fixed and sometimes may take more or less time.
The following are the steps that take place in the hiring process, from start to finish. These do vary according to job type and how you applied for the job:
Submitting your application/resume online
Receiving a call for an interview
On-site interview with the recruiter/store manager
Background Check
Group interview (Possible demos)
If all the above steps go smoothly and in your favor, you will most likely receive a job offer from the company