El Pollo Loco Careers & Jobs – Application, How to Apply, Requirements & Interview Tips
Last Updated:
July 14th, 2020

by

With a job at El Pollo Loco, you'll be part of a restaurant specializing in Mexican-style grilled chicken! 

El Pollo Loco first began in Mexico in 1974. It was founded by Juan Francisco Ochoa. Then, the restaurant came to the United States in 1980. The first American location was set in Los Angeles.

Today, the American El Pollo Loco chain is separate from the one in Mexico. In the US, the chain has 450 restaurants serving citrus-marinated fire-grilled chicken.

In this guide, we'll explore everything you need to know to land a career at El Pollo Loco. You'll see popular jobs you can apply for. Then, you'll see the salaries that you could earn. Finally, we'll share a few tips to help you ace your interview!

At El Pollo Loco, you could work as a Cook, Cashier, Delivery Driver, and more! 
El Pollo Loco Jobs & Careers

Searching for jobs at El Pollo Loco is easy. Head over to their careers page to search for jobs closest to you.
El Pollo loco offers many roles to choose from, like:
Cashier
As a Cashier, you'll be collecting payments from customers. Your focus will be the cash register and card payment machines. In this role, having experience in handling money will be an added benefit. It's also important to have a pleasant personality towards customers.
Cook
In the role of the Cook, you'll work with the kitchen team. Your job is to follow El Pollo Locos' signature recipes to prepare meals to order. You'll go far if you can work well on a team. It's also important that you can work well on your feet in a hot kitchen environment.
Prep Cook
As a Prep Cook, your speciality is in preparing the kitchen and ingredients for your shift. That means keeping the kitchen clean and hygienic. It also means preparing food ingredients to be cooked as orders come in. Being a strong multitasker is important for success in this position.
Delivery Driver
Working as a Delivery Driver, you'll focus on transporting orders from the restaurant to the customer's address. You'll be El Pollo Loco's representative at the customer's doorstep. So, you need to be friendly and professional to do well here.
Customer Service Associate
When you work as a Customer Service Associate, you'll help customers with issues and complaints. You'll try to understand the issue before recommending a solution. Being patient and professional is essential for this role. Being a good problem solver also helps.
Manager Jobs
If you're looking for a Manager job, you can apply for positions like General Manager or Shift Manager.
As a General Manager, you'll be responsible for an El Pollo Loco location of your own. You'll ensure that staff maintain El Pollo Loco's high standards and quality at all times.
In the Shift Manager position, you'll lead the restaurant during your assigned shift. Your focus will be on training, motivating, and leading employees across different teams.
How Much Does El Pollo Loco Pay (Hourly & Salary)?

With a career at El Pollo Loco, you'll get access to a wide range of benefits. This includes Medical, Dental, and Vision insurance coverage. Financially, there's also a 401(k) plan and opportunities for bonuses.
At a minimum, you could earn $10 an hour as a Guest Service Agent, 17% below the national average for similar jobs elsewhere. Here are a few other examples of what you could earn:
Cashier ($12 an hour)
Cook ($12 an hour)
Prep Cook ($13 an hour)
Delivery Driver ($10 an hour)
Customer Service Associate ($13 an hour)
General Manager ($50,000 a year)
Shift Manager ($13 an hour)
How Old Do You Have To Be To Work At El Pollo Loco?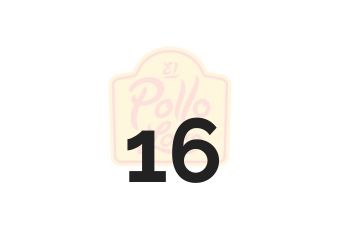 You have to be at least 16 years old to work at El Pollo Loco. Usually, you need to be 18 years old to apply for leadership positions. At 16 years of age, you can apply for entry-level positions like:
Does El Pollo Loco Drug Test?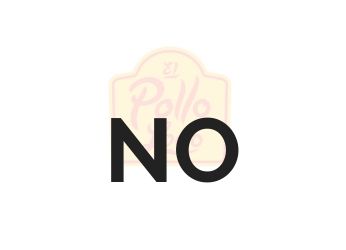 No, there is no indication that El Pollo Loco performs drug tests. However, it's always safer to assume that a drug test might happen.
Usually, companies perform drug tests by collecting urine, hair, or cheek swab samples. The samples are either collected on-site or at a third-party medical facility.
Does El Pollo Loco Do Background Checks?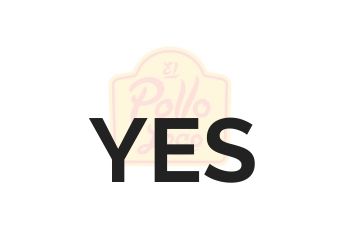 Yes, El Pollo Loco sometimes performs background checks. However, there's no information on how far back they might look into your history. It's also not clear if they hire applicants with criminal records.
Possible El Pollo Loco Interview Questions & Tips

Why Do You Want To Work At El Pollo Loco?
Show them how the job is related to your personal or professional interests. That way, they'll know the job means more to you than just a paycheck!
What Do You Do With Your Free Time?
Recruiters want to know what kind of personality you have. You can tell them that you spend time with your friends, family, or hobbies.
How Would You Handle An Angry Customer?
With angry customers, it's always important to stay calm and professional. Hear them out, propose a solution, and don't be afraid to ask a manager for help.
What Can You Tell Us About El Pollo Loco?
Always do your homework before an interview. You don't have to get all the answers perfect. However, recruiters want to know that you cared enough to learn the company's basic history.
What Is Your Greatest Strength or Weakness?
Pick the strength that you believe is most related to the job you want. Be humble but confident about your strengths. For weaknesses, be sure to mention how you're managing and overcoming them.
El Pollo Loco Hiring Process
Past applicants have shared that El Pollo Loco's recruitment process was a positive experience for them. They found it easy to get through. Overall, it should take about a day or two.
In only some cases, recruiters might screen you through a phone call. Then, they'll invite you for an on-site interview at an El Pollo Loco location. They may give you a problem-solving exercise to do as a test.
Come to your interview dressed for success! Be sure to put on a business casual outfit.