AT&T Careers & Jobs – Application, How to Apply, Requirements & Interview Tips
Last Updated:
July 14th, 2020

by

With one of many great AT&T careers, you'll embark on a journey with the world's largest telecommunications company!

AT&T started off as the Southwestern Bell Telephone Company in 1877. At the time, the company was a subsidiary of the Bell Telephone Company, founded by Alexander Graham Bell in 1877.

Today, AT&T is headquartered at Whitacre Tower in Dallas, Texas. The company has a presence all over the world in the telecommunications, technology, mass media, and entertainment industries.

In this guide, you'll find everything you need to know to land a career with AT&T. You'll find out about popular jobs at the company, the salaries you could earn, and even a few interview tips!

At AT&T, you can work as a Retail Sales Associate, Technician, Customer Service Representative and more!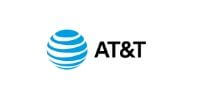 AT&T Jobs & Careers


To find the right AT&T job and submit an application, head on over to the AT&T Careers website. There, you can learn what working life is like at the company, and even check out their FAQs section or check your Application Status.
At AT&T, you can apply for many roles such as:
Retail Sales Associate
As a Retail Sales Associate, you'll be interacting with customers at AT&T's retail outlets. There, you'll help customers understand what AT&T products and services suit their needs. In this role, you'll need to have a pleasant personality and be able to persuade customers. 
Senior Technical Engineer
You could also work as one of AT&T's Senior Technical Engineers. In this position, you'll help troubleshoot problems with telecommunications equipment and find solutions. Being a good problem-solver is an advantage in this position. You'll also need lots of technical knowledge!
Sales Representative
As a Sales Representative, you'll be interacting with businesses that use AT&T's services. You'll build relationships and advise customers on the right solutions that fit their needs. In this role, having strong networking skills is key. The ability to persuade customers will also take you far.
Customer Service Representative
As a Customer Service Representative, you'll be helping customers with their questions and complaints. Customers will interact with you in person, on the phone, or even through email. Patience and the ability to problem-solve are important, especially with angry customers. 
Technician
As a Technician, you'll install and repair communication equipment used by AT&T's customers. Also, you'll educate customers about their equipment. Having technical skills and knowledge is important. However, a pleasant personality is also important when facing customers.
Manager Jobs
At AT&T, you also have opportunities to apply for Manager jobs. A good example of this is the Store Manager role. In this role, you'll lead a team at an AT&T retail location. You'll hire, train, and motivate team members to work hard and achieve the monthly targets set for your location.
How Much Does AT&T Pay (Hourly & Salary)?

With a career at AT&T, you'll have access to great benefits. This includes staff discounts on AT&T products and services. Also, you'll be able to participate in the AT&T Retirement Savings Plan (ARSP). On top of that, you and your family will have options for Medical, Dental, and Vision Insurance coverage.
At a minimum, you could earn a minimum of $12 an hour as a Sales Associate, which is 16% above the national average for similar jobs elsewhere. Here are a few other salaries you could earn:
Senior Technical Engineer ($137,000 a year)
Sales Representative ($13 an hour)
Customer Service Representative ($36,000 a year)
Technician ($52,000 a year)
Store Manager ($56,000 a year)
Dealer ($35,000 a year)
Door-to-Door Sales Person ($150 a day)
How Old Do You Have To Be To Work At AT&T?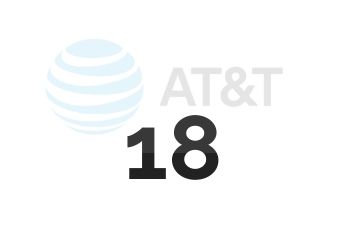 You have to be at least 18 years old to work at AT&T. This is true for any job you might apply for at the company. At this age, you can apply for entry-level jobs like:
Retail sales consultant
Customer service representative
Customer assistant
Does AT&T Drug Test?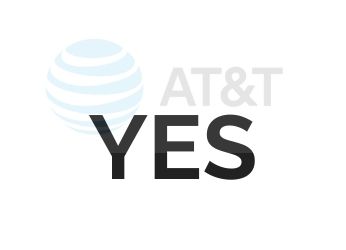 Yes, AT&T does perform drug tests. This is mentioned clearly on their FAQs page. However, it is unclear how or where they'll perform the drug test.
Typically, companies perform drug tests by collecting a urine sample or hair sample. The sample may be collected on-site or at a third-party medical facility.
Does AT&T Do Background Checks?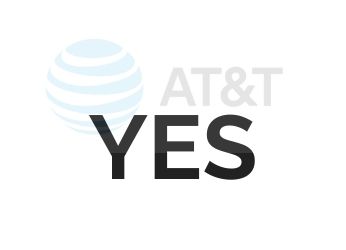 Yes, AT&T does perform background checks. This is mentioned clearly on their FAQs page. However, it's unclear how many years into your history they may check. 
According to their careers website, the company considers all qualified candidates even if they have a criminal history.
Possible AT&T Interview Questions & Tips

Why Do You Want To Work For AT&T?
For questions like this one, employers want to know how important the job is to you. Tell them how the job relates to your personal interests or long-term career goals.
How Do You Think You'll Benefit Our Team?
Employers like knowing that you're a team player. For questions like this, you can tell that you'll provide motivation and support to your team wherever needed.
What Are Your Strengths and Weaknesses?
It's okay to be honest with a question like this! Be proud of your strengths, but never be arrogant. When talking about weaknesses, always mention how you're overcoming them.
How Do You Feel About Working on a Team?
Being a team player is important to most companies. You can tell them that you're excited to learn from your future teammates and grow as a professional.
What Would You Do If A Teammate Does Something Wrong?
Honesty is the best policy. You don't have to confront or have conflict with that teammate. However, you should always bring issues like this up to your Supervisor or Manager.
AT&T Hiring Process
Past applicants have had positive experiences during AT&T's hiring process. They found it to be challenging but not too difficult. Overall, the process usually takes about a week.
The hiring process might start with a screening phone call. This is followed by an on-site interview. Once there, they might give you a problem-solving exercise as a test.
No matter what job you're applying for, you should always look your best. Come dressed in a business casual or formal outfit to your interview.