24 Hour Fitness Jobs & Careers – Application, How to Apply, Requirements & Interview Tips
Last Updated:
September 20th, 2019

by

If you consider yourself a fitness nut and love interacting with people you may want to consider filling out a 24 Hour Fitness job application. 24 Hour fitness provides a comfortable and friendly space to fulfill your days worth of exercise 24 hours a day. Whether you're a beginner or an experienced seasoned athlete, they cater to the needs of  all.

What better way than to be in a work environment conducive to staying in shape? There is a variety of different positions available depending on your experience and qualifications.

This job would be perfect for anyone who likes to stay fit and active. Someone who enjoys interacting with others and accomplishing goals.

What are you waiting for? Does this sound interesting to you?

If it does then I suggest you keep reading as I will give you a guide with some tips on how to get started on your new career path.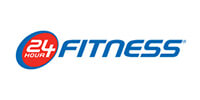 How to Apply for Employment at 24 Hour Fitness
First thing's first, how the heck do I apply? If you're adamant about the job, you need to make sure that you have all of the information.
Here are a few things you should know so that you are prepared and able to apply and land your next job with 24 Hour Fitness.
Application Information
Minimum Age Requirement: You must be 18 years of age
Hours of Operation: Hence the name, they are open 24 hours a day, 7 days a week
Methods to Apply: Depending on the location, you may be able to find a paper application to fill out, but generally speaking, you must apply through their own careers site. Obviously, you can find job listings on third party sites as well, but I recommend applying right at the source.
How Do I Prepare Myself?
You should always make sure that you have an updated resume on hand. Even if the application process does not require one, this still will serve as a good reference for your work history, dates, and overall experience applicable to the position.
This will not only be much easier for you to fill out the application, but also will be a great tool once interviewed. I would make a copy to give to your interviewer and keep one for yourself so you can be quick to answer any questions related to your work history.
Application Tips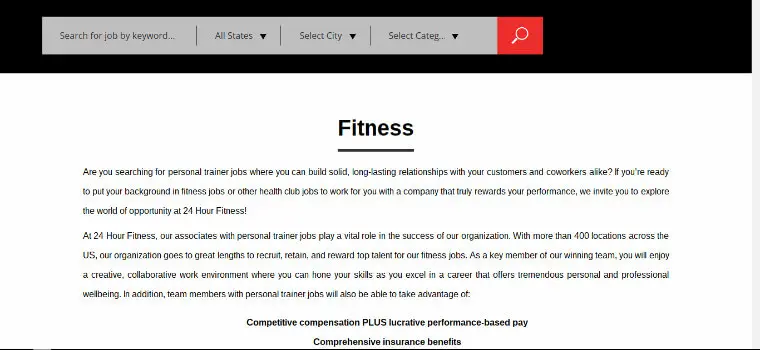 You may have questions about some of the key areas you need to be focused on when going through the application process.
Here are some tips to help you maneuver and understand the process as a whole so you're not going in blind.
Dress The Part
I'm sure you've heard to dress nice for an interview, which you want to be sure to do. However, dressing nice does not always mean suit and tie.
If your application scores you an have an interview, be aware of the setting you will be interviewing in and dress accordingly. For instance, if you are going to the actual gym location, which most likely you will be, think business casual.
Tucked in collared shirt, dress pants, and dress shoes will most likely do the trick.
Be Early
Don't be on time, be early. Always be at your destination 15 minutes prior.
This will display to anyone in charge of hiring that you are on point and eager to learn. Any earlier and they might question your understanding of the set appointment time.
Have A Good Attitude
This one seems obvious, but it is not always the easiest to keep a good attitude. Especially, if someone is asking you questions that you may think have nothing to do with the job.
Always smile, look them in the eye, and be engaged and upbeat. No one likes a Debby downer.
Should You Follow Up?
Give them some time. Picking up the phone too earlier will not only convey your eagerness but may also annoy someone in charge of making decisions.
Don't do that. Give it 3-4 days before checking in and just ask to speak with the hiring manager or whoever was suppose to receive you application about any decisions that may have been made.
Positions and Salary Information
Below are some more popular positions you may consider applying for.
Attached to each job title are approximate wages you could expect to earn if hired.
Service Representative:$9-$12/hr-Requires greeting, handling check-ins, answering phones, keeping logs, and basic up-front help.
Membership Counselor:$12-$15/hr-Requires good communication and knowledge of routines, set members up with fitness plans to meet goals, computer skills, and record keeping
Sales Adviser: Starts at $9/hr Meeting inside/outside sales goals, help promote, work planned events, give tours, all the while attracting new business.
Club Manager: Average yearly salary is $47, 840-Ensures team meets standards, maintains club, communicates to upper management, also hires and trains new employees.
Marketing Manager: Average yearly salary is $116,945-Handles promotions and membership attractions, finds target prospect areas, coordinates methods to attract new members, oversees lower level sales and overall performances and communicates with upper management
Best Entry-Level Positions
Service Representative
This position offers a great starting platform for anyone with little work experience, who is willing to learn. Your responsibilities would include greeting customers at the door, keeping track of check-in log, answering phones and basically keeping the front area of the building neat and orderly.
Though this position is may not be quite what you were looking for, it will get your foot in the door with the company and give you time to prove yourself for advancement later on.
Membership Counselor
This position requires strong communication skills, as well as good fitness knowledge to help members create programs to ensure that they meet their set goals. Must be friendly, energetic and good with computers.
In order to be a counselor of any sort you have to know what you are talking about. Though this is considered an entry level position, it is not to say that you should not study the fitness strategies. Be informative and help that member succeed.
24 Hour Fitness Careers in Management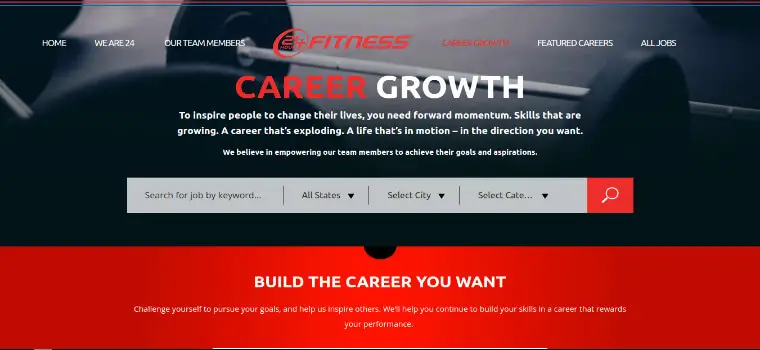 Club Manager
This entails all managerial duties at your specific club, including keeping in communication with the corporate office.
You must employ and train new employees, oversee existing employees and daily operations, and keep customers happy all the while ensuring that you and your team are meeting corporate standards.
Your fitness knowledge and management skills must be on point. You must be able to express your authority in a respectful way and be that example for your team. Customer issues are handled by you as well. It is your ship.
Marketing Manager
As a Marketing Manager you would overlook the process of gaining new business through membership specials and promotions, sales techniques, planned events and presentations.
You would also be responsible for communicating with sales to keep corporate up to date on target revenues.
This position also requires you to be good with math and communication, research and data entry, planning and scheduling, great computer skills, and the ability to stay professional.
Interview Questions and Tips
What Do You Know About 24 Hour Fitness?
Hopefully you have an answer for this, right? Do your research on the company. It may impress someone if you know even a little bit about a company's history. Be confident when answering.
Explain what you know about the location you're applying to. Do you workout here? Maybe you know some of the staff. Anything that can draw a relation between you and the gym.
Why Do You Think You're Qualified?
Don't hold back on this one. Explain why you are such a good fit and why. Then get into your previous work experiences in relation to the position. Give specific details on things that you are good at and what make you so good at them.
When you are talking always be energetic and look them in the eye. If you can display that you are a good conversationalist through just a basic interview, someone may be impressed.
If you can't come up with why you're qualified, then you probably shouldn't bother.
Are You Good At Following Directions?
Of course you are. You probably love following directions. I'm kidding, of course, but stress your attention to detail when carrying out instructions. This is important to any job because things have to be done right.
Do you take notes or keep a calendar? Maybe talk about how your organizational skills help you so that when you are directed to do something you are not side tracked by other things.
Helpful Research for Your 24 Hour Fitness Interview
Like I said before, it is important to do some research on the company. Your knowledge does not have to be crazy extensive, just know a few things. Here's a few key research points on 24 Hour Fitness
24 Hour Fitness is the world's largest privately owned and operated fitness center chain
Mark S. Mastrov founded the company in 1979
In the early days they used celebrities like Pamela Anderson, Arnold Schwarzenegger, and Mike to help promote
The company worked with NBC to create the show we all know as Biggest Loser
What Employees Say About Working Here
See what people have said about the company. This includes previous and current employees so you can have a more well rounded understanding of what you're getting into.
The majority of employees say that working at the club is a fun and social atmosphere
Fitness Trainers tend to complain about how demanding the job is and how training members can be difficult. This may be true, but that is also complaining about the exact job description. Know what job you're getting into I guess.
Service Reps seem to have high praise for the teams they work with. This is probably one of the biggest things I would look at considering they are the ones you see everyday.
Pay is an issue for entry level jobs, but in my opinion the company pays pretty competitively compared to others like it. I would also keep in mind that there is plenty of room to grow within the ranks. So if job security is a factor for you (which it should be) also be sure to weigh that in your decision.